Cancellation of Air Tickets for passenger can be a daunting, expensively and honestly quite confusing
task, a short read-through of this guide here should clear out your queries regarding cancellation of 
fight tickets on Alaska Air: 
24 Hour Free Cancellation
Alaska Airlines' convenient 24-hour refund policy guarantees that all passengers who cancel their
flight bookings within 24 hours of purchase of their ticket are made eligible to avail a full refund. 
Modification to the passenger's itinerary within the allowed 24-hour window will also be entertained
by the Airlines free of cost.
Steps: 
1)Check into www.alaskaair.com
2)Proceed to "Manage" section on the website
3)Fill in your last name at the "Passenger's Last Name" space given and your "Confirmation
Code or E-Ticket #" provided to you at the time of confirmation of your reservation
4)Cancel or Change flight status as per your requirement
The facility of 24-hour cancellation is applicable only for flights that start 24 hours after the
purchase of the ticket
Tickets bought within 24-hours of departure are automatically qualified for standard change
and cancellation policy applicable immediately after confirmation of booking.
Passengers will be charged accordingly in the eventuality of fare and tax hike during the
process of change to new itinerary.
*Refunds may take up to 7 business days and will be reverted back to the passenger's originals
source of payment.
Alaska Airlines' Saver Fare brings value at an affordable price. It offers passengers the same
comfortable, main cabin spacious seating, entertainment, food-drinks and other inflight benefits of
Main fares at an economy price. 
Saver Fare passengers also enjoy the same 24-hour cancellation and refund policy. 
Alaska Airlines General Cancellation Policy 
| | | | |
| --- | --- | --- | --- |
| FLIGHT CLASS | 24 HOUR CANCELLATION | CANCELLATION FEE | CHANGE FEE |
| SAVER FARE | CANCELLATION ENTERTAINED WITH FULL REFUND | NO CANCELLATION AFTER  24 HOURS OF  PURCHASE/BOOKING OF  TICKET | NOT PERMITTED |
| MAIN CABIN | CANCELLATION ENTERTAINED WITH FULL REFUND | NO CANCELLATION FEE | $0 |
| FIRST-CLASS | CANCELLATION ENTERTAINED WITH FULL REFUND | NO CANCELLATION FEE | $0 |
| AWARD | CANCELLATION ENTERTAINED WITH FULL REFUND | NO CANCELLATION FEE | $125* *fee waived for MVP Gold & MVP Gold 75k members |
-No cancellation requests will be entertained for Saver Fare Type beyond the 24-hour window 
with effect from 1st May, 2021
-No cancellation fee to be charged for passenger from Main, First and Award Type Fares 
Alaska Airlines Terms and Conditions for Cancellation
Alaska Airlines' Terms and Conditions for cancellation are:
 Cancellation of flight tickets to be done 24-hours prior to flights departure  
 In ticket has been purchased from a 3rd party agency or site, passengers can directly contact 
their respective agent to process their cancellation request.
 Cash purchases will take 20 business days for refund and credit card purchases within 7 
business days, which may take an additional 14 days to reflect in the passengers account 
How to Cancel Alaska Airlines Flight Online?
To cancel your Alaska Airlines flight online:
Go to Alaska Airlines' homepage: AlaskaAir.com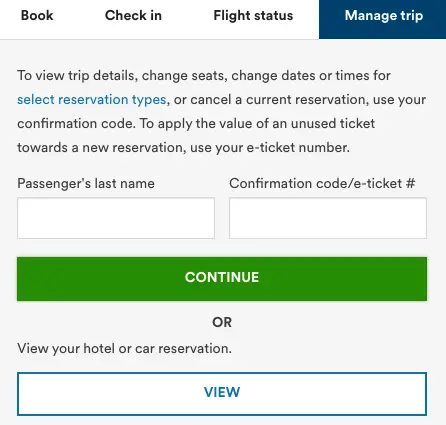 Click on the Manage trip tab (or the Manage tab above it) 
Enter the following information:
a. Your last name
b. Your 6-letter confirmation code, or 10-digit e-ticket #
Click on the Continue button 

Select the flight you want to cancel 
Click on the Cancel option
Select one of the following:
Send the travel credit to my email to receive a Credit Certificate
Send the credit to My Wallet to receive a credit deposit in your My Account profile 
If the passenger wishes to receive Travel Credit on to his/her email they will receive two emails from
the airline's service@ifly.alaskaair.com. Of the two email the passenger receives,one email will
contain your Alaska Airlines certificate code and the other email will contain your Certificate Code's
PIN. The passenger will be required to have both the Certificate Code and the PIN for future
bookings with the airlines.
If the Passenger wishes to have the value deposited into "My Wallet", the refund will be deposited
into the user's online wallet with the airlines which they can access from "My Account" and can avail
for future travels with Alaska Airlines. 
Saver fares booked on May 1, 2021 or after
Saver fares purchased on or after May 1, 2021, may only be cancelled per our 24-hour cancellation
policy. Otherwise, no changes are permitted.
Look up your reservation with your confirmation number and last name.
Select "Cancel".
The ticket value will be reverted back to the passengers original form of payment.
Alaska Airlines will you an email confirmation once the cancellation is complete.
No-Show Policy
In-case the passenger for any reason feels that he/she cannot make the flight, they can call in for
cancellation which will afford them credits into their online wallet that can be redeemed for future
flights with Alaska Airlines.
Note: Savers Fare are not eligible for this offer
The cancellation has to be affirmatively before the slated departure time of the flight, or a No-Show
policy will be applied to the entire reservation. Which will result in cancellation of all flight
reservations and all return and continuing flights. The Value and/or Mileage Plan miles spent on the
booking will also be available as credit for future use. 
Group Cancellations
To cancel a group booking, call Alaska Airlines groups desk at 1-800-445-4435.
Other Points to Remember
Cancellations will not be entertained at the Ticket Counter
The passenger is liable to pay for any additional/increase in fare prices on rebooking of new
ticket
A completely unused itinerary flight ticket that contain any unrestricted amount or any
residual amount will be refunded back to the original mode of payment
Waitlists and standbys are not permitted except for Gold-Level Mileage Plan
Members/Customers confirmed in Y/J/F Class and any passengers travelling between Seattle
and Spokane, Seattle and Portland, Anchorage and Fairbanks are entitled to standbys
without any charges applicable. Customers not qualifying for free standby may use the same
day confirmed flight change.
No Stopovers permitted, if the passenger takes next available flight within 4 hours it will not
be labelled as a Stopover.
For online change of flight eligibility passengers must have had their tickets purchased
directly from Alaska Airlines.
Online change shall not include be included in tickets of Savers Fare or Government Fare
Special requests like pet accommodations will not be eligible for online change
Reservations beyond 8 segments will not be entertained for online change
Larger group bookings or guests' reservations above 7 will not be allowed for online change.