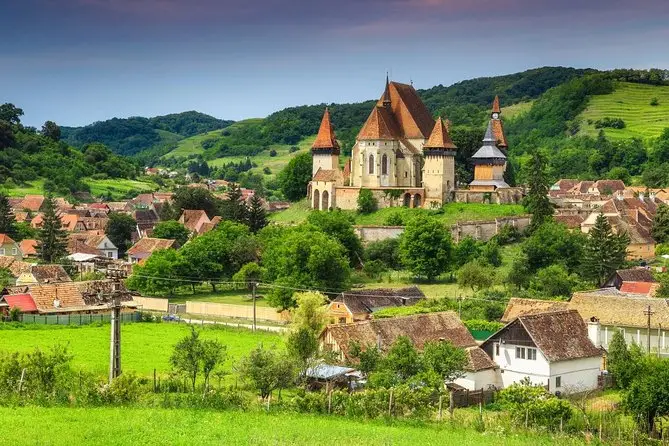 If you're a fan of animated cartoons, I'm sure you've heard of the name Transylvania from the movie "Hotel Transylvania" which is all about Vampires and Monsters but where and what exactly is Transylvania?Well, I hate to break it to you but Transylvania is actually a real place with real people in the eastern
European country of Romania, rich with exquisite historical castles, medieval villages and wonderful sceneries of rolling hills, deep woods and pristine mountains just waiting to be explored and fallen in love with. And to help you experience a movie like enchantment, here are some few things you should know before you're just a ticket away from home.
1. Check Your Visa Requirements.
Romania joined the European Union in 2007, but it is not yet part of the Schengen agreement—an agreement between 26 EU states that allow free movement between their borders and visa-less travel for EU citizens, and with a Schengen Area visa for others.
Citizens of U.S, Canada, Australia and New Zealand can access Romania with their passport without a visa. However, check the expiration date on your passport carefully and make sure that it is valid for at least three months beyond your intended stay. Travelers from other countries need to apply for a tourist visa in advance
2. Bran Castle Also often known as Dracula's Castle.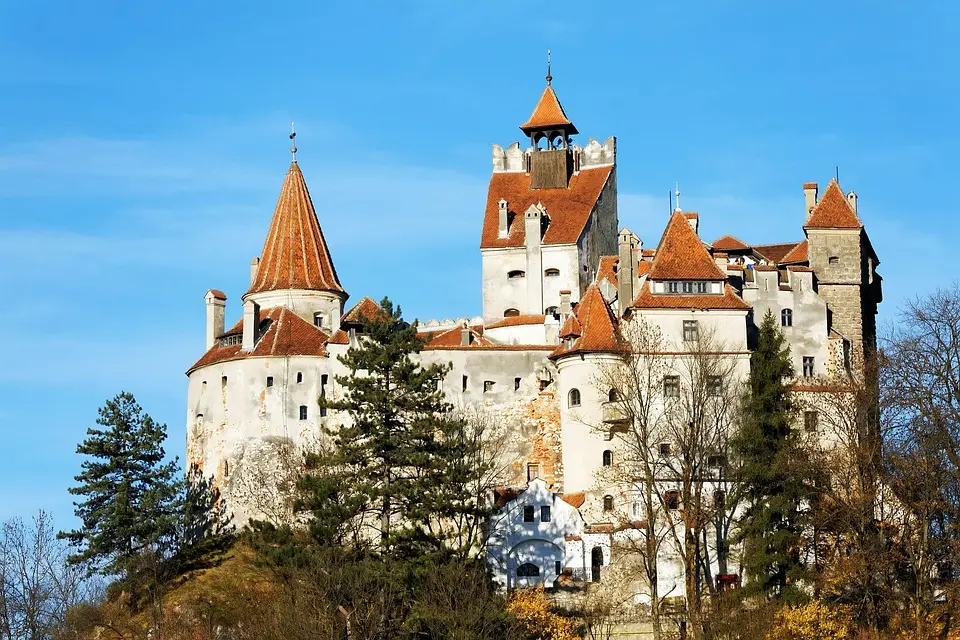 We may all seem to be very familiar with Bran Castle thanks to the famous novel "Dracula" published by Bram Stoker in 1897. Although Stoker's character 'Count Dracula' was inspired from a 15th century real life military governor of noble descendant named Vlad Dracula or better known as Vlad the Impaler who was an atrocious person, there's no evidence to support that he ever lived in this Castle. In Fact, the city of Sighisoara is where Vlad was born, Corvin Castle is where he was allegedly imprisoned, and Poenari Castle is where he resided.
Bran Castle is actually a beautiful picture worthy place and appropriately spooky, carved dramatically on a hilltop, with Dracula-themed touches. However, do not expect to find Vampires or Draculas in this castle as the movies portray.
3. Languages Required To Communicate.
Transylvania is a place mixed with different ethnic groups- Hungarian, Romanian, German, etc. There are many languages spoken and most of the people are bilingual. The younger generation as well as many older people can communicate in English. So language will not be much of an issue and if some cannot speak in English, they will help you find someone who does.
4. Currency Used.
Romania's currency is Leu and their banknote denominations include 1, 5, 10, 50, 100 and 500 lei(plural).
Coins : 1, 5, 10 and 50 bani pieces.
1 leu = 100 bani = 24 U.S. cents, or 21 euro cents. Do not forget to exchange your currencies at banks or authorized offices.
5. Stash up cash.
Although ATM machines are available at main banks and at airports and shopping centres. There are very, very few ATMs in remote areas or villages. Also major credit cards including American Express, Mastercard and Visa are accepted in large hotels, car rental companies and stores in the main cities. However, credit cards and cashing
cheques are unlikely to prove useful in small towns or away from tourist areas. The best idea would be to carry cash on your visits to Transylvania.
6. Favourable Time To Visit.
Like every travel destination, it is always wise to look up the best times, months and seasons to visit Transylvania according to your suitable preferences.
Transylvania in winter is a perfect epitome of Fiarytale like town surrounded by snow-clad mountains, horse drawn carriages and extravagant Christmas decorations putting every hallmark movie to shame. Snow Sports can also be very entertaining and heart exciting. Autumn is equally breathtaking with amber beech trees, rustling streams, green fields tipped with light purple saffron, clear skies over snow-tipped mountains giving us a sweet taste of paradise. Not forgetting the harvest soup and recent halloween tradition wherein youth gather around Bran Castle and go Dracula hunting.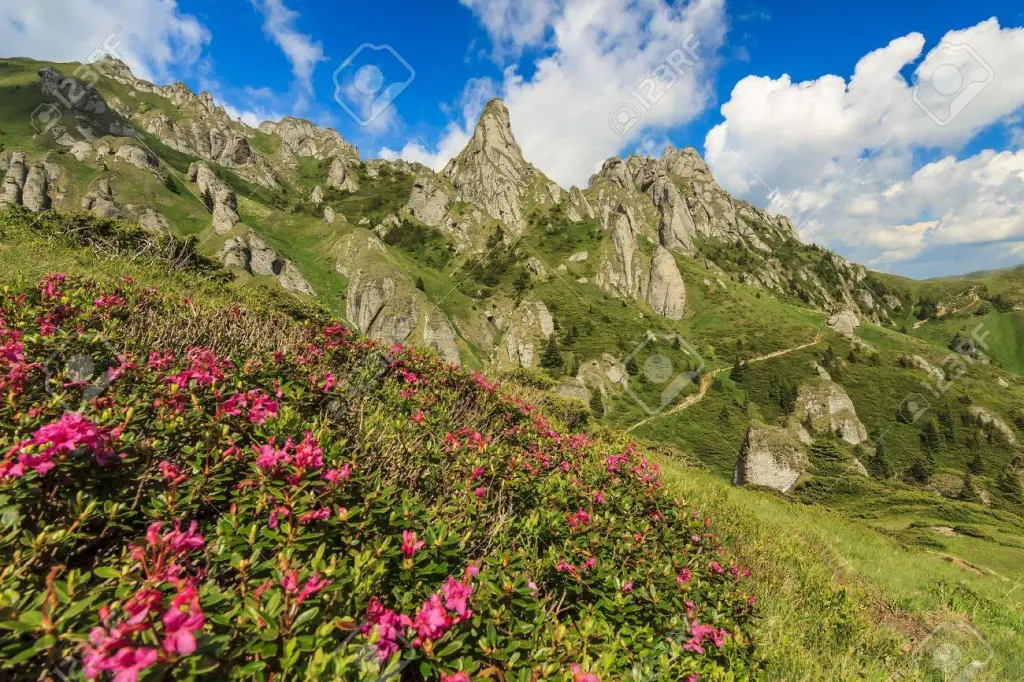 Spring offers you a lifetime experience of seeing a painting come to life as the grey winter slowly starts being replaced by the vibrant colors of flowers beginning to bloom, leaves appearing on trees, wind blowing in a warm breezy pattern. Although it can get a little rainy someday, put on those gumboots and go for an adventure. Summer can be hot but if you are looking to take a break from crowds, it can be exactly what you need as the scenic beauty and fresh air along with interesting outdoor activities like fishing, hiking and swimming will soothe you at the end of the day.
7. Find Different Castles And Pretty Places to explore.
Transylvania with its numerous castles can be a never ending quest for historical heritage loving travellers just waiting to be charmed by the magical spell of these places. You can either take a car or go hiking looking for Castles whilst enjoying the serene ambience of the area as they are less likely to be filled with people compared to other European heritages. A few mentions include; Rupea Fortress lying in the midst of dewy hilltops located between Brașov and Sighișoara. It's Magnificent every dream poster-like landscape and enormous walls will give you a sense of peace and safety the ancient people must have felt once inside the citadel. Rasnov Citadel (kept as a museum currently) is situated on a rocky mountain, it was designed to give shelter to wanderers therefore you will find a school, a chapel and residential buildings.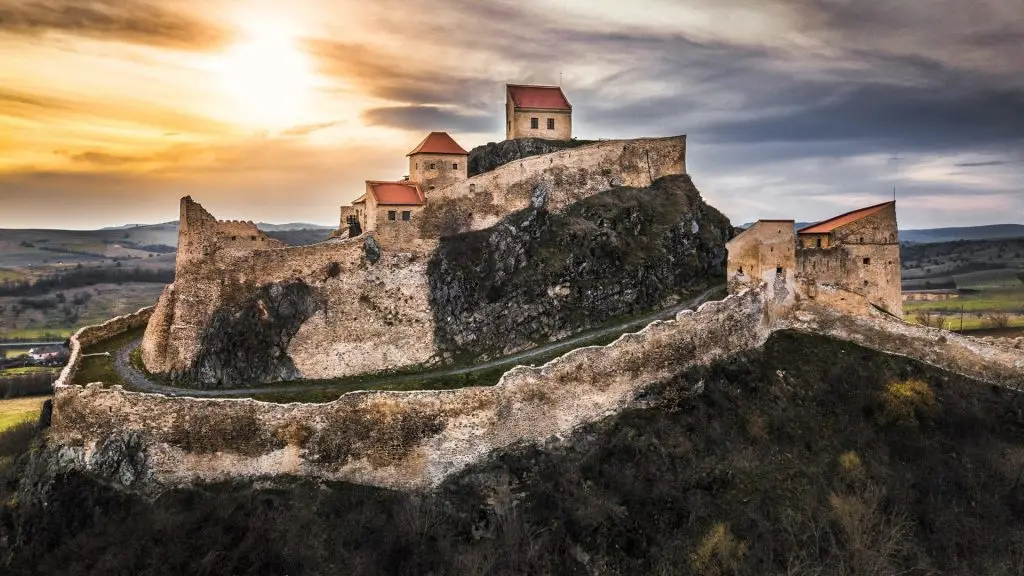 Fortified Churches viz Viscri fortified church, Biertan fortified church are UNESCO world heritage site alongside six other fortified churches and are totally worth your time as they are a marvel of engineering in the medieval times, giving you an authentic feel of walking back into time and re-living the eras.
8. Try Local Dishes.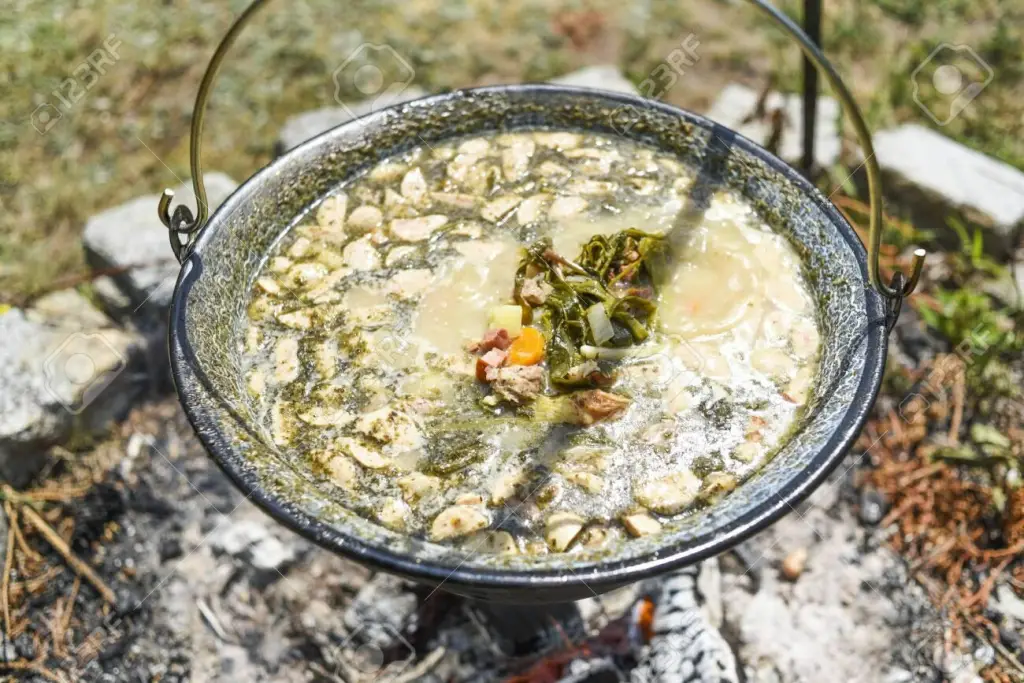 Any food loving traveller should not shy away from getting a taste of the authentic traditional dishes of different cultures in Transylvania.One of such dishes is the famous Hungarian dish called gulyas. It is a stew made up of meat, mostly pork(sometimes beef) and a variety of vegetables seasoned with a generous amount of paprika which gives gulyas a distinctive, brown-orange tinge. Gulyas are usually cooked in a cauldron pot and taste best when cooked and eaten from outside.
9. Do Not Forget about Palinka.
Palinka is a traditional spirit – a brandy made from apples, cherries,
plum or other fruits, locally made in villages. It has a strong fire-water like taste that burns down the throat and locals drink it as a quick way to get drunk or an appetiser. Be sure to buy one directly from the locals and not from stores as they taste way more fiery compared to the ones sold commercially. The locals usually offer it to tourists as a form of becoming friends / acquaintances and you are not to refuse it or drink with disgust and discomfort (no matter the taste).
10. Base around Brasov or Sibiu.
Transylvania is a tourist place with smaller destinations compared to other cities and most sites won't take a day to explore, so be sure to base yourself somewhere around Brasov or Sibiu which will give you easy access to all the surrounding castles and heritages you want to venture.Overall conquer as many castles and hilltops as possible keeping in mind the bears that may cause a threat to your expedition.