Spain's bustling towns, breathtaking landscapes, and cultural attractions are unrivaled, making it an unavoidable visit on many European vacation itineraries. Each of Spain's provinces and autonomous communities has its own distinct culture and personality. Which can be seen in the country's Best Cities in Spain To Visit' skylines and back alleyways.
Whether it's due to its historical splendor, hypnotic beauty, profusion of colorful festivals, or the charming fun-loving people. The most attractive cities in Spain ensure that a traveler's time here is never dull. There are many Best Cities in Spain To Visit. The list is endless; nevertheless, you can start by looking at this list of Spain's most appealing cities to visit.
Barcelona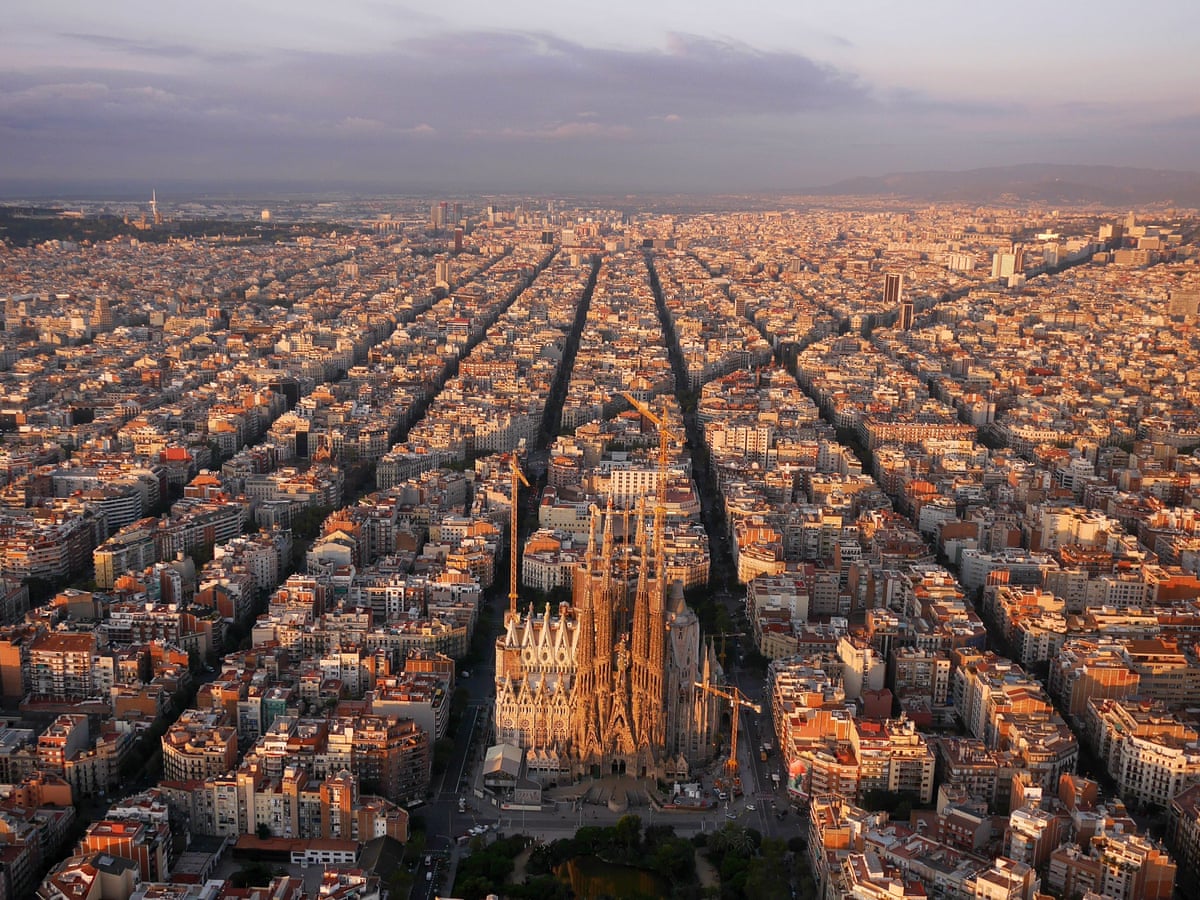 Without a question, Barcelona is Spain's cultural capital. Antoni Gaud's quirky architecture, particularly La Sagrada Familia, may be found across Catalonia's urban sprawl. As well as institutions dedicated to the masters, such as the Picasso Museum. You can also visit centuries-old neighborhoods such as Barri Gtic, which was founded during the Roman Empire. Don't miss out on the city's equally beautiful outdoor offerings, such as Park Güell and the beach at La Barceloneta.
It's a relaxed city with stunning coastlines and a wide range of things to see and do. Barcelona, in the Spanish province of Catalunya, is the ideal blend of culture and history in a modern international metropolis.
Football fans flock to Camp Nou in Barcelona to watch the legendary Barcelona FC perform their magic on the field.
Hike to the top of Mount Tibidabo for panoramic views of the city and the sea beyond. On the mountain, cycling and hiking are also popular hobbies.
For rollercoaster fans, the Tibidabo Amusement Park, which opened in 1905, is a must-see.
Madrid
Madrid is unquestionably one of the Best Cities in Spain To Visit. Madrid's essence is multicultural. It is a bustling city brimming with contagious energy and vitality.  The city's architectural styles are diverse and stunning, with palaces and mansions rubbing shoulders with more modern structures that line its streets.
It's great galleries and museums, once supported by the Spanish royals. These are home to the best of Picasso, Dali, Goya, and more, with rich masterpieces wherever you turn. Its gourmet scene is one to relish, with restaurants that provide creative and imaginative food styles. If you want to party till the wee hours of the morning, Madrid boasts a booming and vibrant nightlife scene.
Seville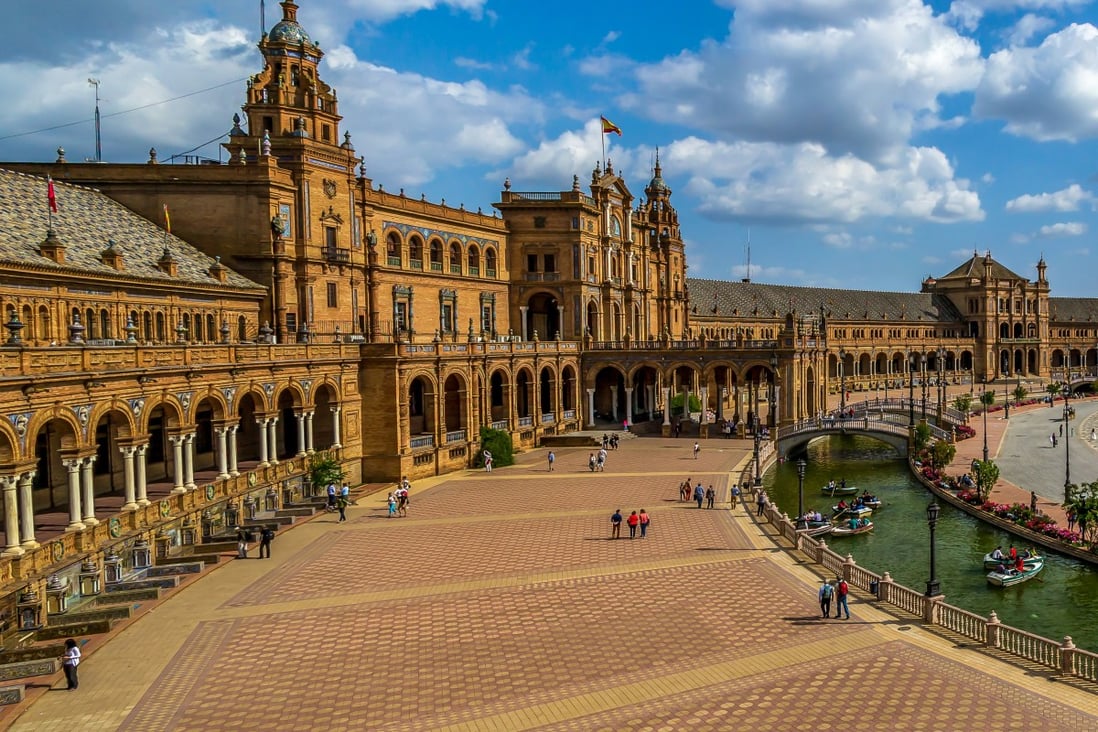 Seville, in the delightful southern region of Andalusia, is one of Spain's most beautiful cities, boasting Moorish architecture. UNESCO world heritage sites, beautiful urban parks, and world-class wine and restaurants. Not only as a significant cultural center, but also as the beginning point for Spanish adventure in the New World, Seville has a fascinating past.
Begin by meandering through the bohemian El Barrio de Santa Cruz neighborhood's labyrinth of lovely tiny streets. Then visit Plaza de Espaa to see the gorgeous architecture.
Seville is known for its warm weather and flamenco dancing. The city's streets and squares, as well as the bars and restaurants, are busy and atmospheric. There are also some fantastic museums, art exhibitions, theaters, and theme parks to visit, so there is something for everyone.
Granada
Granada is distinct from the rest of Spain since it is influenced by Arabic culture. Every area of Granada is rich in Muslim, Jewish, and Christian history and culture. Collections of these all things make this place Best Cities in Spain To Visit anytime.
Granada is located at the foot of the Sierra Nevada in southern Spain. This is known for its fabled castle and the Alhambra Palace. Which is included on the list of Spain's most beautiful towns. The Alhambra burning red in the evening light as seen from the Mirador de San Nicolás is a magnificent sight.
The city's electrifying vibe is also well-known. Tapas bars, restaurants, bohemian cafes, and flamenco clubs line the streets.
Cordoba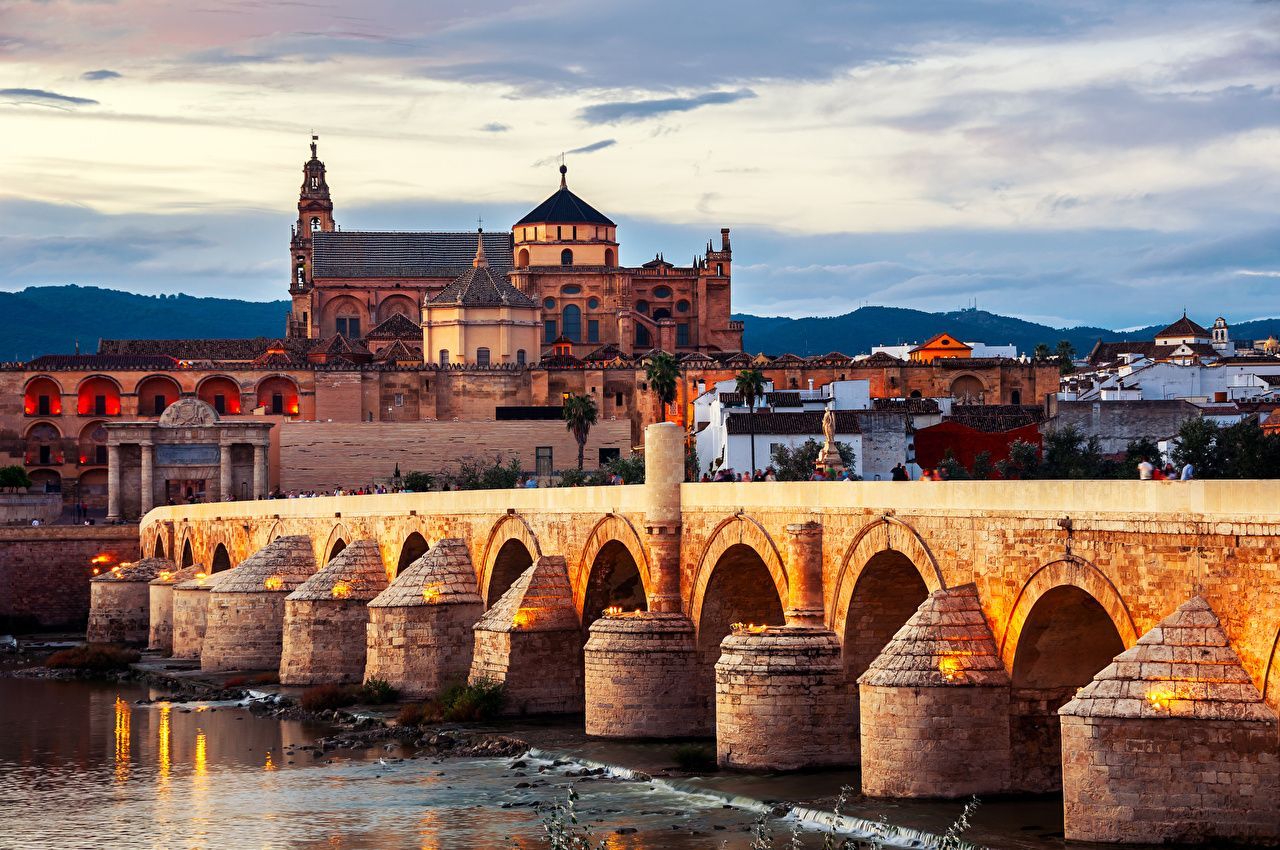 During the Moorish reign of Spain in the Middle Ages, Cordoba was the most significant city, and it was home to the Mezquita. A massive Islamic mosque was erected during the seventh and tenth centuries. Part of the mosque was turned into a cathedral after the Reconquista in the 13th century. Rather than being demolished, although most of it preserves the original Islamic design. A Roman bridge, lovely cobblestone alleyways, and unique architecture may all be found in Cordoba Old Town, a Unesco World Heritage Site.
Valencia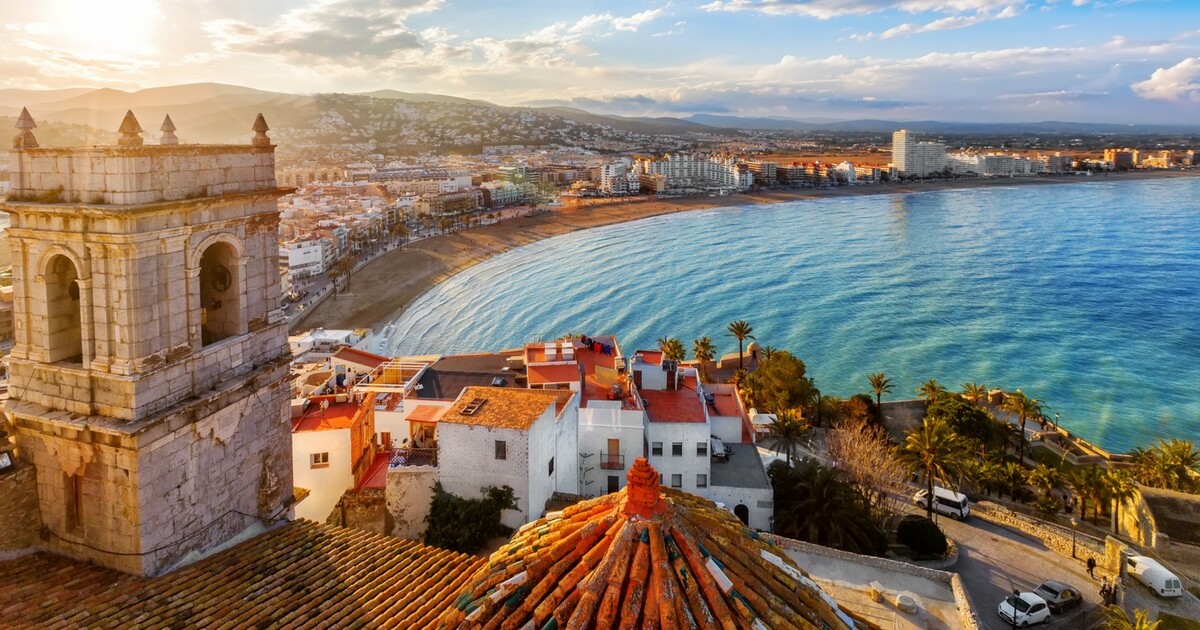 Valencia is a little more laid-back, but it still has a lot to offer, including UNESCO World Heritage monuments like La Llotja de la Seda. Not only that, but Valencia is also home to one of Spain's greatest historic centers.
A decade of bold development has added to the wealth of elegant Art Nouveau buildings that line the streets. As well as Gothic and Renaissance monuments, to give Spain's third-largest city some of the country's most striking architecture. Valencia is bursting with Mediterranean exuberance, with exciting museums. A thriving food scene, lively nightlife, wonderful shops, and kilometers of beach. And because the city center is walkable, you may go from golden stone medieval monuments to avenues lined with exquisite architecture. Stopping at pavement cafés along the way.
Last but not least, take a morning hot air balloon ride over the Sierra De Mariola.
Costa Brava
The Costa Brava is one of Europe's most romantic, beautiful, and unspoiled coastlines. The Costa del Sol offers some of Europe's best Blue Flag beaches, from large and sandy stretches to beautiful horseshoe bays and isolated smugglers' coves. And is both natural and delicately maintained in places. You'll also come across great, independent hotels and delectable cuisine. In fact, the Costa Brava is a foodie's paradise, with Catalonia. Where the Costa Brava is located – having one of the greatest percentages of Michelin-starred chefs in Spain, as well as excellent, locally made wines.
San Sebastián
San Sebastián is a renowned tourist destination in Spain for those who prefer relaxing on sandy beaches while admiring gorgeous ocean views. This lovely city is nestled in the Bay of Biscay and is well-known for its opulent resort hotels and holiday options.
San Sebastián's northern shore is green all year, with a rainy winter and a pleasant, sunny summer. Visitors will enjoy the luxury shopping, gourmet restaurants that serve "pinchos," and hiking up to Monte Igueldo for panoramic views of the city and La Concha Beach.
If you're searching for a more laid-back vacation, this is the ideal location for your perfect Spanish city break.
Mallorca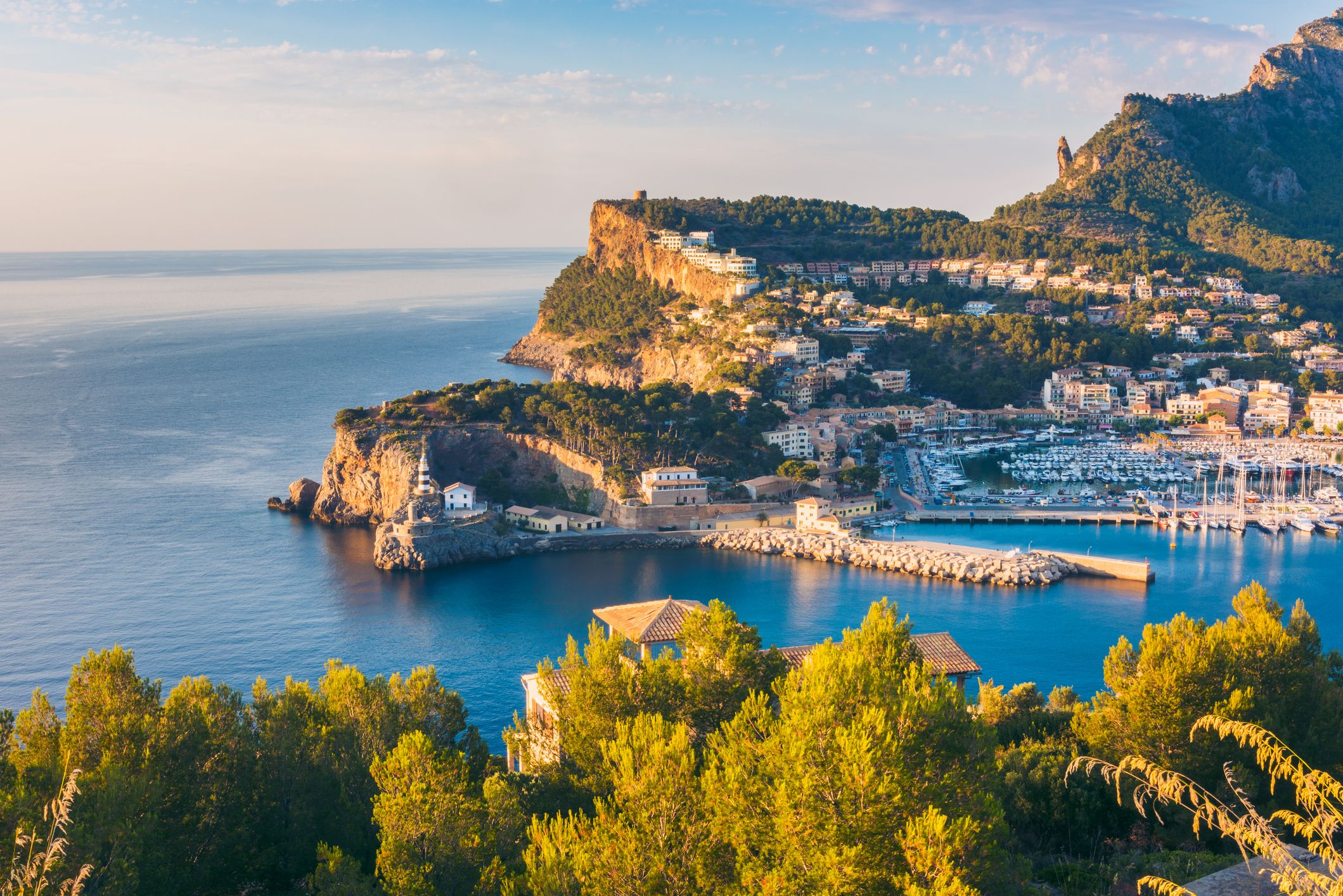 Mallorca is without a doubt one of Spain's most valuable assets. Beautiful beaches, attractive tiny towns, and outdoor pastimes draw tourists in droves to this idyllic island vacation. Swim in the clear blue waters of Playa de Muro and Cala Llombards. Then hop in a car and go around the Serra de Tramuntana, a UNESCO World Heritage Site. Take leisurely strolls along the charming streets of Alcdia's old town and along the river to observe the awe-inspiring Palma Cathedral during your free time.
Bilbao
Bilbao, in the Basque Country in northern Spain, provides a distinct perspective on Spain's more modern aspects. This place combines a rich, historical, medieval ambiance with modern buildings and a reflection of the country's industrial heritage to create a unique experience. This is one of the Best Cities in Spain To Visit with your family and friends.
Thanks to Frank Gehry's titanium masterpiece, the Museo Guggenheim. This confident, vibrant little city – small enough to walk about – has become an international art destination. The Museo de Bellas Artes, which is less visible, houses some of Spain's finest art. On the Bay of Biscay, the revitalized port is nestled in the green folds of the Euskadi's coastal highlands. Aside from the fascinating new architecture of Bilbao's Renaissance, the Casco Viejo, on the east bank of the Nervión river. The city's center – is a lovely medieval area. And the cuisine is fantastic. Forget tapas; pintxos, the Basque variant, are epic in terms of diversity and flavor, with a strong aquatic influence.