Cape Verde, often known as Cabo Verde, is an archipelago and island country in the central Atlantic Ocean made up of ten volcanic islands with a total land area of around 4,033 square kilometers. These Islands of Cape Verde in Africa are located between 600 and 850 kilometers west of Cap-Vert, Africa's westernmost point.
The islands of Cape Verde were uninhabited until Portuguese explorers found and colonized them in the 15th century, establishing the first European settlement in the tropics. Cape Verde prospered commercially during the 16th and 17th centuries, drawing merchants, privateers. And pirates due to its strategic location in the Atlantic slave trade. Because of the history of Portuguese control, the majority of the population is of mixed African and European ancestry and is largely Roman Catholic. Cape Verde is an African Union member country.
The official language of Cape Verde is Portuguese. It is the official language of the government and the language of instruction. Newspapers, television, and radio also use it. Cape Verdean Creole is the official national language, and it is spoken by the vast majority of the population.
The water on the beach is the ideal temperature, and the people are incredibly lovely and friendly! Cape Verde features pristine sandy beaches and amazing sand dunes – the water on the beach is the perfect temperature, and the people are really nice and friendly! This small island off the coast of Western Africa is a pristine sanctuary for not just tourists but also wildlife. It's not uncommon to watch newly hatched turtles making their way into the sea while strolling along the beach. It's very easy to feel at ease here right away! Due to the island's history, there has been a tremendous influx of African, Brazilian, and Portuguese cultures, and as a result. Cape Verde's culture stands out culturally when compared to other African countries.
Plan your trip
Plan your trip to the Islands of Cape Verde in Africa between November and June to escape the rainy season.
Travel to the island of So Vicente during the Shrove Tuesday (February 25) week to see Cape Verde's Carnival celebration. Which combines the finest of Brazilian party and parade traditions with West African elements. Because the Cape Verdean Carnival has a lesser turnout than its Brazilian and Caribbean rivals, it is cheaper.
Every year in May, the Gamboa Music Festival on the island of Santiago showcases an eclectic mix of world-class DJs, local bands, and guest musicians from all over Brazil and Africa.
How to Get Around in Cape Verde
The majority of hotels are on the islands of Boa Vista and Sal. If you booked a package vacation, a tour operator would most likely pick you up and transport you to your hotel. Because the distances are so short, the journey normally takes less than 30 minutes. If you're traveling alone, simply take a taxi; they have set costs and are therefore stress-free. The cost of a taxi from the Boa Vista airport to most hotels is 10 EUR per person.
By Air – Two airlines, Binter and TACV, connect seven of the islands (Santiago, Sao Vicente, Sao Nicolau, Sal, Boavista, Maio, and Fogo). They function similarly to bus services, making island hopping simple.
Ferries – To get to the islands of Brava (from Fogo) and Santo Antao, you must use a ferry (from Sao Vicente). Although we advocate flying, you can take the ferry between Santiago and Fogo. As well as between the islands of Sao Vicente and Sao Nicolau.
Car – On Santiago, Fogo, Boavista, Sao Vicente, and Santo Antao, car rentals are offered. Apart from the capital, Praia on Santiago, Cape Verdean roads are generally peaceful, though not necessarily clearly marked.
Things to do Near Islands of Cape Verde in Africa
Hike Fogo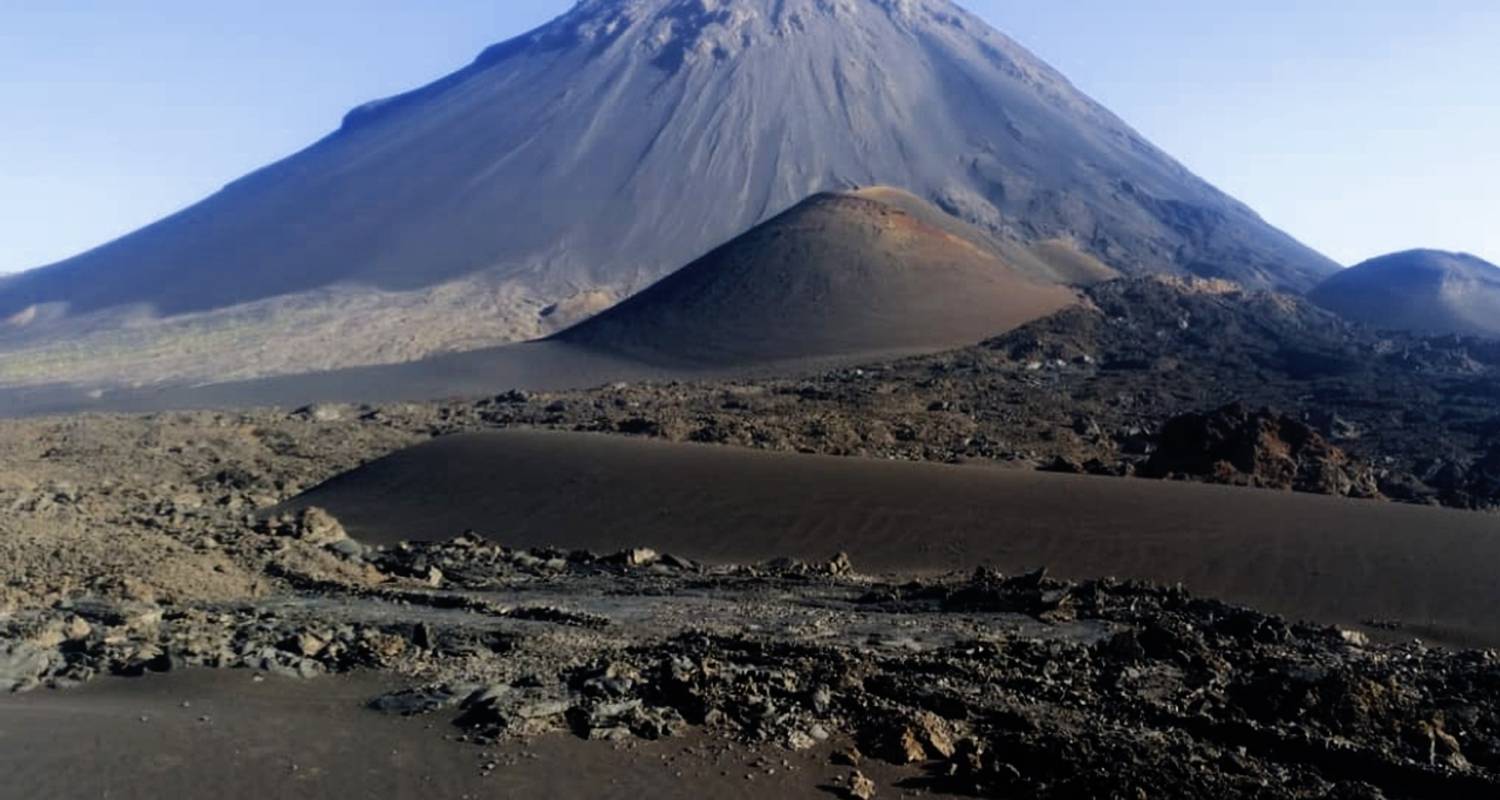 With a maximum altitude of 2,900 meters above sea level, Fogo, which means "fire," is the most notable of all the Cape Verde islands. The primary attraction here is the volcano Pico de Fogo, which can be climbed in about six hours from the nearby town of Cha de Caldeiras. The island's major city is Sao Filipe, which is also home to the island's airport and is Cape Verde's fourth largest city. The island's beaches are breathtaking and well worth visiting.
Ride a horse at Santa Maria Beach
The largest and most popular beach in Sal is Santa Maria, although you don't have to travel there just for the water. It also features vast salt flats just beyond the waterline, which are the starting point for many horseback riding expeditions. Nonetheless, the majority of the islands provide horseback riding tours along the beaches, paths, and even in the highlands. As a result, keep your eyes peeled when you arrive. It is, without a doubt, one of the most enjoyable things to do in the Islands of Cape Verde in Africa.
Kitesurfing
Cape Verde offers a diverse choice of water sports, but wind sports are among the most exciting and gratifying. Kitesurfing is a great way to spend your time. Winds can be quite strong throughout much of the coast of Sal and Boa Vista between November and March. Making for excellent kitesurfing conditions. Whether you're a seasoned pro or a total novice. Holidaymakers interested in participating in the sport will find plenty of facilities and instruction. 
So Vicente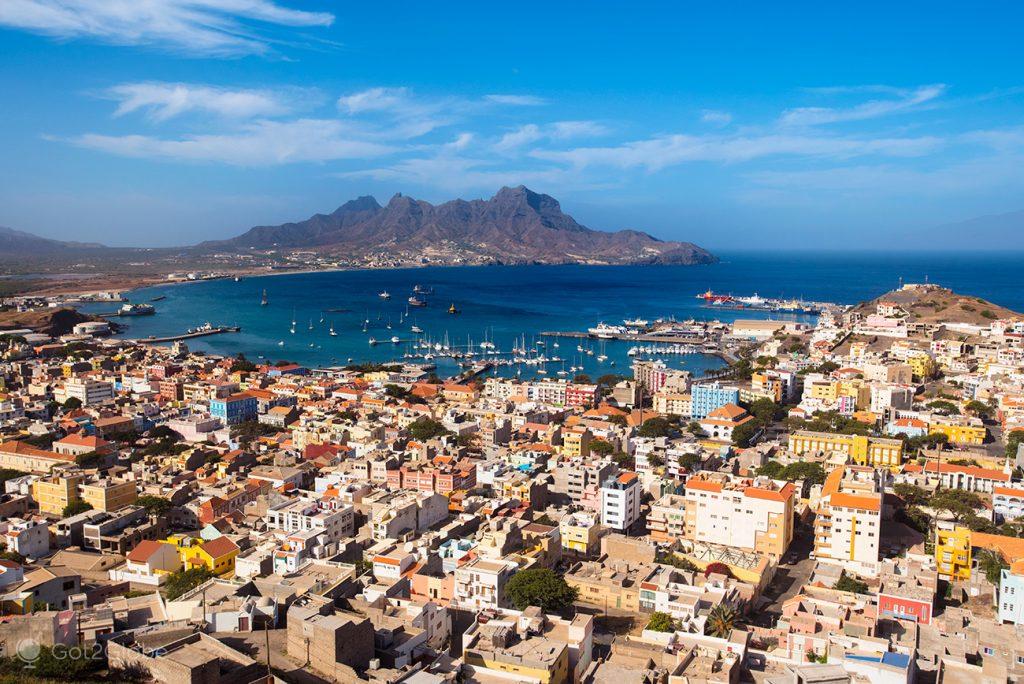 You may listen to live music In Mindelo, So Vicente. So Vicente is renowned as the archipelago's cultural and musical center. If you want to hear skilled live musicians and try grogue, the island's rum-like national alcoholic beverage, Mindelo, the island's capital, is a must-see. On most nights, live music can be found in most cafés, pubs, and restaurants. And you can take a 40-minute flight from the larger islands of Boa Vista or Sal to So Vicente. 
Santo Antão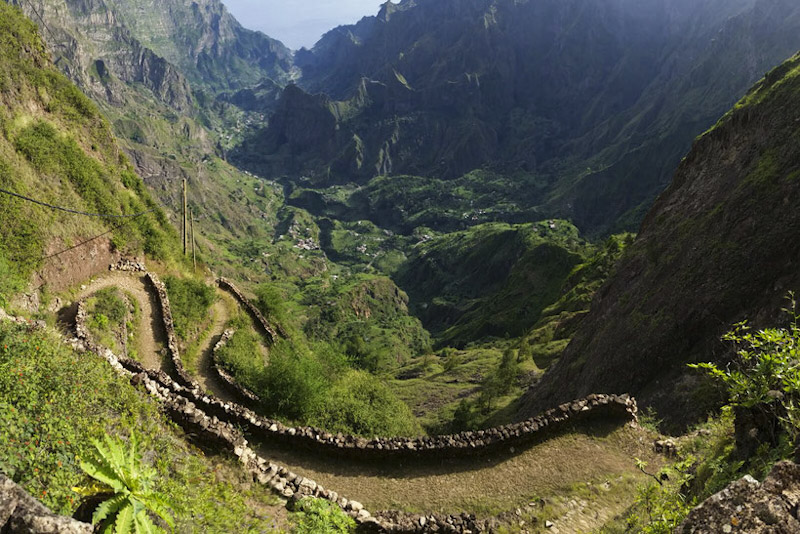 Santo Anto, as the second-largest island on Cape Verde, offers a diverse range of activities. It's one of those islands that looks nothing like Boa Vista Island and is considerably more lush and verdant. Once you've arrived, pay a visit to Xôxo and hike the picturesque trails between Lin d'Corvo and Joo Afonso. Some of the routes are difficult to navigate, and you should be properly equipped for some of the longer hikes. Also, don't miss the vistas from the Delgadinho mountain ridge. If you're unfamiliar with the island, make a reservation for a guided tour. 
Palmeira
Palmeira, on the bright, sandy island of Sal, is a bustling port town that handles many of Cape Verde's imports and exports. There are many restaurants, bustling bars, and magnificent architecture to draw travelers to the town. Divers from all over the world visit the area to see the magnificent underwater caverns and reefs lying just off the coast. If you've been hiking (or simply just seeing the town) and have aching muscles, the salt baths here are ideal for calming relaxation.
Viana Desert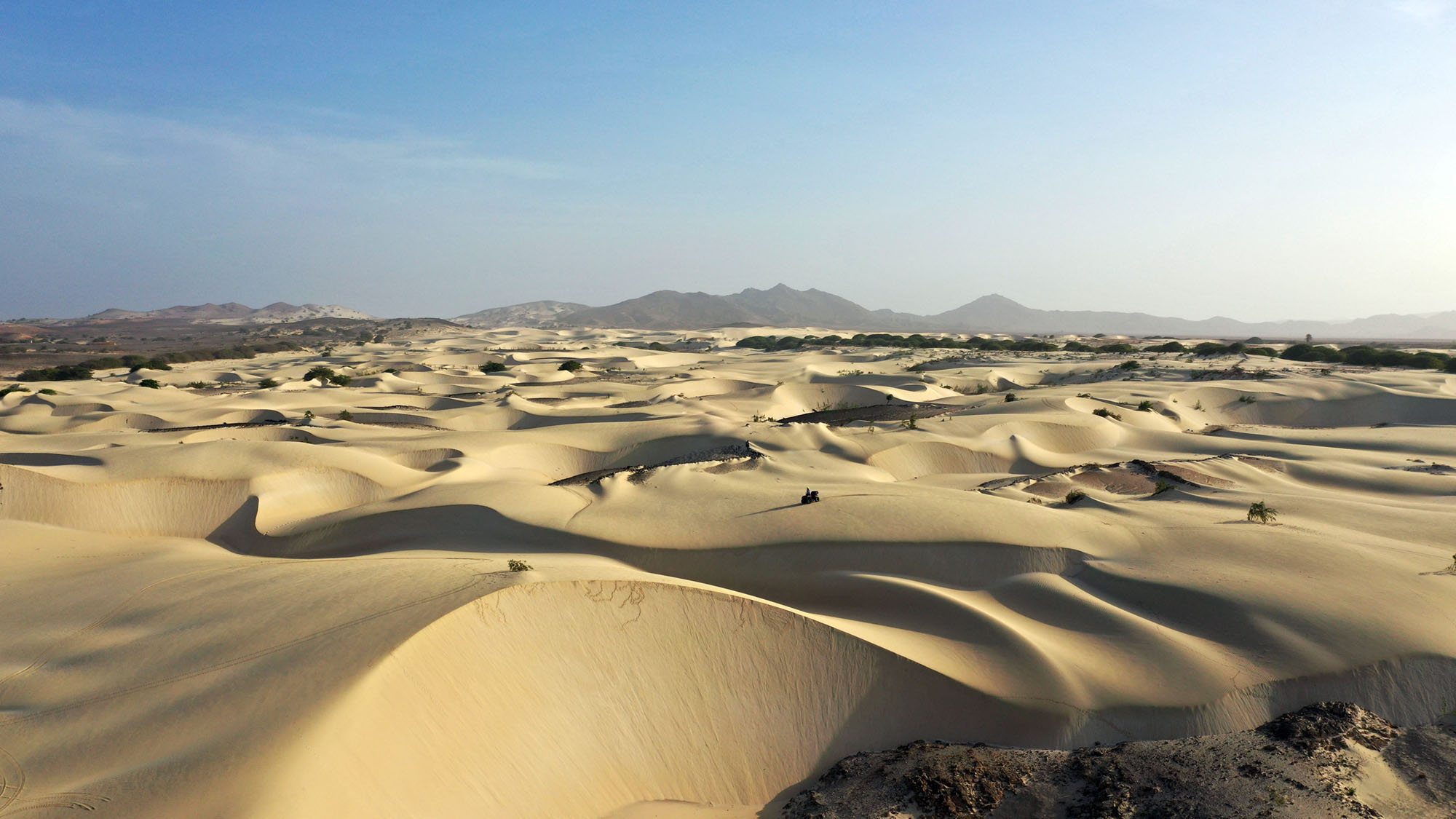 The Viana Desert is one of Cape Verde's natural beauties. It is one of the top things to do in Cape Verde and is located in the northern region of the island. The Atlantic winds transported the fine sands of the Sahara to Boa Vista for a 5-kilometer length. It's a spot where you'll be awestruck by nature's beauty and calm. You must plan a tour to see the desert, and please keep in mind that motor vehicle access is limited!
Praia
Praia is the capital of Cape Verde and is located on the rich island of Santiago. Cape Verde's economic and political capital, like many others, is in this city. The town is not as tourist-oriented as many other Cape Verde locations, but it still has much to see and do. The historic colonial buildings in the city's old center are fantastic for touring in the sun and provide some beautiful photo opportunities. Churches, a presidential residence, and the legislative building are all visible. If all of the exploring and culture becomes too much, there are magnificent sandy beaches nearby. Though it should be reminded that swimming is not recommended at the adjacent Praia de Gamboa.
Boa Vista
Boa Vista is one of the world's most important sea turtle breeding grounds. It's a place where citizens and the government work together to safeguard it. As with any other species of wildlife, it's critical to maintain a safe and respectful distance from Loggerhead sea turtles (and never touch).
Fishing
Fishing is another excellent water sport available in Cape Verde, and it is very popular throughout the archipelago. Many of the islands offer guided fishing expeditions, with the ones from Sal and Boa Vista being the most popular. Rock fishing and deep-sea fishing, as well as large game fishing and surfcasting, are all available.