Have you considered going on a romantic holiday with your partner? You may spend some time relaxing on a beach with a cocktail in hand, or you could travel somewhere adventurous that will bring you closer together. Famous landmarks, delectable cuisine, and exquisite hotels entice us to travel to a specific location at a specific time.
The United States offers a vast choice of romantic activities for couples on their honeymoon or special retreat, including shopping, dining, and romantic strolls. The diversity of romantic activities accessible is remarkable. While a distinctive venue isn't essential for romance to occur, it can certainly enhance the experience. Whether you're trying to start something new or add fuel to your marriage or relationship, turn up the heat in one of the most romantic places in the United States.
Florida Keys
View the United States' southernmost point from this island in the Florida Keys. Key West is recognised for its free-spirited residents, colorful conch-style residences, and snorkeling and scuba diving friendly coral reefs. It features a diverse cultural mix that includes elements from numerous Caribbean islands, all of which have contributed to the region's laid-back attitude, unique architecture, and gastronomic variety as a result of its geographic location.
Key West offers a wide choice of entertainment and activities in addition to being a famous cruise ship port. The primary tourist district, Duval Street, is lined with boutiques, souvenir stores, restaurants, and even historic residences. The Key West Aquarium and a shipwreck museum, which commemorates the area's long history of salvaging, are two of the city's most popular attractions.
The Dry Tortugas National Park, which comprises seven reef islands that create an archipelago, is a must-see for people interested in maritime surroundings. The Florida Keys aren't famed for their beaches, although Key West does have a few. This could be a great change of pace from the usual tourist traps.
New York City
Manhattan is encircled by the East River, Hudson River, and a tiny section of the Harlem River. No other city in the world compares to New York City's frenetic energy. It includes world-class museums as well as some of the world's best shopping and dining. You can shop in SoHo's fashionable stores, visit Central Park, and visit the Metropolitan Museum of Art. You can even attend a Broadway show. From the Empire State Building or a contemporary boutique hotel's rooftop bar, take in Manhattan's glittering skyscrapers at night.
Central Park, Manhattan's vast green heart, is also a must-see. It serves as a playground for city inhabitants throughout the year, with a variety of activities ranging from museums to a zoo. There are lots of green space for running, riding, or skating, as well as miles of jogging, biking, and skating routes.
Laguna Beach
What could be more romantic than a trip to the land of opportunity? Laguna Beach, between Los Angeles and San Diego, is recognised for its beautiful beaches and tranquil atmosphere. Take a morning yoga class on the beach, visit some renowned art galleries, then eat lunch for two at a café along the ocean after checking into one of the city's old inns. There are museums to visit and lots of shops to explore during your afternoon. A candlelit meal and a performance at the nearly century-old Laguna Playhouse would round out your evening. Before you go, make sure to include surfing and whale watching on your itinerary.
Maui
While all of the Hawaiian Islands have a romantic feel to them, Maui is a favorite honeymoon location, and Kauai's magnificent exotic setting was made for lovers.
Hike over gushing waterfalls and gaze up at breathtaking sunrises from volcanic craters like Haleakala on Maui. While driving the gorgeous (and equally risky) path to Hana, you'll have the opportunity to bond with your partner. On Kauai, which is a little wilder, you may enjoy sunsets, sunrises, and romantic beach lunches while exploring the Napali coast by helicopter or boat. Stop at the Kalalau Lookout point to take in the vista of the verdant coastline set against the azure ocean.
Napa Valley
Napa Valley is the ideal weekend romantic vacation, with its lush vineyards, rolling hills, and tiny wineries. On Valentine's Day, this wine connoisseur's paradise in California provides a plethora of activities. Take your sweetie on a hot air balloon trip, try some excellent local cuisine, have a picnic, or travel on a historic wine train. If you're looking for some excitement, try kayaking down the Napa River, riding a Segway, or taking a bike tour of the valley.
New Orleans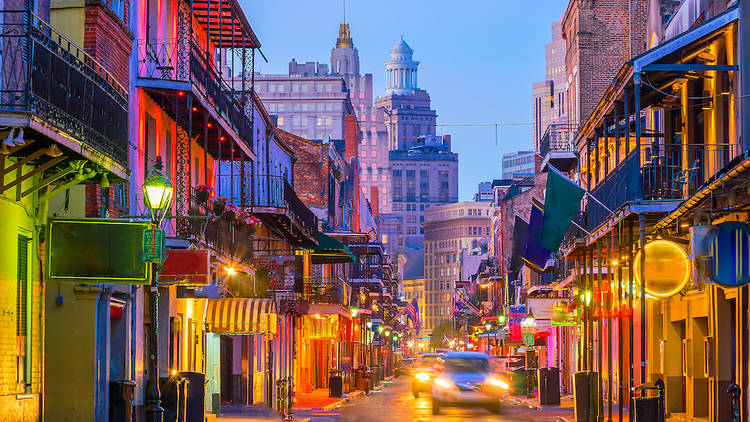 New Orleans, located at the confluence of the Mississippi River and the Gulf of Mexico, is still the most fascinating city in the United States.
The Big Easy is a great place to visit on Valentine's Day. Couples can take a stroll down Bourbon Street and spend the evening exploring the local Cajun pubs and eateries. The city's architecture is distinctive, providing a lovely backdrop for a romantic getaway. Meanwhile, New Orleans' nightlife is a nonstop party seven days a week, 24 hours a day.
Savannah
Savannah has a certain air about it that makes it seem special. Savannah is a city rich in both mystery and history. Enjoy a picnic lunch (provided by Smith Brother Butcher Shop) while strolling through Forsyth Park's Spanish moss-draped railways before dining at one of the park's eateries. After a spa date, you may unwind at one of the city's rooftop bars while sipping handmade drinks and watching the lights and stars twinkle on the ocean. Get up early in the morning to witness the sunrise on Tybee Island, which is only a short drive from downtown.
Aspen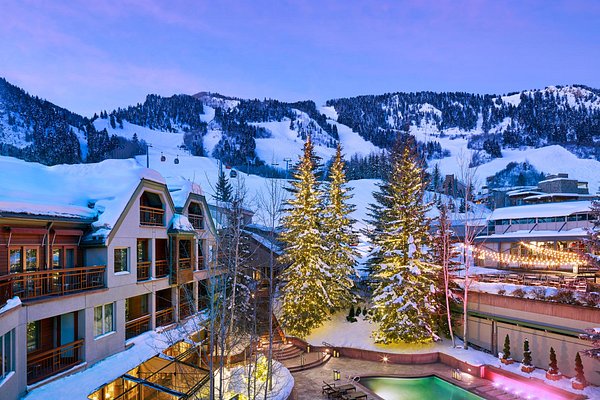 Aspen, a small scenic town in the United States, is recognised for its intriguing ski resorts and spectacular natural scenery. The spectacular scenery of Lakes, fringed slopes, and Nature Parks can be found in this mountainous area, which is surrounded by the snowy peaks of the Aspen Mountains.
For decades, Aspen has been a popular honeymoon location due to its beautiful scenery, towering mountains, natural parks, ski resorts, and extensive list of adventure activities. With spas, retail malls, and luxury hotels and resorts, the town has become a terrific treat for families and couples.
Aspen remains a popular year-round destination for locals, second-home buyers, and tourists. The city's four ski slopes are complemented by the White River National Forest, which surrounds it.
Jackson Hole
If outdoor adventure is your thing, you'll appreciate some of Jackson Hole's ski-in, ski-out resorts. There are a myriad of ways to spend some peaceful or not-so-silent time together, whether it's swishing down the slopes or having an après-ski hot chocolate in front of a fire.
At Spring Creek Ranch, you can relax in your hotel room's beautiful surroundings or take a hot tub outside in the snow. A room with a fireplace, breakfast, dinner, a couple's massage, and a strawberry and champagne welcome gift are all included in their Valentine's Day packages. Free amenities include breathtaking views, snow saucers or a sled, and evening turn-down service.
Charleston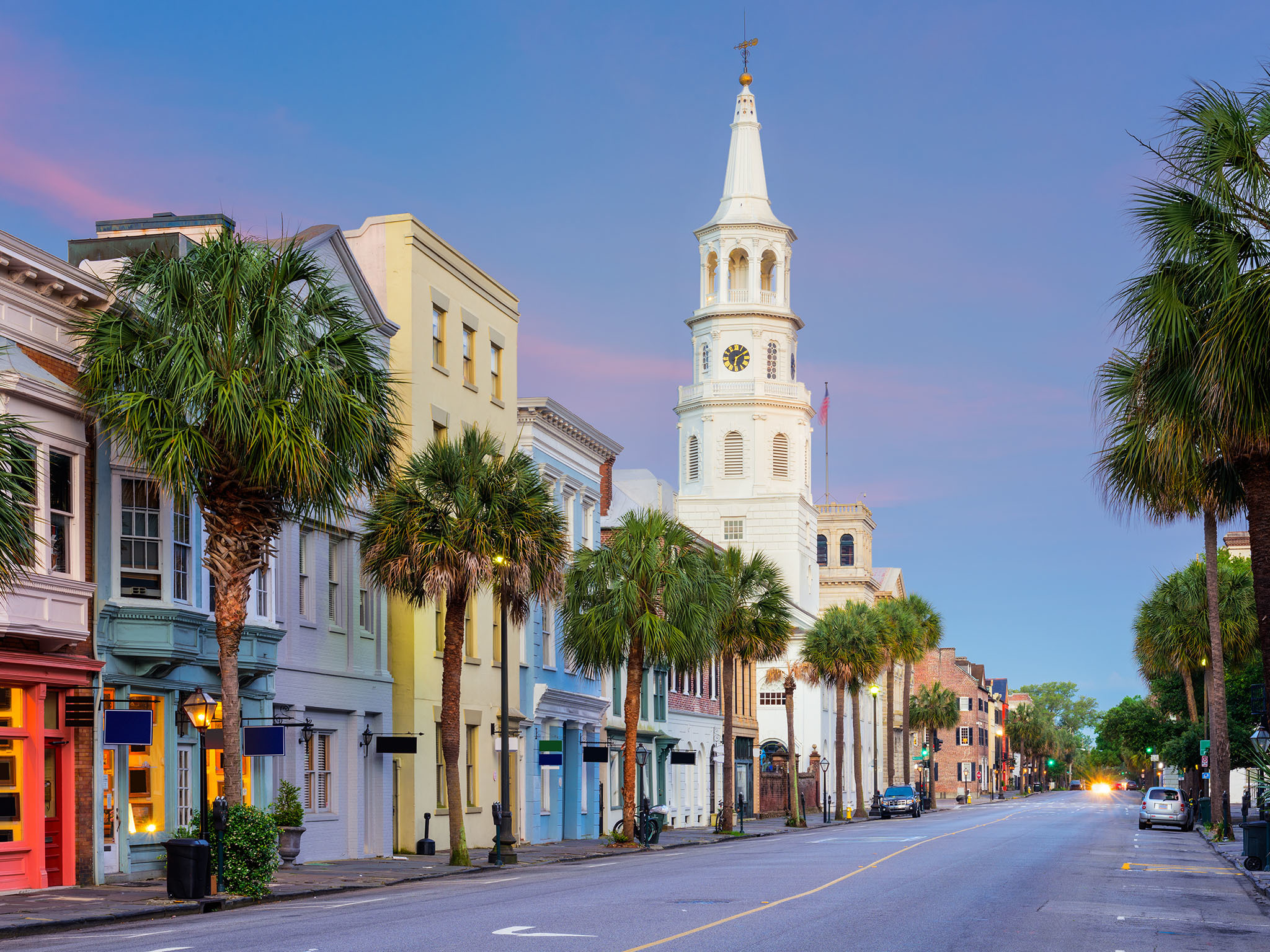 This lovely medieval town is full of history, culture, and personality. With Antebellum architecture decorating the streets and horse-drawn carriages throughout the city, it nearly feels like you've been transported to the past.
Before driving to Rainbow Row, Charleston's most colourful stretch, explore the ancient homes that surround the Battery. Visit the Fort Sumter National Monument to witness where the Civil War began if you really want to immerse yourself in history.
If you want to learn about Charleston's culture and personality, start with the food scene. Fresh fruit and delicious meals, as well as local art, beautiful flowers, and fantastic gifts, can all be found at the Charleston Farmer's Market.