Vancouver, British Columbia's Lower Mainland is a large city in western Canada. Vancouver boasts one of the most diverse ethnic and linguistic communities in the country. Because of the numerous distinct ethnic communities who call Vancouver home, the city has a diverse multicultural identity. Besides English and French, you'll probably hear Chinese, Punjabi, German, Italian, French, Tagalog (Filipino), and Spanish.
Vancouver is one of the world's and Canada's most livable cities. Vancouver is also one of the most expensive cities in Canada and the globe in terms of house affordability. Vancouver strives to be the world's greenest metropolis, and Vancouverism is the city's urban planning design ideology. The city of Vancouver was founded on the traditional and unceded territories of the Squamish, Musqueam, and Tsleil-Waututh (Burrard) peoples more than 10,000 years ago.
Vancouver, even by North American standards, is a young metropolis. What it lacks in history, however, it makes up for in scenery. Vancouver is both an urban and a natural playground, surrounded by mountains and beaches. While forestry is still the city's greatest sector, Vancouver is well-known as a natural city, making tourism the city's second-largest industry. Major film production studios in Vancouver and neighboring Burnaby have transformed the region into one of North America's largest film production centers, earning it the moniker "Hollywood North."
The Best Time to Visit
There are no bad times to visit Vancouver; each season has its own set of attractions. Because Canada is such a large country, the climate and weather will vary depending on where you go!
In general, the ideal months to visit are August and September when the weather dropped down a bit but are still pleasant for outdoor activities. In addition, the summer crowds have dispersed, costs have decreased, and the foliage is beginning to change color.
Winter normally lasts from October through March, though it can sometimes extend into April. In the winter, Vancouver receives very little snow, although Montreal is frequently bitterly cold!
The months of June to August are ideal for summer and outdoor activities, whereas the months of December to March are ideal for skiing.
What You Should Know
-The city of Vancouver has 550 different sites with free WiFi. To connect, look for the #VanWifi public network.
-Vancouver is regarded as one of the world's safest cities. However, like in many large cities, keep an eye on your stuff, especially in the city's most touristy districts.
-The Canadian dollar, also known as the "loonie," is the official currency of Canada.
-English is the language of choice.
-Calling Code: +1 604
-Capital- Victoria
The Best Way to Get Around
One of the best aspects of Vancouver is the ease with which it can be navigated. Not only is the city extremely walkable and bikeable, but it also has several public transportation choices. Avoid hiring a car in this city since hotel parking is expensive, and taxis, buses, ferries, trains, and ride-sharing apps make getting about a breeze.
-Trains: The Vancouver SkyTrain is one of the city's most efficient modes of transportation. The Expo Line, the Canada Line, and the Millennium Line are the three lines available. Fares range from $1.95 to $5.75, depending on your destination.
-Buses: Vancouver has a well-developed bus system that operates from 5 a.m. to 1 a.m., with stations in all of the city's major neighborhoods and beyond. The TransLink website in Vancouver features a simple plug-and-play feature that can assist you in getting where you need to go and gives fare prices.
-Taxis: If you want to take a cab from the airport, the price will vary depending on your destination's zone. In the city, all cabs are regulated and run on meters.
-Ferry: The SeaBus, a passenger-only ferry that runs every 15 minutes during the day and every 30 minutes at night, connects downtown Vancouver with the North Shore. The cost of a SeaBus ticket is comparable to that of a SkyTrain ticket.
-Taxi: Hailing a luxury vehicle to transport you into the city in elegance is one of the most comfortable experiences.
Things to See and Do
The city of Vancouver is divided into neighborhoods in terms of topography. The Downtown Center, which is located in the heart of the city; Gastown, which is known for its historic quarter filled with cobblestone streets and trendy restaurants; Kitsilano for beachgoers; Yaletown for high-end shopping and dining; Chinatown for great eats and sights; and the West End, which leads outdoor enthusiasts to the expansive Stanley Park.
Capilano Suspension Bridge & Park
The Capilano Suspension Bridge Park rewards visitors who enjoy the thrill of heights and breathtaking vistas of the rainforest. The North Vancouver park, which was first established as a tourist attraction in 1889, continues to attract large crowds of people who come to walk the bridge and other high-level attractions.
Stanley Park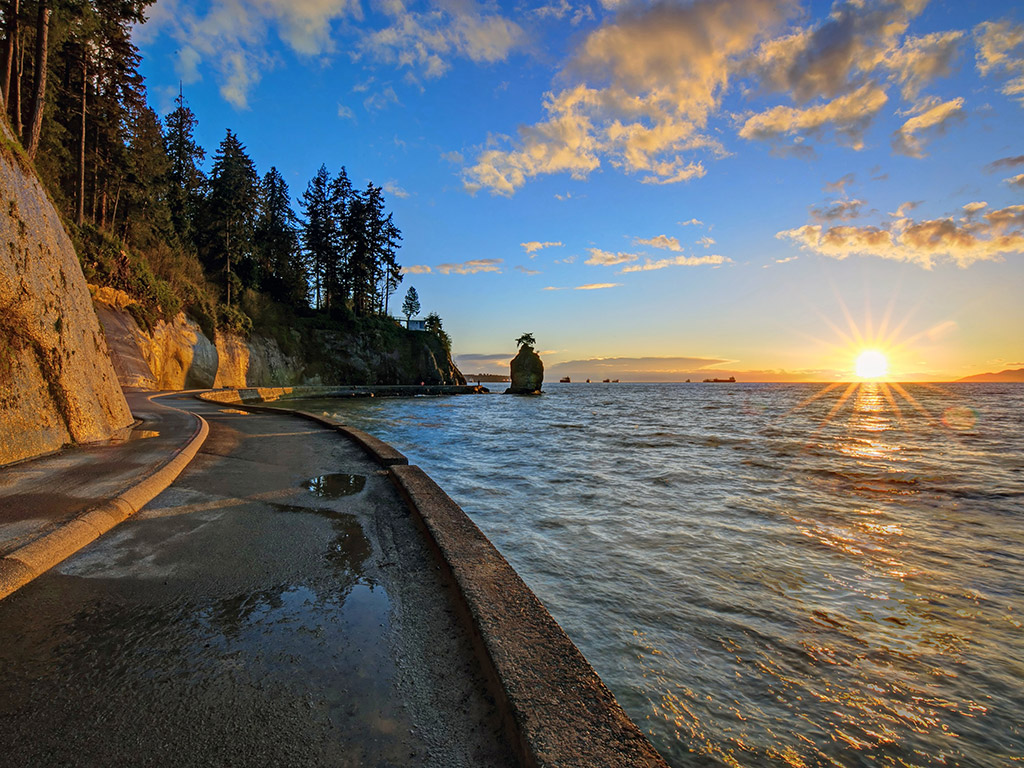 Stanley Park is a forested peninsula with towering trees. A paved seawall path surrounds the green space, making it a fantastic place to explore on foot or by bicycle. The park's gardens and plants, led by the cherry trees and closely followed by the rhododendrons, burst into a rainbow of magnificent colors in the spring. During the summer, an outdoor pool is located right on the beach. Because of its softly sloped entry, this heated 80-meter pool is a favorite destination for families.
Prince of Whales Whale Watching
The Prince of Whales cruise is a sure-fire opportunity to see some of British Columbia's spectacular marine species up close and personal. The excursions are centered on conservation, and visitors will learn amazing things about whale biology and behavior, marine conservation, and Vancouver's history as a port city along the way.
Granville Island
Granville Island, once primarily industrial, is today a flourishing center of activity with a pleasant and distinct vibe. Artists and shopkeepers have moved into refurbished warehouses alongside houseboats, galleries, theaters, and restaurants.
One of the most popular attractions on Granville Island is the Granville Island Public Market, which sells fruit and vegetables, fish, and a wide variety of other delicacies as well as ready-to-eat foods.
Mural Festival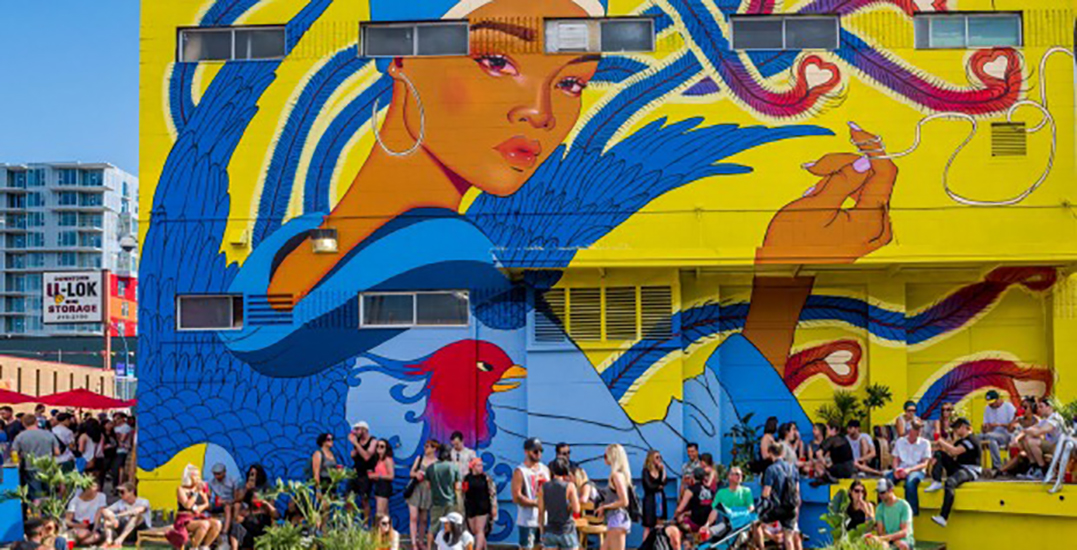 The Vancouver Mural Festival is a non-profit organization founded in 2016 with the goal of promoting the city's artistic side. Every year, murals are painted throughout the city, culminating in a multi-week celebration that encompasses 11 neighborhoods and includes art walks, live performances, and more.
Anthropology Museum
The Museum of Anthropology (MOA) in Victoria, British Columbia, has been showcasing and promoting the arts and cultures of First Nations peoples and other groups since 1947. MOA is a teaching museum with over 50,000 pieces from throughout the world, including a large collection from the Pacific Northwest.
Chan Center for the Performing Arts
This performing-arts theater is known as "The Chan" for its excellent acoustics, which attracts great international artists, many of whom normally perform in much larger venues. The remarkable 25-ton acoustic canopy over the stage is designed like the inside of a cello, and the very modern music hall has curved maple walls. The foyer is equally stunning, with floor-to-ceiling glass walls that tilt at an ideal angle.
Grouse Mountain
Grouse Mountain, often known as "the Peak of Vancouver," has been a popular tourist and local destination for more than a century, towering high behind downtown Vancouver's dazzling towers. In the summer, you can go hiking, mountain biking, ziplining through the trees, watching an uber-Canadian lumberjack performance, touring a high-tech wind turbine, and meeting big orphaned grizzly bears. Skiing, snowshoeing, sliding, ice skating, and other winter sports entice snow enthusiasts.
Kitsilano Beach
Kitsilano Beach's sandy beachfront epitomizes the laid-back, fun-loving Vancouver culture. A bustling commercial sector runs a few blocks south on West Fourth Avenue, and the neighborhood features a variety of cafés and walking trails in addition to the beach and seafront.
Vanier Park, a short walk east of Kitsilano, has wide-open grounds and houses the Vancouver Maritime Museum.
Tours by bicycle through the city
Vancouver is a bike-friendly city, and cycling is one of the greatest ways to explore everything the city has to offer. City Cycle Tours can take you through Stanley Park, Chinatown and Gastown, around the Public Market on Granville Island, and much more on a guided cycle tour. Biking the seawall, which offers views of Vancouver's gorgeous seascapes and buildings, is one of the great highlights.