Winter vacations can be costly, whether you're planning a trip to the sunny shores of the Caribbean or expecting to hit the slopes during ski season. Many places have a shoulder or low-season in the winter, and the cheaper rates make it more affordable to visit some of the more expensive destinations. Consider one of these more affordable winter holiday places around the world if you're in need of a break.
Bali
White sand beaches, lush jungles with colorful flowers, rice terraces, and undersea coral reefs in calm, turquoise waters are all images that come to mind when thinking of Bali. All of these traits are accurate. The province of Bali consists of a large island and a few smaller islands. Active travelers should head to Kuta on the island's south side, where they may enjoy a busy beach bar scene. Nusa Dua, Seminyak, and Sanur may be more appealing to families. The island offers a wide range of activities, including a variety of watersports ranging from scuba diving to paragliding. Meditation and yoga, as well as volcano excursions, rice fields, and cultural presentations, are all available.
Cozumel
If all you want to do during your winter holiday is escape to a peaceful Mexican beach, Cozumel is the place to go: Travelers flock to the area because of the turquoise ocean, excellent snorkeling, and pleasant temperatures. To save money on lodging, consider a bed-and-breakfast or a vacation rental.
Cozumel's beaches are free all year, allowing you to spend entire days in the sun for next to nothing. The world's second-largest coral reef system is found in the Arrecifes de Cozumel National Park, making it perfect for low-cost diving.
Orange County
Surf towns, seaside hotels, fan-favorite amusement parks, and mild winter weather make California's Orange County the ideal destination for visitors looking to avoid the harsh winter months. While it will be too cold for a swim, you may still enjoy the beach beauty, visit Disneyland, and tour adjacent places like Huntington Beach and Dana Point (crowds should be relatively low during January and February, excluding holiday weekends).
Lithuania
If you enjoy snow and ice, make sure you have plenty of layers on hand. Vilnius, Lithuania's capital, is ideal for those who enjoy the adrenaline rush of skiing or snowboarding down a slope. Check out Liepkalnis, Vilnius' top snow sports destination.
Skating on Lake Galve, hot air ballooning, visiting the festive markets, and warming up in a steam bath before taking a quick dip in a nearby frozen lake are all incredibly cool activities to do in Lithuania during the winter.
Gatlinburg
Wintertime highs in Gatlinburg, Tennessee are in the mid 40s and low 50s, allowing you to see the town's most popular destination, the Great Smoky Mountains National Park. Hike a part of the famous Appalachian Trail to Charlies Bunion, an outcropping with beautiful mountain panoramas, or travel the Rainbow Falls Trail for a chance to witness the path's eponymous falls frozen over after entering the free national park. Return to town to try local moonshine at Sugarlands Distilling Company or Ole Smoky Tennessee Moonshine for a modest price when you need to warm up.
Banff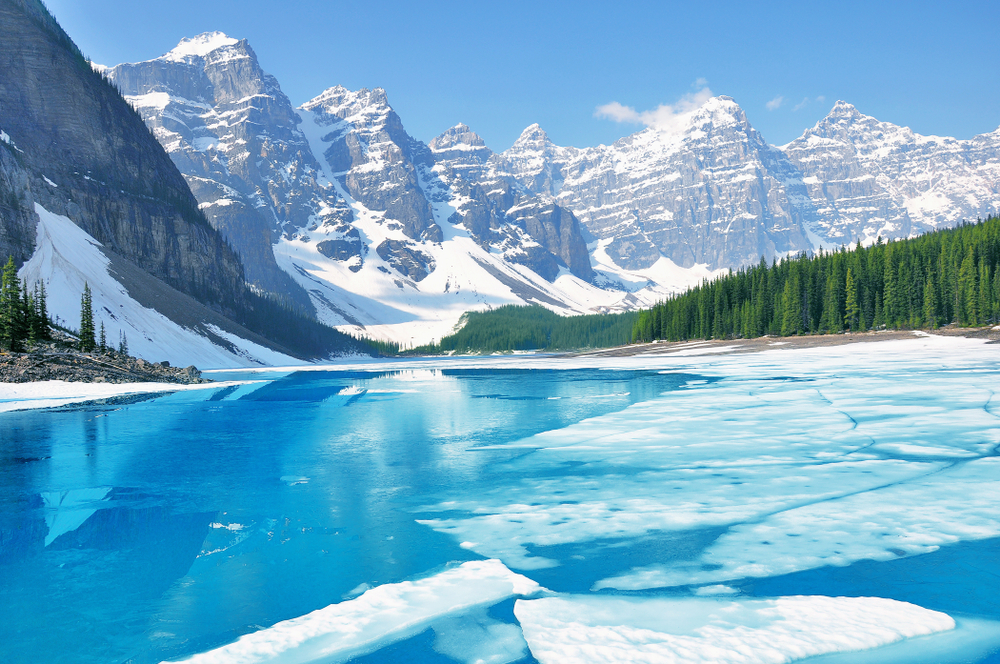 Banff is a small town in Alberta, Canada, set amid the gorgeous Canadian Rocky Mountains. With plentiful species, stunning snowy peaks, and glacier-fed lakes, the Rockies have their own magnificence, and there are many ways to appreciate them. Ice skating, skiing, snowboarding, tobogganing, and snowshoeing are all popular winter activities. Camping, biking, fishing, kayaking, swimming, and other activities are available during the summer. Touring the lake, riding the Banff Gondola, and bathing in hot springs are all must-dos for visitors. There are art galleries and museums begging to be visited, as well as historic locations begging to be investigated. Winter activities include the Mountain Madness Relay Race, SnowDays winter festival, and A Taste for Adventure.
Puerto Rico
You will be able to relax and unwind on a tropical, exotic island. There are numerous reasons to visit here, from a beach that glows in the dark, the pink sands of Isla Verde, to wonderful cuisine, salsa dancing the night away, and waking up with incredible Puerto Rican coffee. There are also several tiny independent hotels that are relatively affordable, such as the Villa Montana Beach Resort, a full-service seaside getaway just a few miles from the airport.
Napa valleys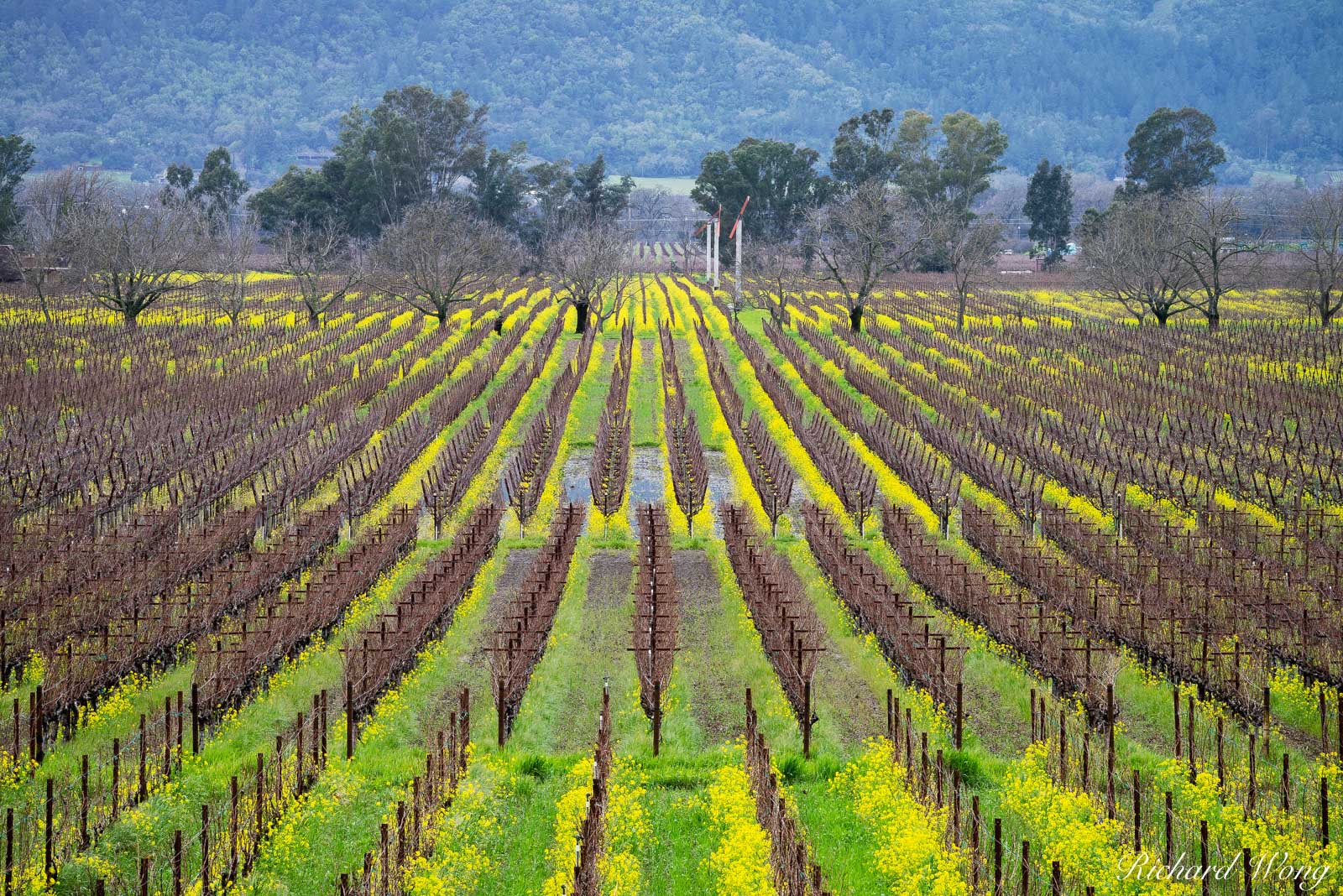 After the grapes have been picked and the new wines have been safely tucked away to mature in cellars and caves, a calmer pace of life settles over the Napa and Sonoma valleys. Winter is known as "Cabernet Season" because the cooler weather encourages people to eat healthier foods and drink more robust red wines. The various beauties of both valleys can still be enjoyed during this milder time of year, from wine tasting to relaxing in thermal pools. Not only will you be able to enjoy a more intimate experience—one with fewer tour buses to contend with and more space to linger over a sample flight at a local winery—but you'll also be able to do it for less money.
Santa Fe
When you visit the artsy city of Santa Fe for your family's winter vacation, you can get plenty of vitamin D thanks to the city's 300 days of sunshine every year. But make no mistake about it: Sante Fe boasts a four-season environment, including a small dusting of snow on occasion! Ski Santa Fe, located 20 kilometers from downtown, offers low-cost lift tickets and ski lessons. Several notable museums and historic sites can also be found in Santa Fe. Children under the age of 16 are admitted free to many museums, including the Georgia O'Keeffe Museum, the Museum of International Folk Art, and the Palace of the Governors at the New Mexico History Museum.
Lake Tahoe
Lake Tahoe is the country's second-deepest lake, located in the Sierra Nevada mountain range. It is well-known for its stunning scenery and panoramic mountain vistas. Hiking in the adjacent woods and sunbathing on the nearby beaches are both fantastic. For stunning vistas and a day spent outdoors, go skiing at Palisades Tahoe or hiking around Emerald Bay State Park. The Rubicon Trail is another popular hike that you might want to try. Sports fans can go parasailing, boating, paddle boarding, skiing, or kayaking. The Tallac Historic Site, as well as the Donner Memorial State Park and Emigrant Trail Museum, are both good venues to learn about the area's history.