Finland, formally the Republic of Finland, is a Nordic country in Northern Europe that is a member of the European Union. It is bordered by Sweden, Russia, and Norway. Helsinki is Finland's capital and largest city, and it is part of a broader metropolitan region that includes Espoo, Kauniainen, and Vantaa. Finland is officially multilingual, with official languages being Finnish and Swedish.
Finland may be a small country, but if you take the time to explore, you'll find hundreds of hidden gems crammed into this tiny country. It's a fantastic spot to visit. Take in the fresh air of Finland while admiring its numerous beautiful landscapes sprinkled with languid lakes and magical forests. Because Finland is so small, you can easily get around and fit a lot of activities and tours into your visit.
How to go about
-Domestic flights are available across Finland, and are notably popular for linking Helsinki and Lapland.
-Trains are also used across vast distances in the country, and highways are well-maintained, making renting a car and traveling around the country extremely simple.
-There is usually a strong bus service between smaller regional locations – even in Lapland, for example and buses are prevalent as a mode of public transportation within cities.
-You can use Uber to get around Helsinki, although it's worth noting that the city center is fairly compact and easy to navigate on foot.
Safety
While being the 17th safest country in the world (according to Globe Atlas) may not seem amazing, it is put into perspective when you remember that there are 195 countries in the world. What is undeniably astonishing, though, is that Helsinki is the world's second-safest city according to statistics! Because of its low violent crime rate, female tourists can feel especially safe in Finland. Because of the extended daylight hours in the summer, going alone at night is not fraught with the dangers that can be found in other nations.
Although Finns have a reputation for being a little cold and distant, they are nonetheless very cordial to visitors. Conversations with strangers are especially popular among the older population. In Finland, English is widely spoken. Anyone who needs help translating something will always be able to find a helpful local.
Watch the Northern Lights
In Finland, the greatest site to see the Northern Lights is in Lapland, as close to the Arctic Circle as feasible. National parks like Pallas-Yllästunturi, Lemmenjoki, and Urho-Kekkonen are perfect, with organized tours taking you deep into secluded, forested sections where light pollution is minimal and observation spots are limited. The lakes of Lapland are also fantastic places to see the Northern Lights, with Lake Torasjarvi in the west and Lake Inari in the extreme north (particularly the settlement of Nellim) offering fantastic lakeside viewing platforms. Finally, Luosto, in Pyhä-Luosto National Park, is one of central Lapland's best sites for wildlife observations; this relatively pristine and secluded region is within a 90-minute drive from Rovaniemi airport.
Touring of city
Touring Finland's cities is a fantastic chance to learn more about the country's unique history. Turku, on Finland's southwest coast, is a fine example of a historic city. Turku, Finland's capital during Swedish control (which lasted from the Middle Ages to 1809), features an attractive Aboa Vetus Museum and a castle full of ancient architecture and antiquities from a bygone era.
Helsinki, which remained Finland's capital after Russia took control of the country, is home to several historical landmarks such as the Suomenlinna Fortress, the National Museum, and the Helsinki Cathedral.
Sauna
Sauna is an important component of our culture. Almost every detached property has a sauna, and many families make it a Saturday habit to spend a sauna night.
Finns are not very conservative when it comes to nudity in general, yet customs vary. Of course, you are naked in the sauna if you are with your family or spouse. If you're among pals, some of them may be naked, while others may be wearing a bathing suit. There are usually separate saunas for females and gents in public saunas or swimming pools, although there are sometimes mixed saunas (where you would wear a bathing suit). But, whether it's in your Airbnb, your hotel, or a public sauna, you must try a Finnish sauna at least once while in Finland!
National parks
Finland has 39 national parks, all of which allow tourists to engage in a variety of fun and exciting outdoor activities, including cycling, hiking, wandering, and camping. With magnificent panoramas, numerous opportunities to see fantastic animals, and a plethora of adventure vacation packages to choose from, no trip to Finland is complete without a stop at one of the country's many national parks.
Architectural tour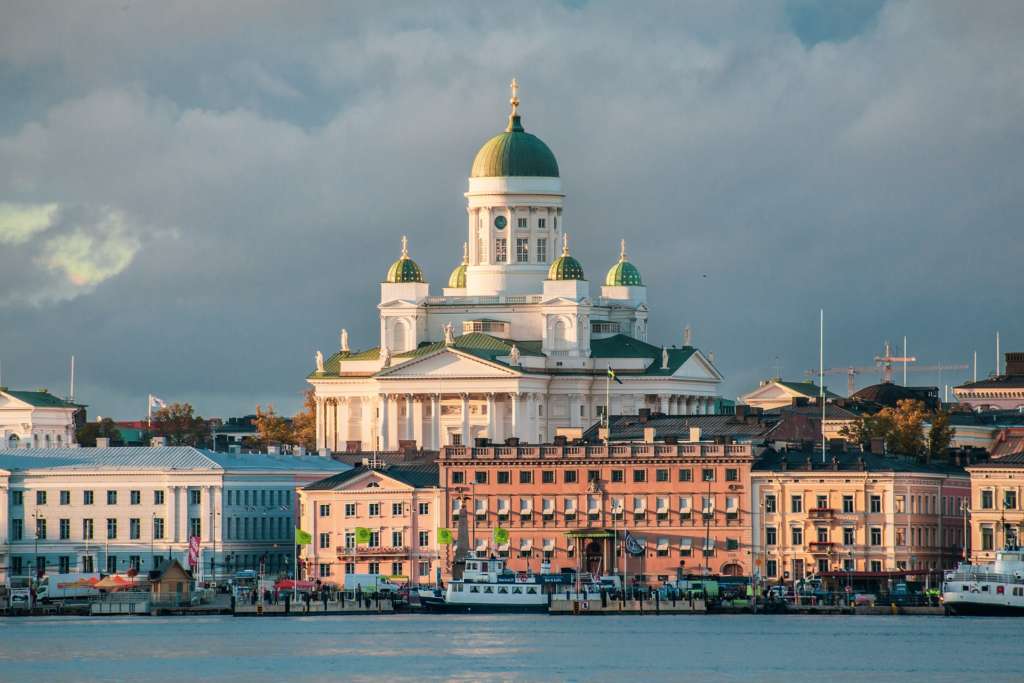 The architecture of Finland ranges from historic timber constructions dating back to the Swedish era to contemporary designs like the Museum of Contemporary Art. Art from movements such as art nouveau, Nordic classicism, gothic revival, and minimalism may be found all around the country. Make sure to visit the Architecture Museum in Helsinki to learn more about the country's architectural history.
Hike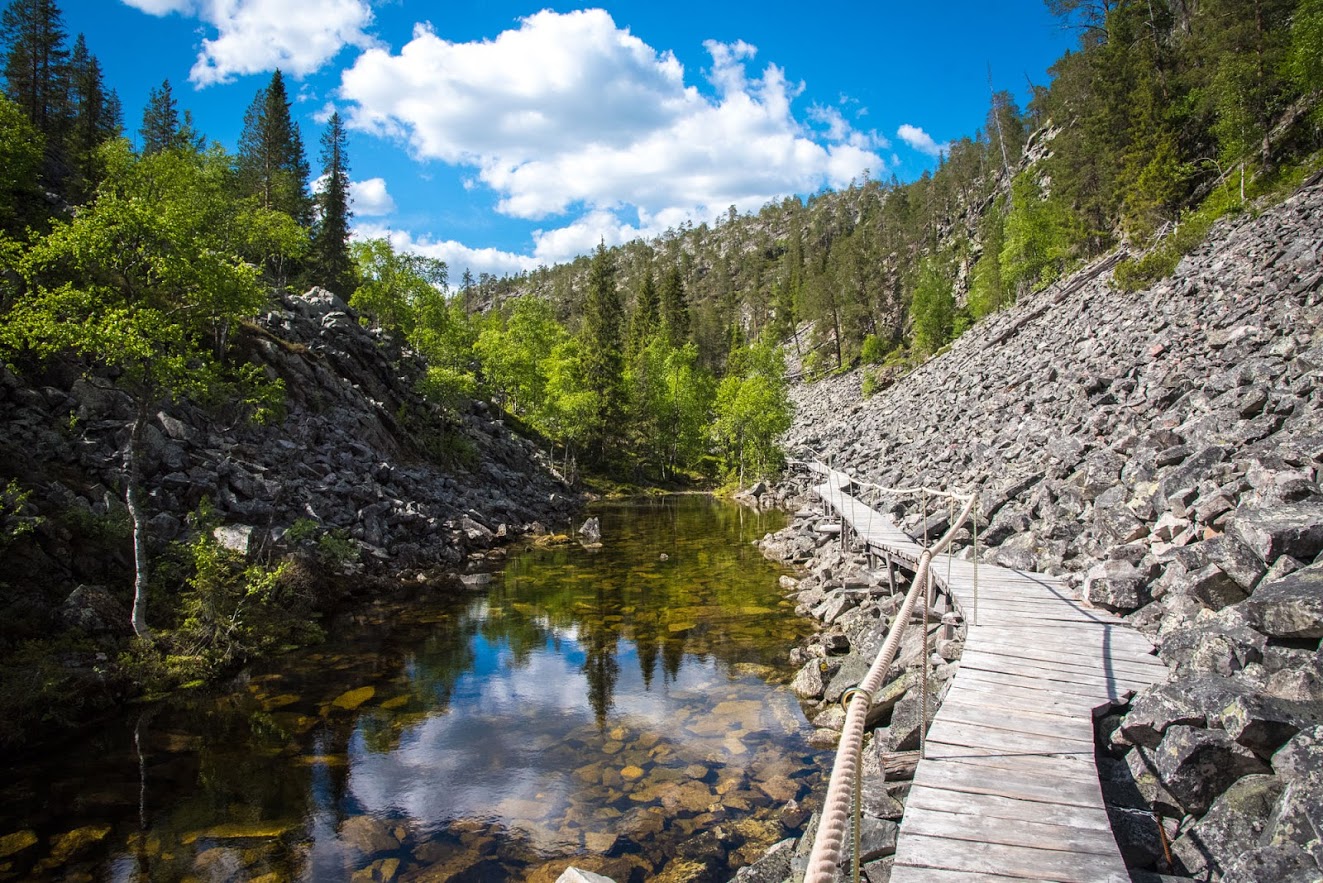 The scenery alone is enough motivation to travel to Finland. After all, they've been influencing musicians and songwriters for a long time. There is enough variety to keep you surprised for a long time, including the flat plains of the south, the mountains of Koli National Park, and the snow-covered tundra of Lapland. If you really want to soak it all in, rent a car or a camper van and go on a road trip around the nation to take in the sights.
Lakes
Finland has thousands of lakes, many of which provide excellent chances for water-related activities such as fishing and boating. There are also picture-perfect rustic lakeside homes in the depths of the countryside where you can stay. It's the ideal time to reconnect with nature and get away from the stresses of contemporary life. Many of these locations also have easy access to popular ski resorts.
When the ice on Finland's lakes melts in the summer, the country's enormous network of lakes opens up for leisurely excursions, fishing, and wild swimming in some of the world's cleanest and purest waters.
Food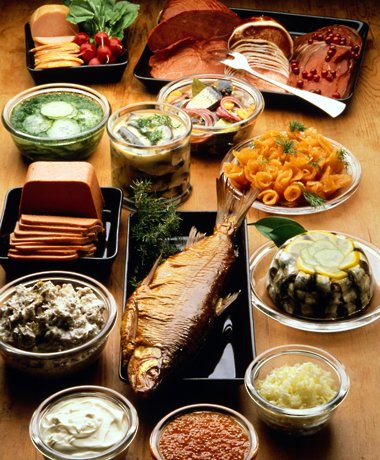 It's maybe unsurprising that the Finns enjoy both reindeer and salmon being an Arctic country with many rivers and access to the sea. In the winter, both are popular in soup form, and both may be grilled on a grill in the summer and winter. (Vegetarians and vegans need not be concerned; vegetarian, vegan, and gluten-free meals are widely available in Finland.)
Savory breakfast options include cheese, eggs, ham, and rye bread, as well as salty porridge. A tasty pastry and a cup of coffee are also favorites among Finns! If you're looking for something different, Finland also has a lot of international food.