The natural landscape of the United States is diverse. Hills and forests can be found in some parts of the country, while beaches and rugged terrain can be found in others. These communities, all of which are located in or near the Rocky Mountains, are among the most picturesque in the United States.
There's something quite magical about venturing into the outdoors and visiting some of America's most stunning mountain ranges. Nothing beats soaking up the sun, inhaling the cool mountain air, gazing at alpine lakes, and taking in breathtaking vistas of mountain silhouettes.
The Rocky Mountains, which stretch from British Columbia in Canada to New Mexico in the southwest of the United States, are absolutely breathtaking. This lovely section of the United States is currently defined by the magnificent mountains that dot the landscape. Many beautiful lakes, rivers, woods, and desert scenery may be found across the country's numerous national parks. Because the majority of the Rocky Mountain States are made up of wild, rough, and unforgiving landscapes, they are infrequently populated, making them ideal for a variety of amazing outdoor activities.
Montana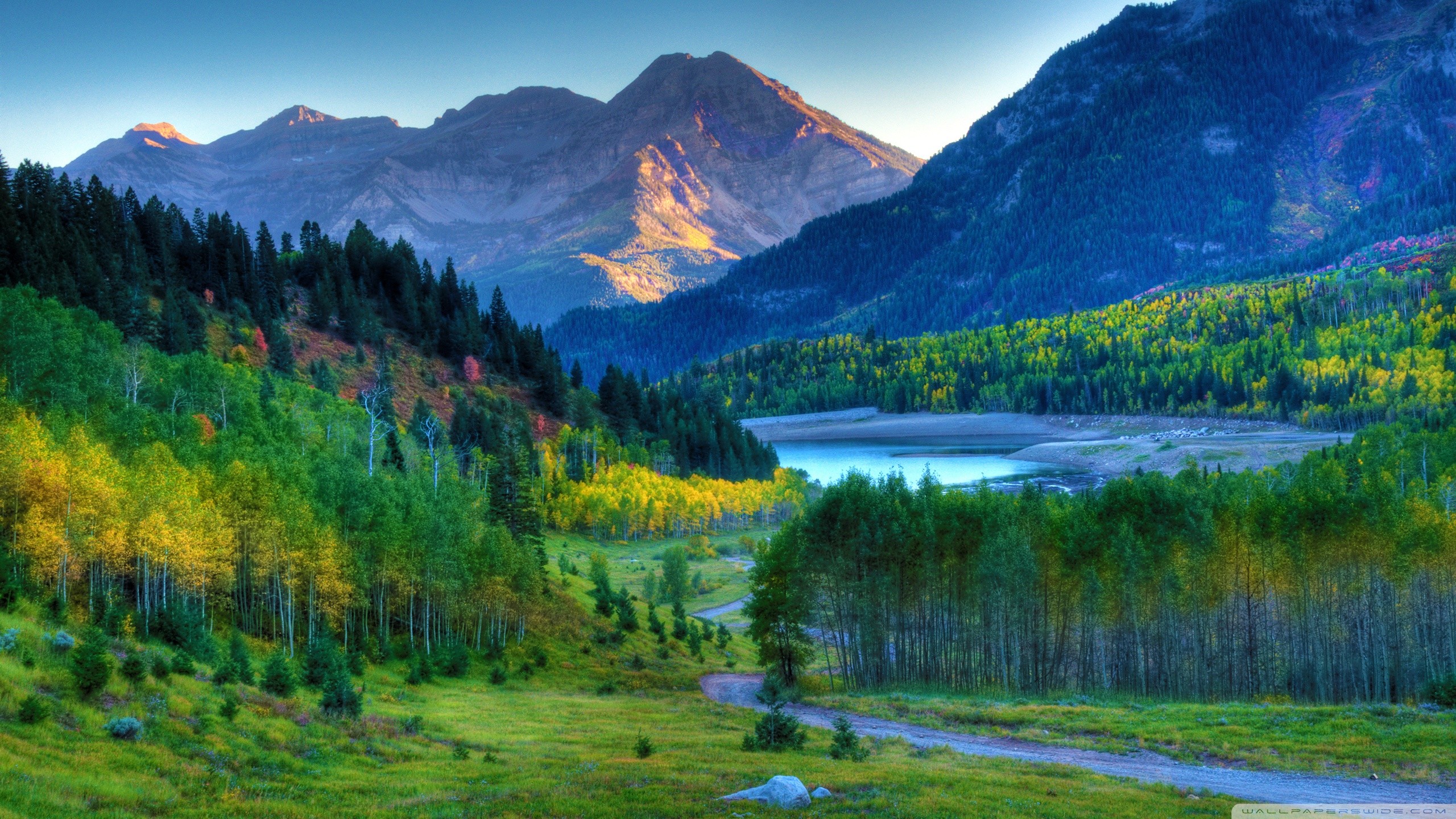 Montana, located in the northwestern United States, is properly known as "Big Sky Country." In the east of the state, the interminable low-lying plains, prairies, and meadows actually do have wide-open skies above them. It's a very different scenario in the west, where the Rocky Mountains surge spectacularly in front of you. Montana, one of the country's largest states, is steeped in a breathtaking landscape. The beautiful Glacier National Park, which has many lakes, valleys, and glaciers for you to discover among the Rockies, is one of its primary attractions.
The Badlands of the Upper Missouri River Breaks National Monument is also worth seeing for its beautiful rock formations, and Yellowstone National Park is another of the state's most popular natural attractions.
Despite the lack of significant cities, there are still nice spots to visit. Billings and Missoula are in lovely surroundings with mountains nearby, and the Little Bighorn Battlefield National Monument provides a fascinating glimpse into America's past, with reenactments of the epic fight taking place on a regular basis.
Colorado
With a moniker like "Colorful Colorado," it's no surprise that the state is home to a diverse range of landscapes for you to explore. The glittering waters of the Colorado River snake through the snow-capped Rocky Mountains, rusty red gorges, and a patchwork of farms and rural settlements.
Colorado is a state that is full of contrasts. Its intriguing towns and cities reflect a diverse spectrum of perspectives and beliefs. Boulder and Fort Collins, progressive college towns, feel a world away from Denver, the bustling state capital, and the ski resort towns of Aspen, Breckenridge, and Vail.
While all of these places are worth visiting for their historical sites, cultural landmarks, and enjoyable outdoor activities, the scenic city of Colorado Springs should not be overlooked; it is situated in a beautiful location with many wonderful natural attractions close by.
The state's exceptional diversity in terms of landscapes and settlements also extends to the abundance of fantastic things to see and do. The Rocky Mountains, with their beautiful scenery and superb hiking, climbing, and skiing, are one of the area's key draws. The amazing wine area of Colorado, with all of its delightful vineyards and wineries, is also well worth a visit.
Additionally, Great Sand Dunes National Park offers some spectacular scenery, while history buffs will want to visit Mesa Verde National Park to witness the ancient Ancestral Puebloan ruins.
Idaho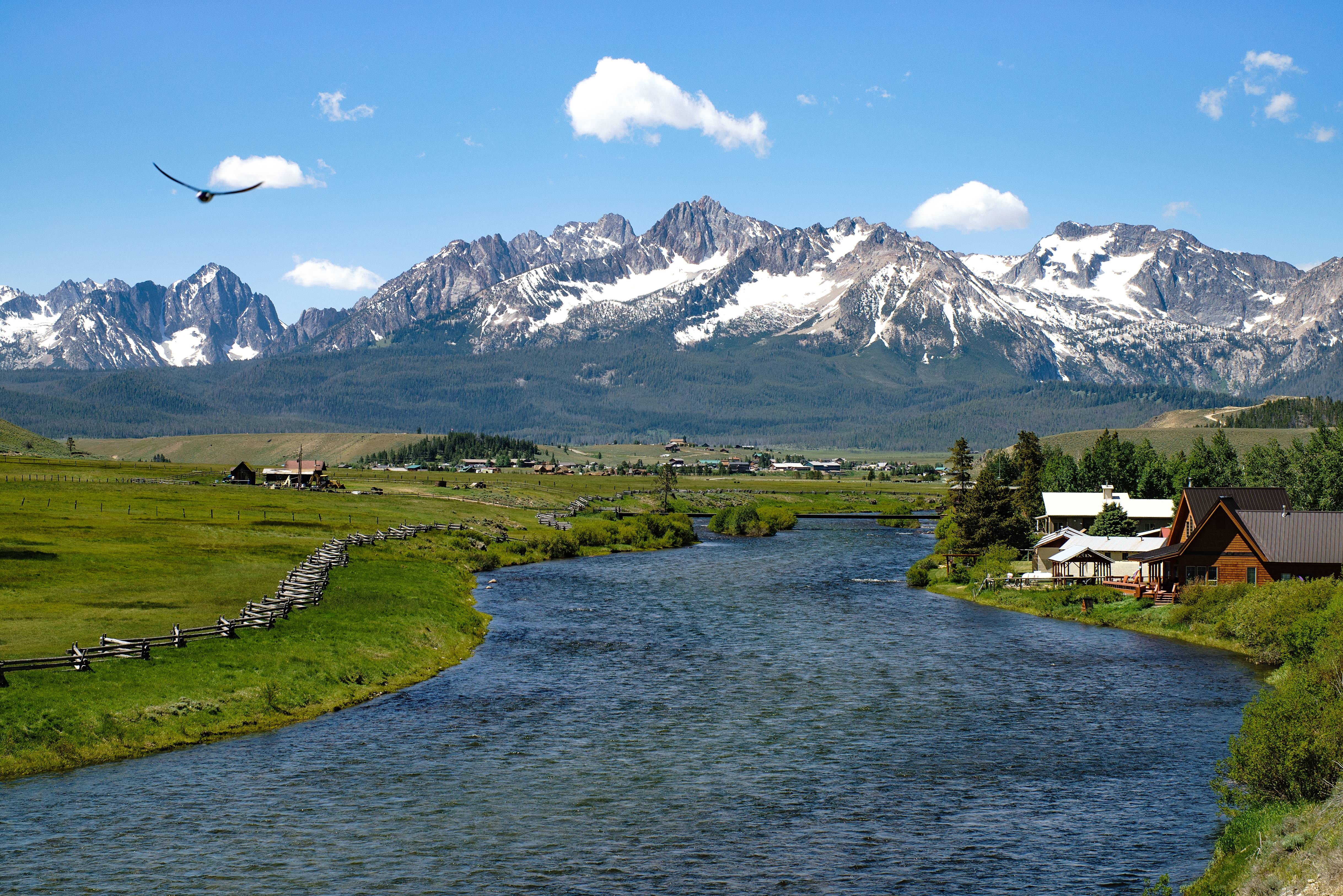 Idaho, a mountainous state with a diverse spectrum of wild and harsh scenery, is a wonderful destination to visit. Along with barren desert environments and, of course, the spectacular Rocky Mountains themselves, there are several lakes, woods, and rivers.
Idaho is a nature lover's paradise, with so much breathtaking landscape. The volcanic landscapes of Craters of the Moon National Monument and City of Rocks National Reserve both draw a lot of hikers and climbers and are among its most magnificent natural sites.
Yellowstone National Park is without a doubt the highlight, as it is not only the world's oldest national park but also one of the most visited in the United States. It is partially located in both Montana and Wyoming and is home to numerous awe-inspiring geysers, hot springs, and wildlife; among its many must-see views are Yellowstone Lake and Old Faithful.
While many visitors come to Idaho for its stunning scenery, the state also offers some fantastic cities to visit. Boise, the state capital and largest city, has several fascinating historical sights and dynamic downtown, while Sandpoint and Sun Valley are excellent skiing destinations.
Custer Ghost Town and the Lewis and Clark National Historic Trail are both worth visiting for their historical significance. In addition, the state's stunning terrain is ideal for a variety of outdoor sports, including skiing, snowboarding, and snowmobiling in the winter and mountain biking, boating, and whitewater rafting in the summer.
New Mexico
New Mexico is a magnificent section of the country to explore, with awe-inspiring desert landscapes, as well as the Rocky Mountains and the Great Plains.
While the majority of the state is made up of bleak, arid landscapes, incredible natural vistas break up the monotony. The Rio Grande, for example, cuts the state in half, while Chaco Culture National Historical Park and Bandelier National Monument both have some spectacular canyons, as well as a number of noteworthy Ancestral Puebloan ruins.
With its various towns and cities displaying American, Mexican, Native American, and Spanish influences, New Mexico has a variety of intriguing historical sites and cultural landmarks; Sante Fe and Albuquerque are particularly worth seeing.
New Mexico is sometimes grouped with the Rocky Mountain states, despite the fact that it is often considered part of the Southwest region of the United States; the spectacular mountain range stretches into the country's northern area, offering superb hiking, rock climbing, and camping options to both locals and visitors.
Wyoming
Wyoming is a delightfully wild and pristine location, with wide-open plains and desert contrasting well with the towering Rocky Mountains as the least inhabited state in the US.
Wyoming's nickname, "the Cowboy State," is well-deserved, because of its untouched nature, vast vistas, and awe-inspiring landscapes. Exploring its spectacular vistas on horseback, camping under the stars, or living on a ranch is a once-in-a-lifetime opportunity. While Yellowstone National Park, with its huge array of natural beauties, receives the most people, both Bighorn Canyon National Recreation Area and Grand Teton National Park are well worth a visit, with hiking, climbing, and skiing all available.
Buffalo is worth visiting for its gorgeous old historic buildings, and Casper has a number of excellent museums and art galleries. Wyoming's real lure, though, is the breathtaking natural beauty that surrounds you. For gorgeous locations and proximity to magnificent natural sites, Cody, Green River, and Jackson are three of the best towns to stay in.
Utah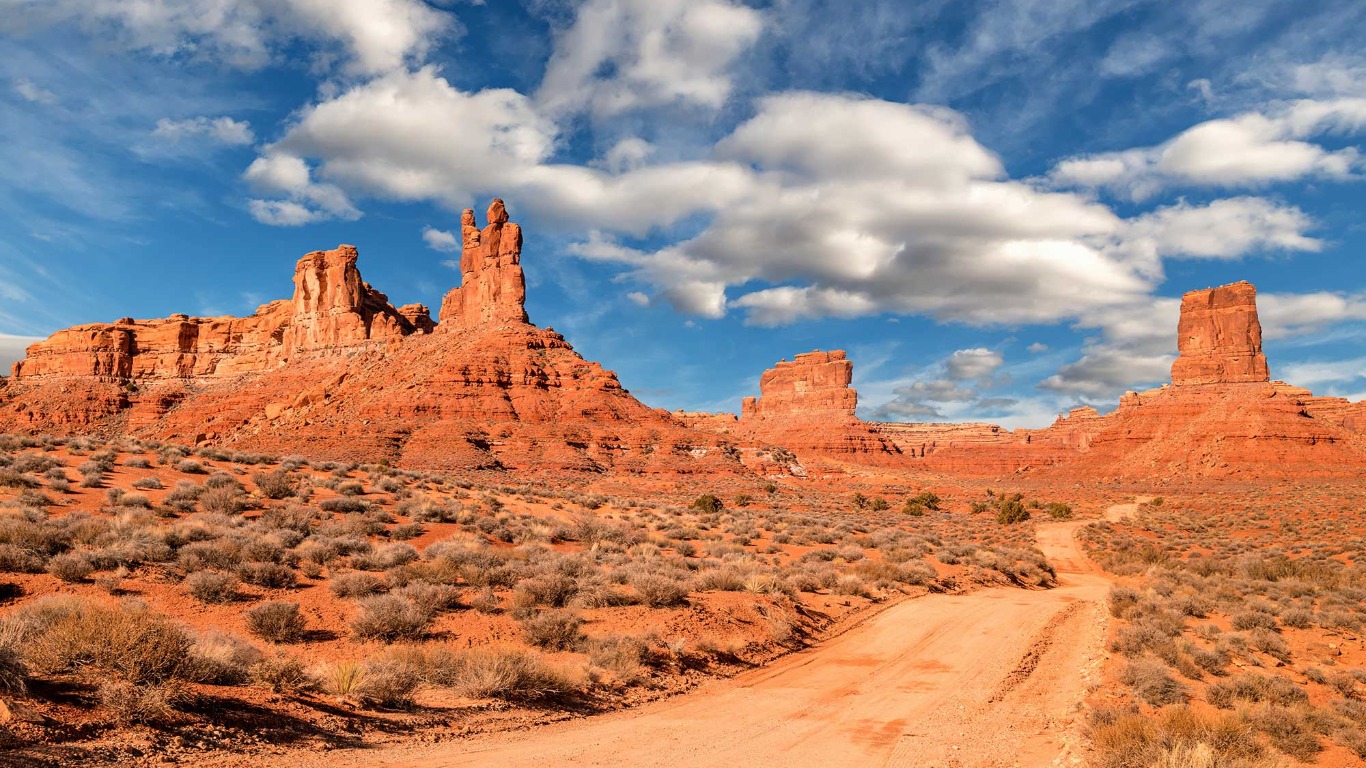 Utah is another state that is frequently lumped in with the other Southwest states since it has a portion of the Rocky Mountains. The amazing national parks of Arches, Bryce Canyon, and Canyonlands, as well as Capitol Reef and Zion, are just a few of its fantastic natural features.
Utah is, without a doubt, a breathtakingly lovely place to visit. You'll find breathtaking views and epic landscapes everywhere you go, with every form of outdoor activity imaginable. Boating, hiking, and camping are all popular activities in the Glen Canyon National Recreation Area, while skiing and snowboarding are available in the ski resorts of Ogden, Park City, and Provo.
Utah's cities and towns are mostly used as entrances to the stunning scenery that surrounds them, thanks to the state's exceptional collection of national parks and natural monuments. If you wish to explore the surrounding scenery, both Cedar City and Moab are excellent starting points.
The primary city of interest here is Salt Lake City, which is home to the Mormon church's headquarters as well as other historical and cultural monuments, with the Rocky Mountains providing a stunning backdrop.