Miami is a fantastic destination for families, couples, and groups of friends. There's nothing wrong with Miami, from the stunning crystal blue beaches to the cutting-edge fashion and breathtaking national parks. Miami has a reputation for being an exorbitantly priced city. Yes, it caters to the wealthy and well-known. But if high-end luxury isn't your thing, there is a way to experience all the fun and sun you desire without breaking the bank. Here are 10 tips to save money while having the best time of your life in Miami.
Visit Miami during the off-season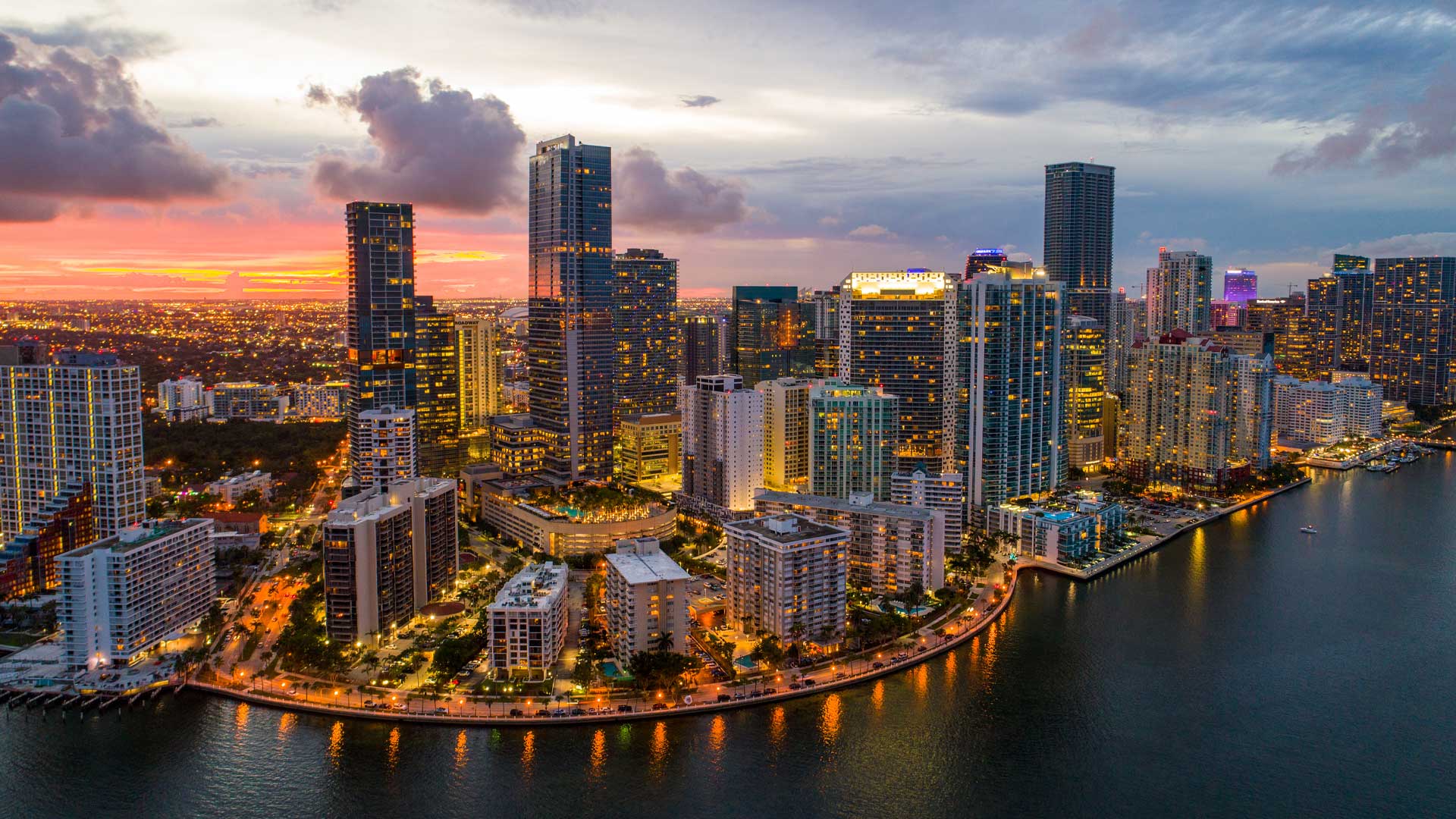 The first suggestion for saving money on your trip to Miami is the most basic, but it is also the most effective: avoid travelling during peak season. At the middle and the end of the year, everything is substantially more expensive in Miami. If you visit during the low season, which is the least congested time of year, you will save money on practically everything and avoid long lines and crowds. In particular, avoid the months of July, December, and January. Also included are the weeks of American Spring Break (often in March, but this varies year to year) and the Easter holiday in April. You will pay less for everything during these months.
Take a flight to Fort Lauderdale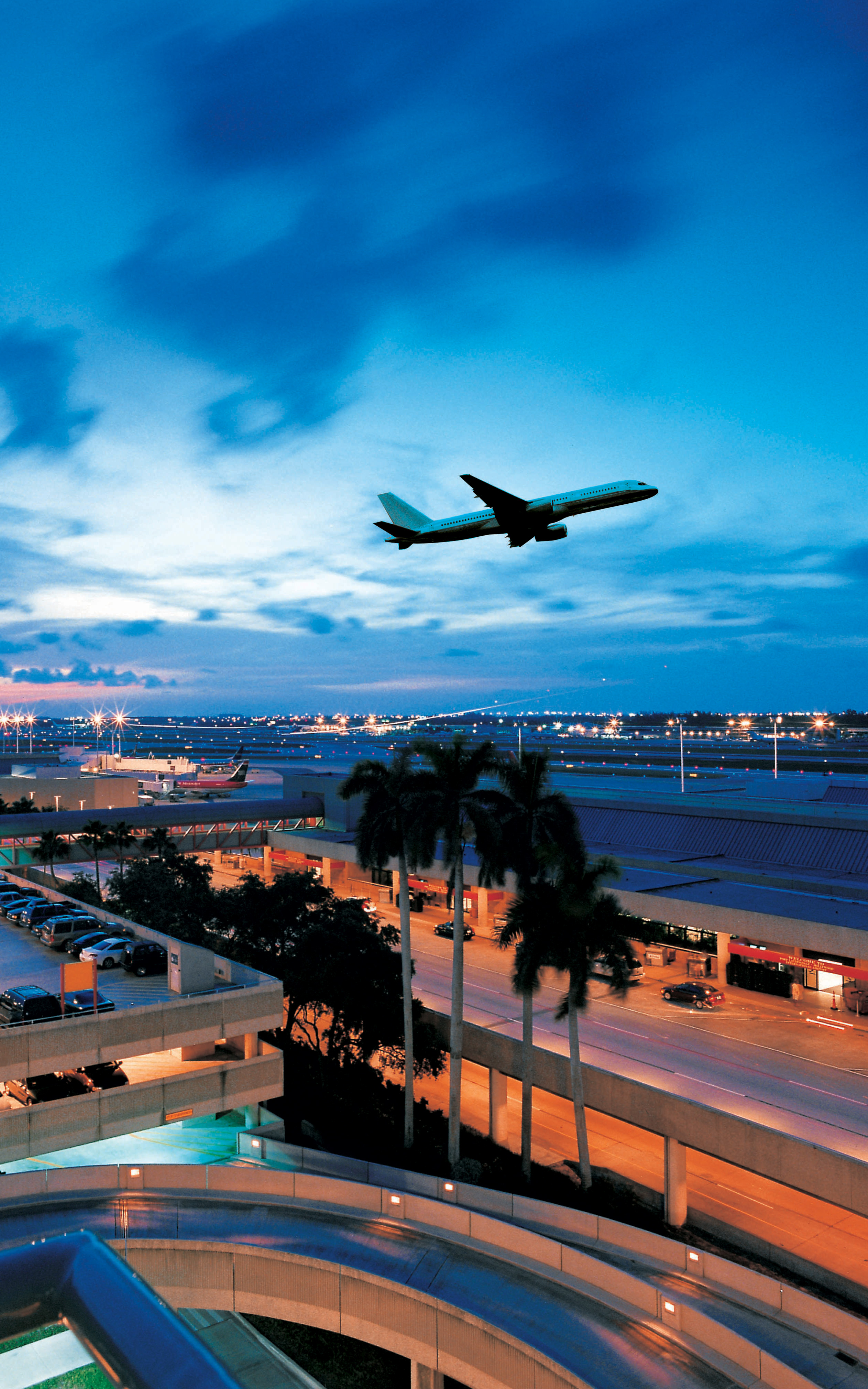 Many tourists to Miami fly into Fort Lauderdale-Hollywood International Airport (FLL), which is located about an hour north of Miami International Airport. It's possible that it's easier to navigate because it's less crowded and smaller, or that flights to FLL are less expensive. Many airlines, including Spirit Airlines, Allegiant Air, JetBlue Airways, and Southwest Airlines, have hubs in Fort Lauderdale and only fly there, making it a much more cost-effective option for travellers.
Rent a citi-bike
Miami is a very walkable city with many beautiful areas to discover, but renting a bike will allow you to go even further. Renting a Citi Bike is the way to go if you want to travel longer distances while saving money.
Citi Bike is a bike-sharing and rental system that provides residents and visitors to Miami with a fun way to move around. Bikes can be picked up or dropped off at docking stations located throughout Miami and are available 24 hours a day, 365 days a year. You can choose between a bike-share membership or hourly rentals, depending on the length of your visit.
Stay on a Budget in Miami
When looking for low-cost lodging, the first thing to consider is what to expect. A tidy room with ordinary facilities is what you can expect. Allow any additional features to be a pleasant surprise. AirBnB is a good place to start. Bed and breakfast is abbreviated as BnB. This online marketplace/website allows hosts to rent out their rooms or complete house. You're basically renting out someone's space. You get the most bangs for your buck with AirBnB.
Visit Miami's beaches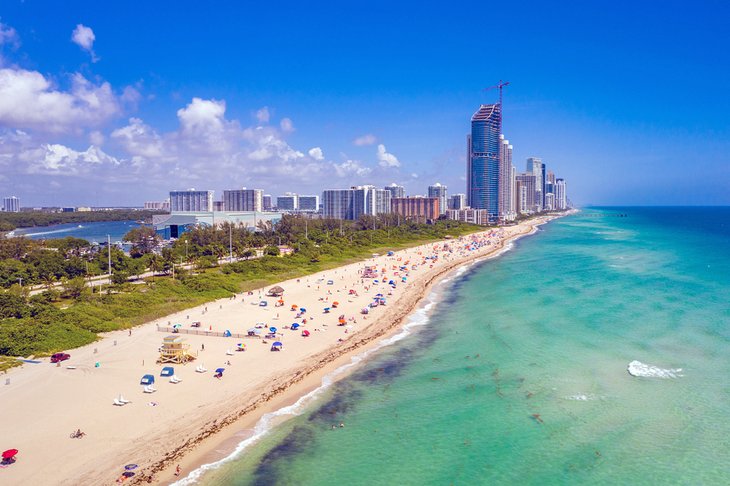 Miami is famed for its coastline beauty and is one of the top beach vacation destinations in the world. All of Miami's beaches are free to the public, so you won't have to pay to visit them. There are beaches to suit almost everyone.
Some beaches are secluded and quiet, making them ideal for families, while others are known for their picturesque palm trees, lively beachfront bars and clubs, or strong surf for water sports. Lummus Park Beach is a postcard-perfect beach with grassy spaces and a boardwalk, and Haulover Beach, a gorgeous beach with picnic places, nightlife, and a 'clothing optional' area for the bold, are two of the best choices.
Food Trucks
At a local food truck roundup, have a taste of the greatest tacos, giant burgers, Mediterranean street cuisine, and desserts from Miami's top chefs. For a good time and a low-cost supper, go to the Wheelin' Dealin' food truck event at Miami's Magic City Casino on the third Saturday of every month, or the food truck and music fair at the city of Miami Beach on the fourth Wednesday of every month.
If at all possible, avoid weekends
Another way to save money on a hotel, as well as most other things, is to travel during the week. Everything will be quieter, the offerings will be more diverse, and accommodation rates will be far lower. Of course, the downside is that everything will be quieter, which isn't ideal if you're here to party! It's also likely that you'll be here for a week or longer, in which case avoiding the weekend will be impossible. A mid-week trip can be a terrific choice if you just want to take a look around, see the city, and relax on the beach!
Cultural Fridays
Cultural Fridays, or Viernes Culturales, are a great opportunity to get a taste of Miami culture on the cheap. In the heart of Little Havana, the free festival showcases exciting musical performances, artwork from local artists and artisans, and other cultural events.
During the festival, you can browse the many fine art galleries along the street, have a bite to eat at a local eatery, or simply stroll around and take in the sights. Spending a few hours at Viernes Culturales is the best way to get away from the tourist traps and immerse yourself in the local culture.
Window shopping
Of course, if you buy something, shopping is not a free pastime, but there is no compulsion to do anything other than browse. With so many designer outlets and high-end stores in the neighbourhood, window shopping in Miami is a serious business. Head to Lincoln Road and Brickell City Center. You can also visit the Bayside Marketplace, The Shops at Midtown Miami, and Fifth and Alton.
And the Dolphin Mall, Miami's top bargain mall, is a great place to go if you want to spend but spend sensibly. You can get your favourite designer labels for a fraction of the price at this location. The selection will be restricted, and not all places will provide the best prices, but BIG brands can sometimes give a big discount.
Gratis outdoor films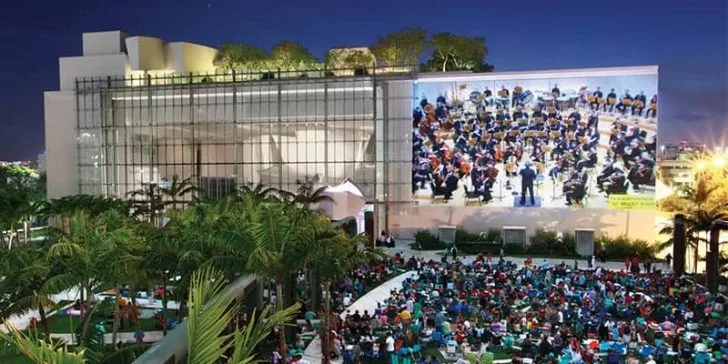 Many of Miami's hottest locations host free or low-cost outdoor cinema screenings. Bring a blanket or chairs and watch classics for all ages, including animated flicks like Aladdin and How to Train Your Dragon, while relaxing beneath the stars. Refreshments, such as drinks and snacks, are available at the locations, and some even allow you to bring your own.
Seeing classic film screenings in sites like Founders Park and McBride Plaza is sure to entertain, whether you're seeking a cheap or free night out with the kids or just some time to enjoy the warmth of Florida in the evening. Check out the schedule to discover which films pique your interest.