San Antonio, formally the City of San Antonio, is the United States' seventh-most populated city. San Antonio has many notable historic monuments, making it a terrific location for sightseeing. Whether you're looking for gorgeous day trips, adrenaline-pumping tours, or family-friendly events, there's plenty to do outdoors. Take notice of these 15 must-do activities, which are popular among both residents and visitors.
San Antonio's Botanical Gardens
The Botanical Gardens in San Antonio are one of the city's most beautiful attractions. This incredible 33-acre facility features plants from the desert to the equatorial rainforest, some of which are housed in isolated, climate-controlled glass enclosures surrounded by a sunken courtyard and a tropical lagoon filled with aquatic plants. Epiphytic plants, desert cacti and succulents, equatorial tropicals, palms and cycads, tropical fruits, ferns and aroids, and insectivores are among the specialty collections. There is a children's garden, a Japanese garden, and even a garden for the blind at the Gardens, which attempt to connect people to the plant world via experience, education, and study.
The Pearl District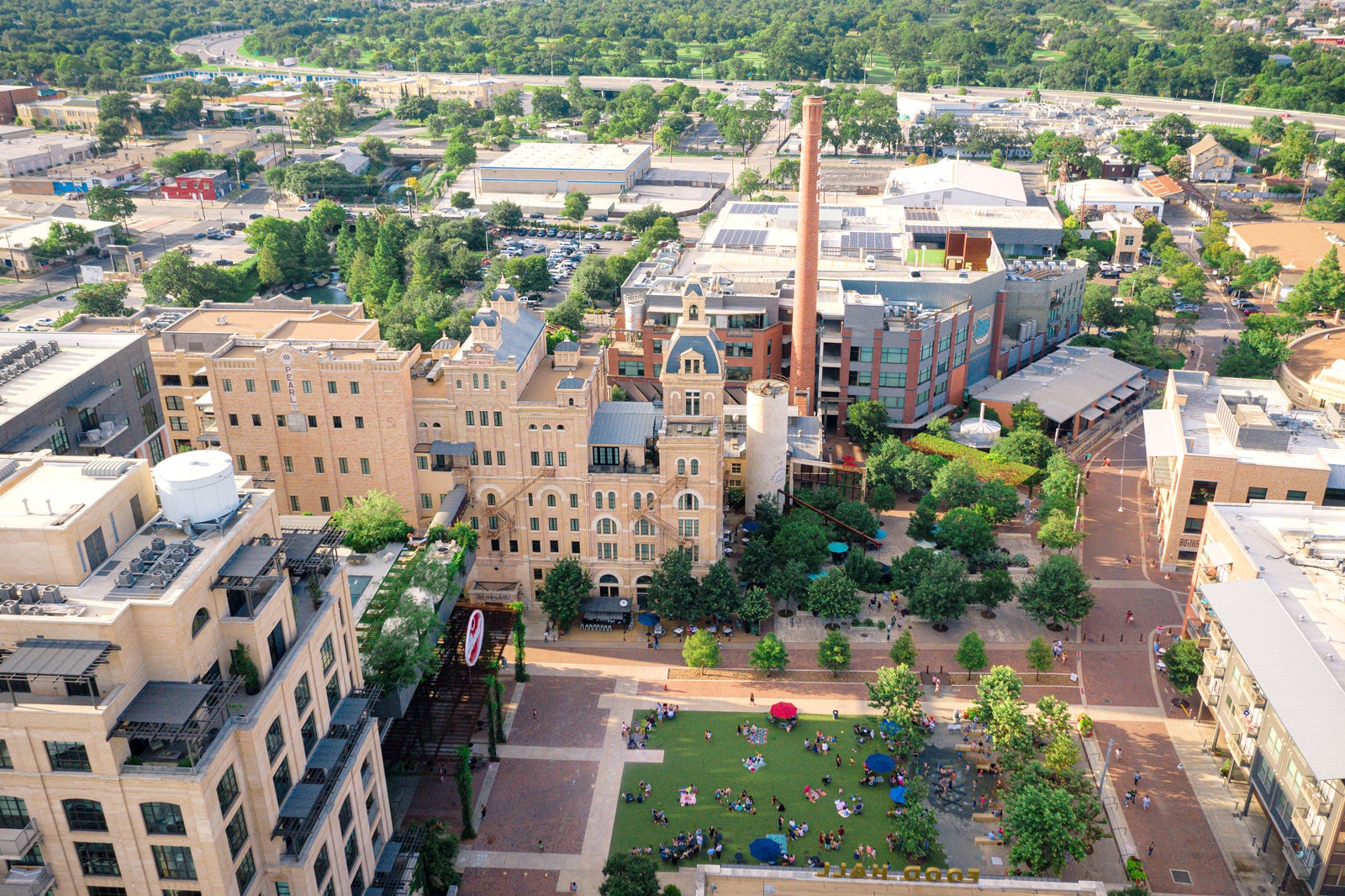 The historic Pearl Brewery, which has since been refurbished and reopened as the artsy-boutique Hotel Emma, gave its name to San Antonio's hippest district, the Pearl District. The Pearl District is a great cultural hub, with old buildings, beautiful restaurants, attractive gift shops, and art galleries. Within a few blocks, you may listen to live music at the weekly night market, have a drink or snack at the Bottling Dept Food Hall, hear literary readings at Twig Book Shop, or go shopping at the independent boutiques.
The Alamo
For anybody visiting San Antonio, the Alamo is a must-see attraction. It's one of the most significant historical landmarks in the United States. The Alamo was part of a mission station that was founded in 1718 and had a Franciscan church built in 1744.
The Battle of the Alamo, one of the most famous confrontations in American history, took place here in 1836, when a tiny force defended the Alamo against a Mexican army of 3,000 men. In a combat that lasted about 20 minutes, all of the defenders were slaughtered, including historical personalities Davy Crockett and James Bowie.
The River Walk
The River Walk, commonly known as Paseo del Rio, is 15 miles long and 20 feet below street level. The most popular length is a five-mile stretch in downtown San Antonio, where houses, stores, museums, hotels, and restaurants line the river. The stone pathways that make up this region are studded with mariachi bands and river taxis that entertain visitors while they admire the stunning architecture.
Chicken N Pickle
Head to Chicken N Pickle, a massive entertainment venue with a fast casual dining restaurant, 11 pickleball courts (6 indoor and 5 outdoor), 2 bocce ball courts, and 4 shuffleboard courts, as well as a bar and entertainment space with picnic tables, lounge chairs, and outdoor lawn games like Jenga and Corn Hole. There's also a game room with ping pong and televisions to watch the big games on. If you've never tried pickleball, you're in for a wonderful treat… think of tennis mixed with ping pong on a miniature tennis court. The Pickled Chicken Sandwich, constructed with a brined grilled chicken breast, bacon, smashed avocado, pickle slaw, and jack cheese, is one of the menu's many selections.
San Fernando Cathedral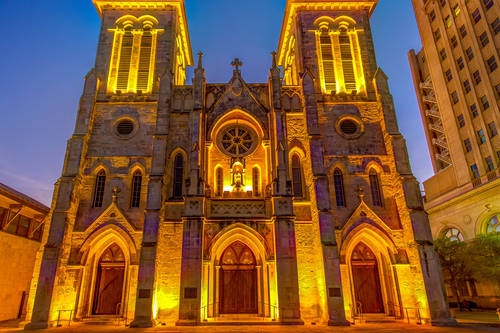 The San Fernando Cathedral is difficult to miss when visiting San Antonio. The cathedral, which was built in 1738 by colonists from the Canary Islands and is still in use, is one of the country's oldest places of worship. General Antonio López de Santa Anna announced his preparations for the Alamo here, and Wild West figure James Bowie was married here. Many heroes of the Alamo, including Davy Crockett, are said to be buried here in an unmarked grave. Despite damage from a late-nineteenth-century fire, the San Fernando Cathedral retains its historic aspect, inviting visitors to explore its majestic interior.
San Antonio Zoo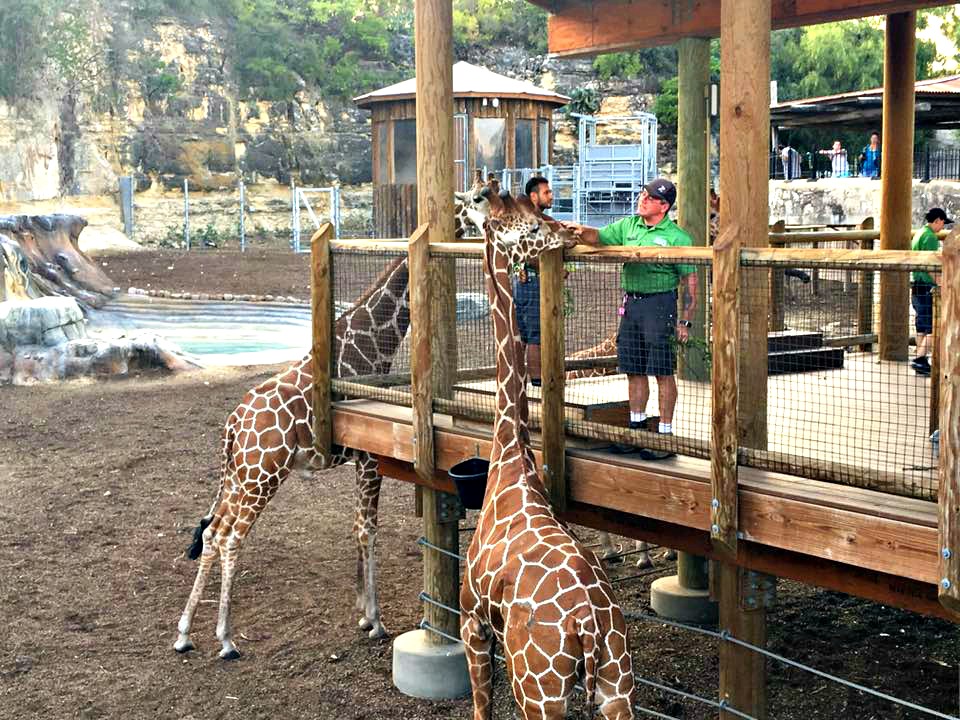 San Antonio is known for setting the standard in all it does, and the zoo is no different. The San Antonio Zoo was named one of the Top 10 Best Zoos for Kids by Parents magazine. It is also the country's third largest zoo, so there are lots to see. The zoo, which is home to nearly 8,500 animals, is open 365 days a year, rain or shine. As you spend the day exploring, there are lots of places to stop for a cold drink or a bite to eat. The San Antonio Zoo is just a ten-minute drive from downtown. As you explore this friendly animal habitat, we recommend bringing your sunscreen. Your children will want to stay for a long time.
San Antonio Missions National Historical Park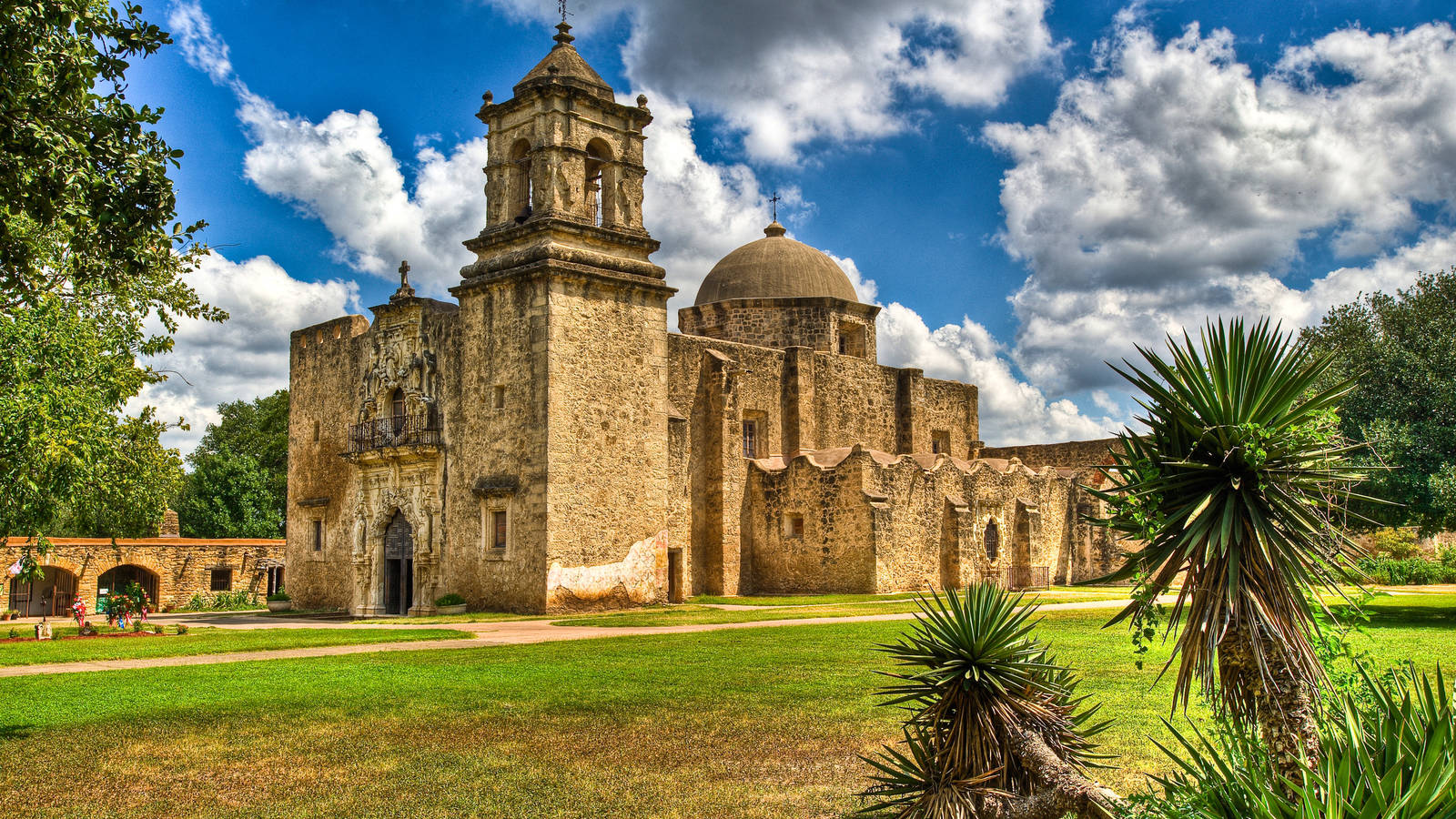 The San Antonio Missions were the first in Texas to be listed as a UNESCO World Heritage Site in 2015. Majority of visitors drive between the missions, but if you want to include a little exercise with your viewing, consider riding between them. You can pedal all the way from downtown's Alamo to the other four missions. The Mission Hike and Bike Trail, which follows along the river and up to the missions, is a great way to spend a day and is both gorgeous and informative.
San Antonio is Natural Bridge Caverns
Natural Bridge Caverns, Texas' largest commercial caves, are less than 30 minutes from San Antonio. These magnificent caves are famed for their vast open spaces, but they also feature small corridors and fascinating formations.
There are two cave excursions available, each lasting around 70 minutes. There's more to do here than just tour the caves, and if you're seeking for a more intense adrenaline rush, try the Canopy Challenge, a 60-foot-high course with platforms and ladders, as well as ziplines. The Sky Tykes, a rope course created specifically for smaller children and toddlers, can also join in the fun.
Another above-ground alternative in the caverns is a gem and fossil mining experience, which allows children and adults to observe how gold miners worked and to uncover and identify their own jewels in the mining waste. There's also a maze here, as well as a shop selling gifts, food, and fresh fudge.
San Antonio Museum of Art
The San Antonio Museum of Art is a cultural gem that should not be overlooked, despite its smaller size compared to other art museums. It is home to world-class collections of Spanish colonial, Native American, and Latin American art. Furthermore, the museum houses Texas' greatest collection of Asian art, as well as a good collection of more contemporary works.
The rotating displays, which include work by renowned painters such as Harry Bertoia, continually impress visitors. Every year, the museum hosts a number of special events, ranging from film series to children's programmes.
Hopscotch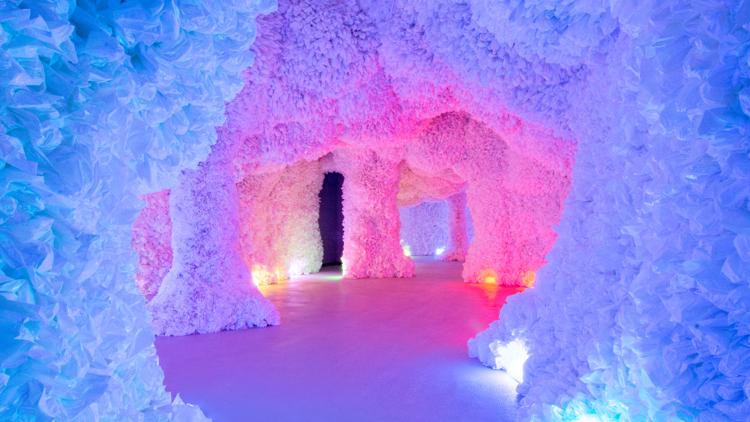 Hopscotch is a great place to go if you're looking for a creative pastime that's also a little inebriated. Since its debut, the immersive art experience has garnered crowds eager to take selfies with the vivid yet thought-provoking exhibits created by brilliant artists working in a variety of mediums. To avoid giving anything away, expect plenty of mind-boggling optical illusions and plenty of neon lights. The fun is amplified by a full-service bar, and many of the exhibits are focused around diversity and inclusiveness.
El Mercado
El Mercado (or Market Square) is a three-block outdoor area with approximately 100 independently owned restaurants and shops. El Mercado, the largest Mexican market in the United States, is a vital part of San Antonio's cultural experience. Mi Tierra Restaurant & Bakery serves wonderful Mexican pastries, and visitors to El Mercado can peruse unique Mexican goods in indoor and outdoor shops, as well as enjoy live music and other entertainment in the plaza on weekends.
SeaWorld San Antonio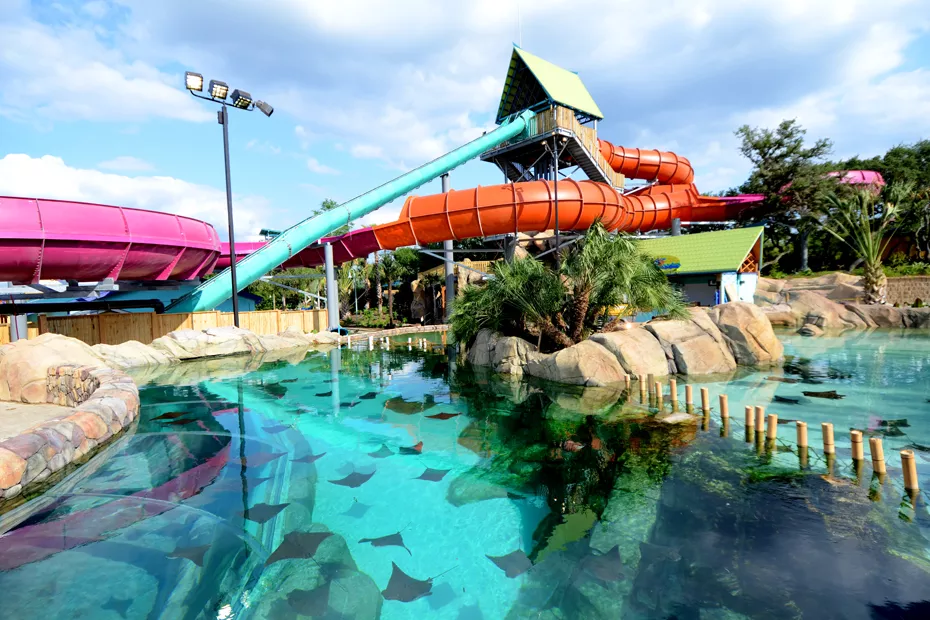 Take the kids to SeaWorld San Antonio, a gigantic marine-themed amusement park, to beat the Texas heat. In the walk-through habitats, get up up and personal with penguins, dolphins, sharks, and sea lions, or cool off in the pools and water slides at the nearby Aquatica water park. Dry off on one of SeaWorld's many rides, such as the Steel Eel "hypercoaster" or the Great White inverted roller coaster, when you see your fingers are beginning to prune. Alternatively, stop by one of the dozen concession stands scattered throughout the parks for a bite to eat.
Fiesta
Fiesta is a ten day spring festival that takes place every year. Parades and events, such as the legendary Battle of Flowers procession, are staged often in San Antonio during this time, giving the city an almost electric vibe. Stores, restaurants, and homes are all decked out for the occasion. Metal pins are collected, traded, and worn, and the Fiesta King and Queen, who are chosen each year depending on the amount of money raised for charity, reign over the festivities. Traffic often comes to a halt while a "royal" motorcade passes through the city. If you'll be in town during this time, go out the event schedule and make plans to participate in some of the activities.
Slab Cinema
A movie in the park for free! And, because to Slab Cinema, which offers free movie viewing experiences throughout San Antonio, you can see blockbuster films multiple times a month. Slab Cinema began in 2004 and has since become a popular family pastime. The movies are mostly family-friendly, but the subject changes, so check their website to see what's coming up. Bring a blanket or chair, as well as a cooler with drinks and snacks, and you'll be good to go for the evening. If you don't have time to prepare, several venues feature food trucks or access to adjacent restaurants.