Everybody wants a good flight deals or offers and discounts from their favorite airlines.
In this article, we have listed the ways to get the best deals and offers from united airlines, there always is an offer or deals which most of the people don't know about.
There are nine ways to get your deal after which you don't have to spend much on your ticket
Email subscriptions
Sign up and opt to receive emails from united.com and keep scanning everyday. You never know when, but you'll never know when if you don't check( haha).
How to?
Simple, go to united.com, click sign in, (if you do not have an account, click join now) if you already have an account, enter you username and password.
Check the option to receive email updates.
United airlines deals and offers



You can choose from all those given options. Hotels, shopping, cruise and flights. If you are a Milage plus member, you can earn two miles for every dollar spent on hotels.
Promotional programs
Customers may redeem promotional offers toward the purchase of air travel online. If you have the offer code.
and you will be able to book flights with the offer codes if it is valid
Discounts for 18-22 year old
Golden age 18-22 years olds can get offers from united Airline.
To avail the offer, you have to download the United mobile app and follow the following steps.
Use the United app. You'll only get this discount when booking flights on our app. Download it here:
Sign in to your MileagePlus® account. Or sign up for free if you don't have one.
Select "Book" on the bottom navigation bar.
Select "Discounted travel (ages 18-22)". That way, the discount will automatically show up when you search for flights.
Discounts and Special offers
Special offers are predefined travel packages where you select the cities, put the amount of money you plan to spend and all the available packages will be shown on the screen.
To avail special offers, go to https://www.united.com/ual/en/us/fly/deals/special-offers.html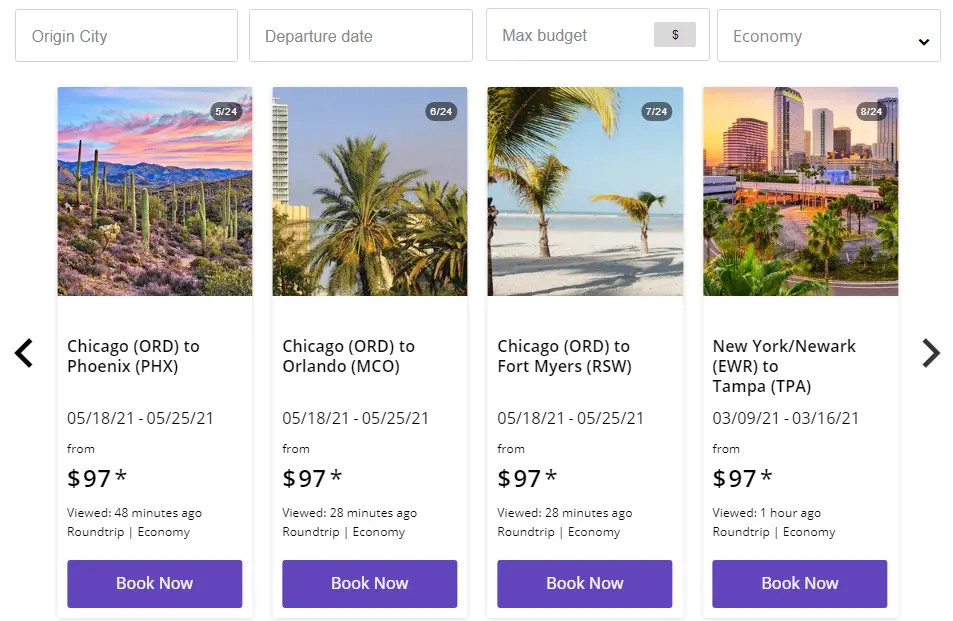 Discounts for United car rental
By booking car rental though united, you get the following perks
Special savings on base rate
Earn up to 1250 MileagePlus awards and miles
Receive additional 1500 miles when you book with the united partner Hertz for 2 or more days though may 31 2021
Discount code 62455, promotion code 204508 (MileagePlus number is needed to avail the discount code)
Discounts for Vacation packages
When you book vacations through united, you get 1000 bonus miles
Go to https://packages.united.com/vacationpackages?refid=8832&refclickid=uaweb-deals-landing1
To book vacation.
United Airlines Military Discounts
As a sign of respect for united military veterans, National Guard and Reserve Members and their families for their service, united is giving up to 5% discount on United, United Express and flights operated by united.
We are with you every time you fly as you are always
Discount details
The departure city should be from united states and Canada.
Discounts only applies for travel to united states, Canada, Mexico, Central America, Caribbean and Europe.
Discounts are limited up to 8 travellers.
Discount is applied to the published base fare and does not apply to government-imposed taxes and fees or carrier-imposed international surcharges.
Certain special promotional Web fares are not eligible.
Eligible flight segments will be marked with a special offer indicator on united.com.
How to join United Veterans
Enroll with veterans discount program and you will receive a 10 digit travel discount code that can be used to avail discounts from united airline. Enter the code on the "offer code" when you make the reservation.
You are eligible for enrollment if you have served in any branch of service, or during any period of service, both wartime and peacetime. "Next of kin" family members, including the spouse, mother, father, son or daughter of the veteran or serviceperson, may enroll and receive benefits, too.
You can enroll on this program if you have had or are serving in any branch of service. "Next to Kin" family members, including the spouse, mother, father, son or daughter of the veteran or service person may enroll and receive benefits too.
Discounts for Popular travel destinations
With 4,500 daily flights and more than 300 cities across five continents, United airlines serves extensive network within the US.
Start planning your trip today and compare great deals for flights to our top destinations including: