New Orleans is a small city with almost year-round pleasant weather and a user-friendly streetcar system; it's simple to get out and about beyond the main tourist districts to discover the many little pockets of personality. You can generally walk from one district to the next, although some longer distances and regions, especially late at night, are safer to reach by cab or automobile. This historic American city is home to a diverse set of neighbourhoods, each having something unique and fascinating to offer. You'll have a fantastic time in New Orleans no matter where you stay, but these are the nicest areas.
The French Quarter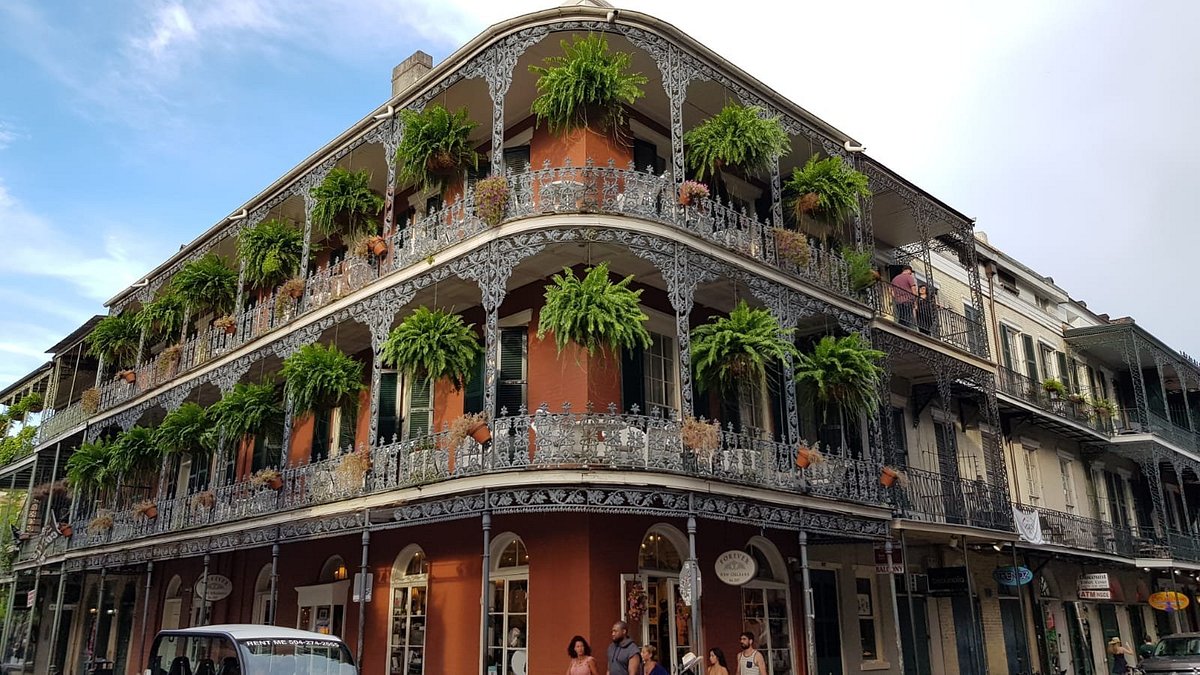 Bourbon Street, Jackson Square, the French Market, and the St. Louis Cathedral are all located in New Orleans' oldest and most famous neighborhood. There are numerous joys in the French Quarter beyond its flashiest sights, and these touristy, popular locations frequently cross with quiet side streets full of ancient beauty. Try Royal Street's art galleries and antique stores, Chartres Street's welcoming bars, modest museums, and some genuinely romantic eateries. The French Quarter attracts a large number of people who seek a taste of the legendary New Orleans lifestyle, particularly the features of the city that are most well-known, such as Creole and Cajun cuisine, live jazz music, voodoo stores, and infinite places to get a drink.
If you only have time to see one neighbourhood in New Orleans, the French Quarter is the place to go. This neighbourhood on the banks of the Mississippi River, dubbed "the Crown Jewel of New Orleans," is the epicentre of all things old in the Big Easy.
The Central Business District & Warehouse District
The CBD and Warehouse District have traditionally served as a barrier between downriver Creole faubourgs like the French Quarter and the Garden District and Uptown's huge leafy lots. Some of the city's top museums, as well as luxury restaurants, art galleries, and converted condos, can be found amongst offices and forgettable municipal buildings. There are several premium hotels along Canal St, as well as theatres, two Audubon museums, and the high-end Shops at Canal Place. Take the Canal Street Ferry from the foot of Canal Street to Algiers Point to see New Orleans from a different perspective. Learn about Louis Armstrong and other jazz greats on the Jazz Walk of Fame along the levee on the Algiers side.
Once you pass Poydras St on your way south, you've arrived in the Warehouse District. You may take a stroll down Fulton St, which is pedestrianised, to take in some of the historic warehouse-style structures. A cluster of some of the city's most notable institutions, including the Contemporary Arts Center and the National WWII Museum, may be found around Camp St and St Joseph St.
Faubourg Marigny
Faubourg Marigny, or simply "Marigny," is an established historic district of New Orleans located east of the French Quarter. The triangle neighbourhood is well-known for its unique mix of cultural influences.
Marigny is where you'll find more of New Orleans' Cajun and jazz-centric culture, without as many of the tourist trappings that you'll find in the French Quarter. The Marigny Opera House is a must-see, as is the Frenchmen Art Market, where you may get one-of-a-kind, handcrafted souvenirs.
Uptown/Garden District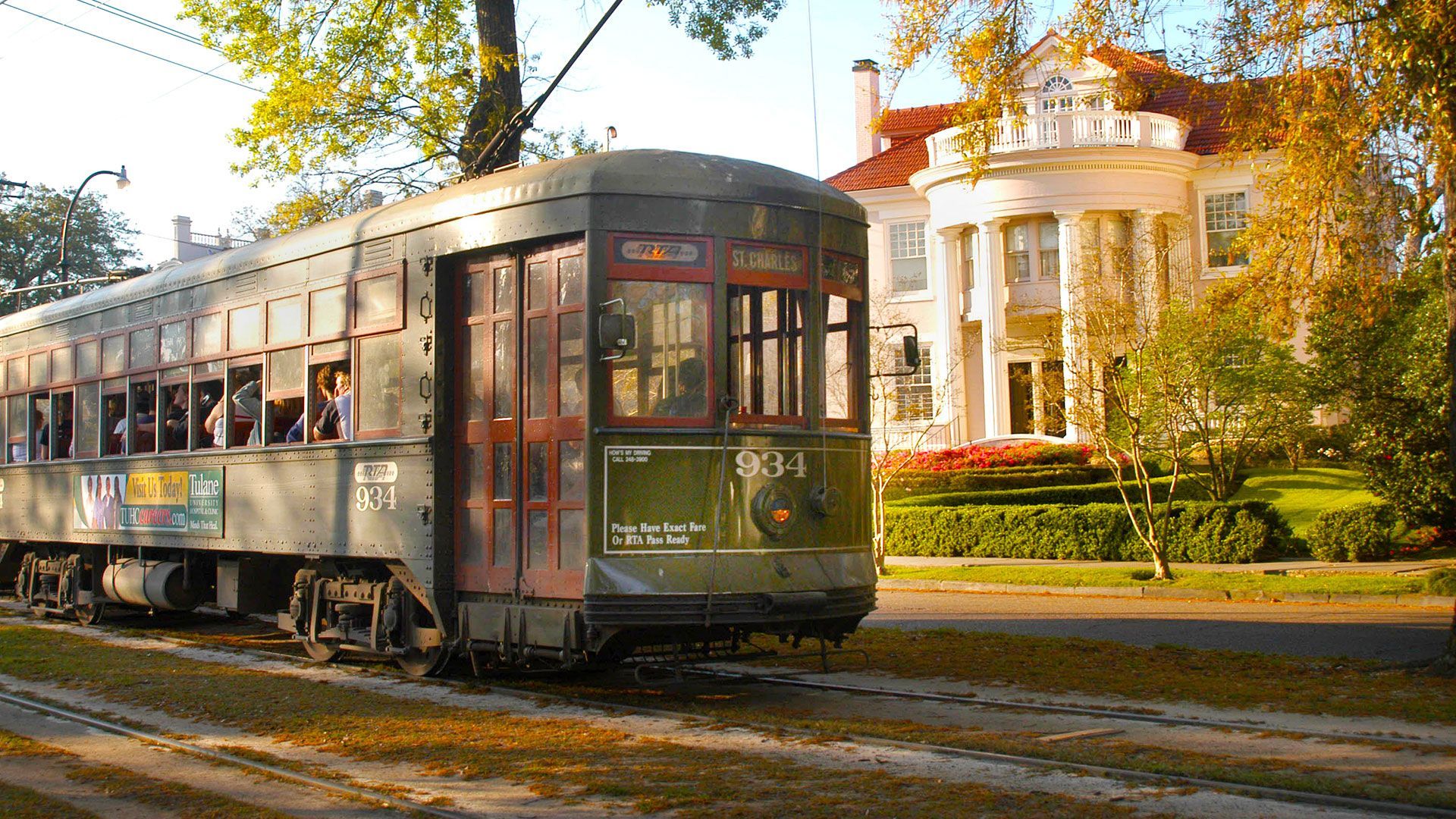 The St. Charles Avenue streetcar, Tulane and Loyola Universities, great historic houses, the lovely Audubon Park and Zoo, and many renowned local institutions may all be found in this region of the city. It's away from the commotion of the French Quarter, providing culture without the insanity, while still being easily accessible by a variety of ways of transportation. It's a terrific spot to be during Mardi Gras, when the parades sweep down St. Charles in a very family-friendly atmosphere. There are several popular sites for snow-balls, New Orleans' favorite summertime treat, as well as neighborhood cafes, po-boy shops, and long-running family eateries. You can take a delightful stroll, admire the large oak trees, and browse for unusual items. You'll discover a mix of high-end eateries and colorful neighborhood dives as you head further Uptown, passing scores of magnificent Garden District houses.
Mid-City and its surrounding neighborhoods
Mid-City and its surrounding neighbourhoods make up one of the city's most beautiful residential regions. A bike ride through these neighbourhoods' "green" areas may be the most enjoyable way to see them. If you're on your own, simply ride up beautiful Esplanade Ave all the way to City Park, stopping at St Louis Cemetery No 3 along the way. Visit the New Orleans Museum of Art and the park.
Beginning at Banks St in the southwest, Mid-City is a mix of business lots and residential blocks. Bayou St John, encircled by historic homes, and the vast green expanses of City Park are located to the northeast. Esplanade Ave goes from the southeast to the French Quarter, passing through the Tremé on the way. There are numerous neighbourhood restaurants serving superb New Orleans cuisine in this area. Local restaurants charge local prices; eating here is far less expensive than eating in the Quarter or the CBD.
Carrollton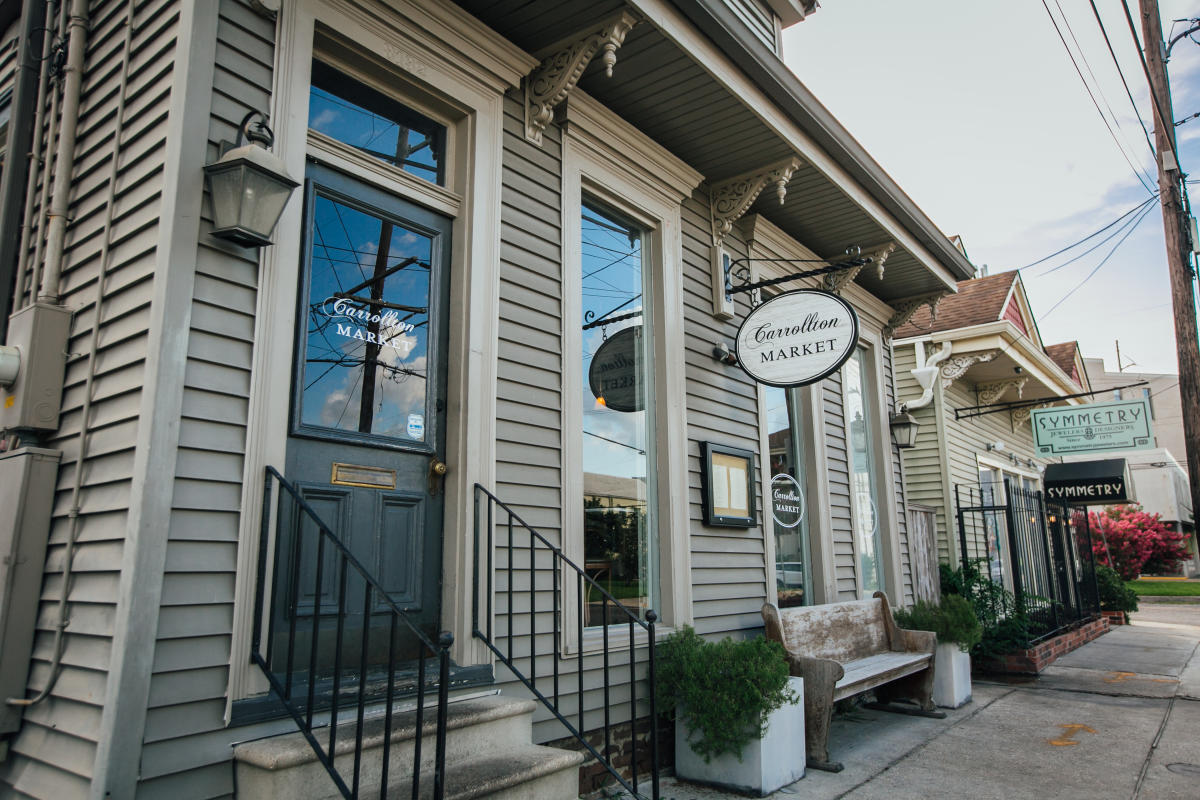 Carrollton, which is sometimes confused with Uptown New Orleans, is a sprawling neighbourhood that stretches dozens of city blocks in every direction from the Mississippi River to the city's several interstates. Carrollton is more of a residential neighbourhood that includes the Audubon Zoo.
If you don't want to go see the animals, there are plenty of clothes and lifestyle businesses, live music venues, and Creole restaurants in the area. Oak Street, in particular, is known for its independent clothing businesses, and Palmer Park hosts a weekly art market.
Bayou St. John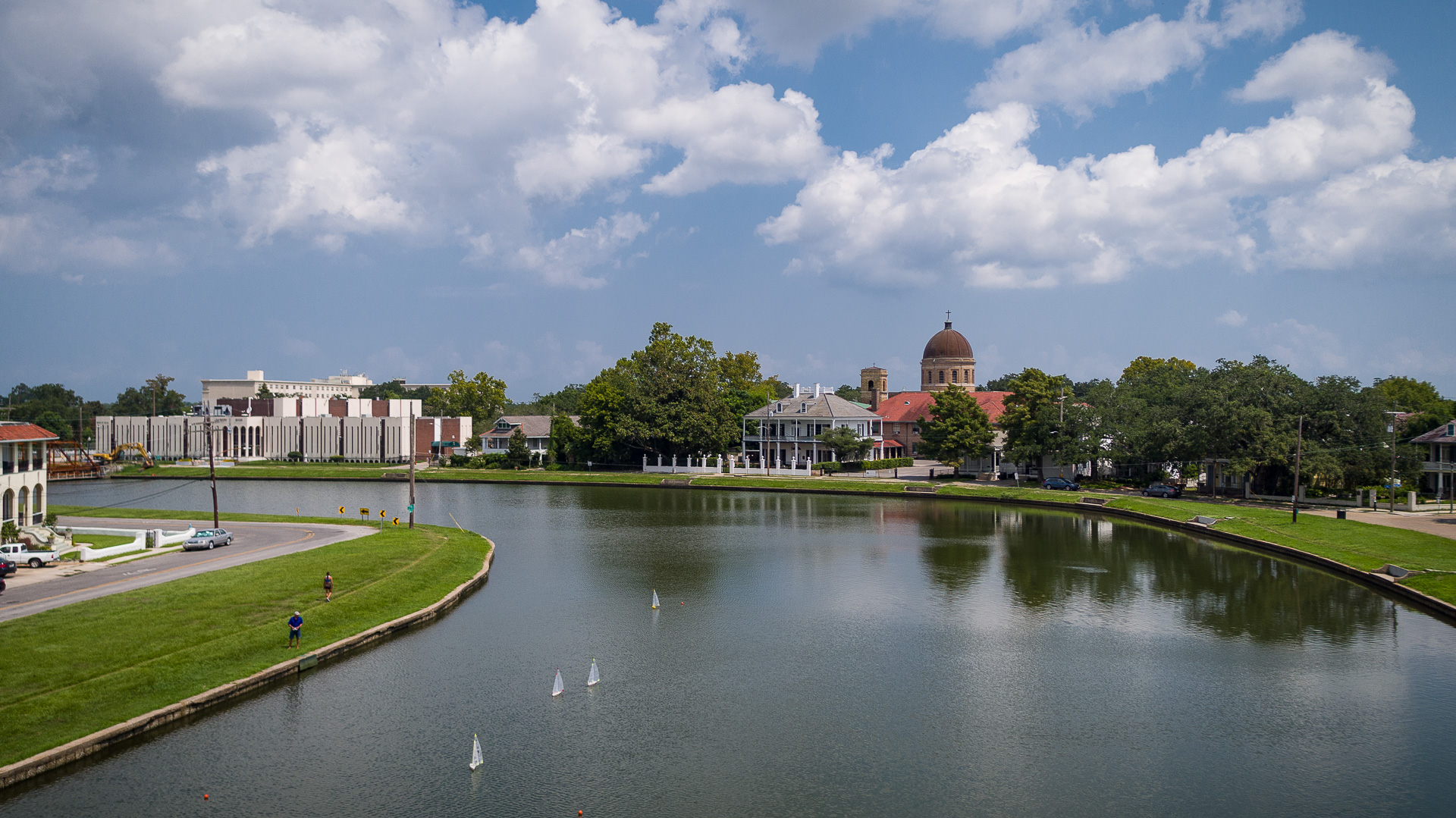 The Bayou, a natural waterway and an important trading route in New Orleans history, is the heart of life here. The access this waterway gave to early residents, which extended all the way to Lake Pontchartrain, was a key component in the city's planning and placement. Kayakers, picnickers, the occasional music festival, and beautiful sunsets may all be found on Bayou St. John today.
The Pitot House, now a museum and restored residence, is an excellent example of the Creole country estates that originally bordered the Bayou. Cute restaurants, coffee shops, and neighbourhood pubs can be found throughout the neighbourhood. The Fair Grounds, just across Bayou St. John, is the country's oldest racetrack and home to the New Orleans Jazz and Heritage Festival every year.
Uptown
Instead of using cardinal directions, New Orleanians frequently refer to a location by its orientation to the Mississippi River ("upriver," "downriver," or "riverside"). Uptown now includes a significant area of residential residences, 19th-century buildings, university campuses, and the neighborhood's principal attraction, Audubon Park and Zoo. Over 300 acres of canals, lawns, walking trails, and mossy live oaks make up the park, and you're sure to see the same birds that inspired naturalist painter (and former New Orleans native) John J. Audubon.
Uptown's best music clubs, Maple Leaf Bar and Tipitina's, rival the best of downtown venues, despite being much quieter. Around Tulane University, Freret Street has become a popular dining and nightlife destination.
Irish Channel
The Irish Channel, located south of the Garden District, was once home to Irish immigrants in the nineteenth century. The area is currently recognised for its local favourite restaurants and pubs, as well as a slew of craft brewers. Start with Miel Brewery and NOLA Brewery, then head over to one of the many outdoor dining options in the vicinity.
While strolling around the residential lanes adorned with colourful cottages, keep an eye out for antique stores and other boutiques. Some of them still proudly fly the Irish flag, demonstrating the area's long-standing ties to the Emerald Isle.
Algiers Point
This small-town-feeling area is located across the Mississippi River from the French Quarter and is easily accessible through a short ferry ride. Algiers Point is the city's second oldest neighborhood, and its cobblestone lanes and beautiful shotgun houses are reminiscent of the French Quarter's architecture and layout. A high levee surrounds "The Point," and a walk/bike trail along the levee offers stunning views of the river and downtown New Orleans. There are some lovely coffee shops and bars in this area. Spending time at a local institution such as the Old Point Bar will give you a sense of the neighborhood's vibrant, eccentric attitude.