San Francisco is a fantastic city to visit since it is a coastal metropolis with miles of picturesque coastlines, sophisticated boutiques, tasty restaurants, and a vibrant art scene. San Francisco, California, offers a wealth of historical sites, architectural marvels, and outdoor activities to offer San Francisco caters to a wide range of interests and offers a variety of activities to choose from, whether you want a calm escape or a day at a bustling tourist attraction. So, here are the top 11 things to do with your family in San Francisco.
Exploratorium
In San Francisco, California, the Exploratorium is a science, technology, and art museum. It has been considered as the prototype for participatory museums around the world due to the participatory character of its exhibits and self-identification as a centre for informal learning.
Over 1,000 participatory exhibits have been produced since the museum's inception, with approximately 600 on the floor at any given moment. The exhibit-building workshop is open to the public and is located within the museum. In addition to public exhibition space, the Exploratorium has been involved in teacher professional development, science education reform, and the promotion of museums as informal teaching centres. As part of its mission to become the country's largest net-zero museum, the new Exploratorium facility will also highlight environmental sustainability activities.
The Exploratorium provides visitors with a range of opportunities to learn about and explore the world around them, including exhibits, webcasts, websites, and events.
The Bay Area Discovery Museum
The Bay Area Discovery Museum is a children's museum in Sausalito, California, that is located within the Golden Gate National Recreation Area, directly at the foot of the Golden Gate Bridge. It was established in 1987. The museum is designed for children aged 6 months to ten years old, with separate parts catering to different age groups. Art Studios, Discovery Hall, Bay Hall, Lookout Cove, Tot Spot, and Fab Lab are among the six parts of the museum that children can visit.
This interactive children's museum, which contains interactive arts and science displays, is a great place for families to spend the day. The Tot Spot is a multi-sensory playground featuring intriguing outdoor tunnels, obstacles, and other exploratory features for toddlers. STEM (science, technology, engineering, and math) activities are available for older children.
California Academy of Sciences
The Academy of Sciences is a large complex including an aquarium, a state-of-the-art planetarium, a natural history museum, and a rainforest in San Francisco's Golden Gate Park. Animals are displayed in situations that closely resemble their natural habitat.
The Osher Rainforest is a four-story tropical habitat with around 1,600 creatures. Hundreds of free-flying birds and stunning butterflies, as well as dozens of unusual reptiles and amphibians, will fascinate children.
The Steinhart Aquarium mesmerises kids with its assortment of colourful species, making it a must-see for both kids and adults. This magnificent aquarium has over 40,000 aquatic creatures from over 900 different species, many of which are housed in tanks with actual coral reefs.
The Morrison Planetarium presents theories about the universe as well as discoveries of stars and galaxies, while the Kimball Natural History Museum teaches kids about evolution and life on Earth.
The San Francisco Zoo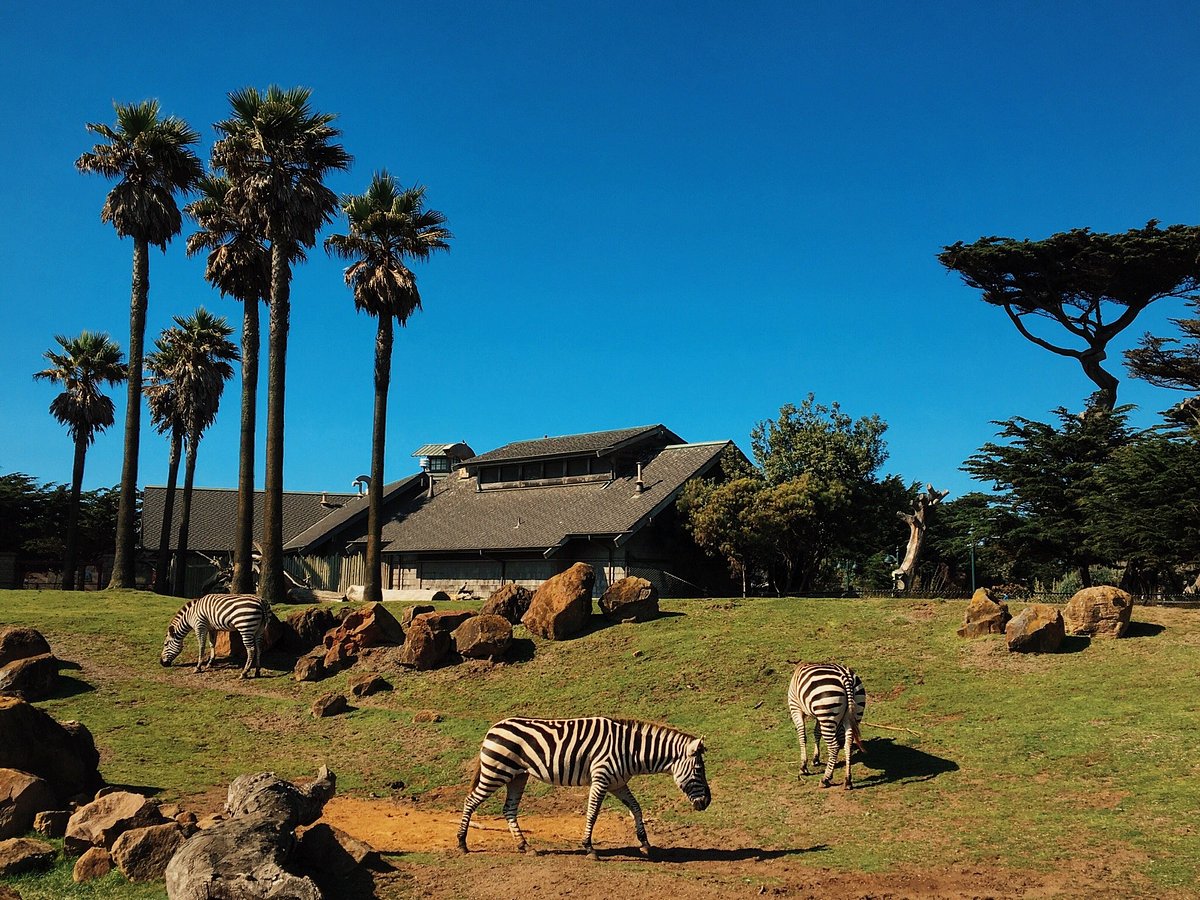 The San Francisco Zoo is a hundred acre zoo in the southwest corner of San Francisco. The San Francisco Zoological Society manages the SF Zoo, which is a public institution.
It is home to a diverse range of creatures, including rare frog species and endangered mammals. A 3 acre grassland with giraffes, zebras, and ostriches, a gorilla habitat with a family of six gorillas, and a eucalyptus forest with innumerable beautiful koalas are among the zoo's notable exhibits. Exotic reptiles, beautiful birds, poisonous frogs, and Southern two-toed sloths can all be found in this exhibit, which comes near to imitating a real jungle environment.
The Fisher Family Children's Zoo, a six-acre park within the San Francisco Zoo that contains an insect zoo with engaging interactive games and a nature path that fosters children's interest about wildlife and their environment, will also appeal to children.
The lovely Little Puffer Miniature Steam Train, created in 1904 and still used for rides around the zoo, and the old-fashioned Dentzel Carousel, built in 1921, are two other kid-friendly attractions at the San Francisco Zoo.
Pier 39
Pier 39 is a prominent tourist attraction and shopping mall located on a pier in San Francisco, California. Shops, restaurants, a video arcade, street performances, the Aquarium of the Bay, simulated 3D rides, and views of California sea lions hauled out on Pier 39's marina docks may all be found at Pier 39. Although it is not directly visible from the street and is located near the end of the pier, a two-story carousel is one of the pier's more prominent features. The abundance of marine mammals and family-friendly activities make this a popular tourist destination for families with children.
The pier lies near North Beach, Chinatown, and the Embarcadero, and is on the outskirts of the Fisherman's Wharf district. The historic F Market streetcars provide easy access to the region.
Angel Island, Alcatraz Island, the Golden Gate Bridge, and the Bay Bridge can all be seen from the pier. The bay cruises of the Blue & Gold Fleet depart from Pier 39.
The Walt Disney Family Museum
The Walt Disney Family Museum is an American museum dedicated to Walt Disney's life and legacy. The Walt Disney Family Museum is a non-profit institution that was previously owned, run, and funded by the Walt Disney Family Foundation, a non-profit company founded by Disney's heirs, including Diane Disney Miller, the museum's creator. The Walt Disney Company, a media and entertainment conglomerate, is not formally affiliated with it.
The museum has rotating displays on numerous animators and stylists who have worked on Disney films, as well as historic photographs and other mementos from Walt Disney's life.
Butterfly Joint
A children's woodworking shop may seem strange, but they'll be in good hands with Butterfly Joint owner Danny Montoya, a qualified early-childhood educator who knows his way around a workbench. Classes and camps for children as young as two are available at the Outer Richmond studio. Tykes use punch cards to clock in, put on little work aprons, and get to work making crafts like name boards, memento boxes, tables, stools, and wooden spoons. There are no power tools involved, so don't worry. Chisels, hammers, and dovetail saws are taught to advanced pupils (ages 10 and older).
House of Air Trampoline Park
This indoor adrenaline and trampoline park, located right adjacent to the southern end of the Golden Gate Bridge, allows active kids to jump and bounce to their hearts' content. Even mom and dad, or complete beginners, can have a good time. In its vast indoor facilities, House of Air hosts a wide range of events. Trampoline jumping sessions, aerials, trampoline physical training, trampoline dodgeball, trampoline basketball dunks, as well as other active sports like rock climbing, ninja obstacles, and fitness programmes are all available.
The Coop
The Coop bills itself as a playspace, but that's an understatement: it's more like a carnival-meets-playground-meets-toy-store hybrid. A giant ball pit, an electronic dance floor, a bouncy house, a rope-climbing tube, a twisty slide, and a bevy of dress-up attire, books, and toys are all part of the 3,000-square-foot area. It's a popular site for free play as well as kid birthday parties, with hundreds of themes to select from. The nicest aspect, though, is the adult-friendly amenities. Parents can relax with an outstanding magazine selection, a full coffee bar, and free wifi while their children bounce, climb, and dance their hearts out.
Railway museum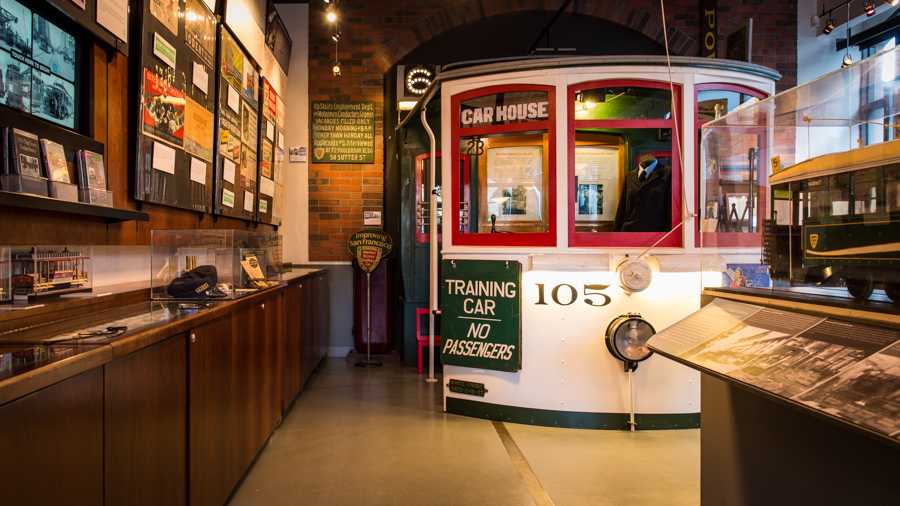 This modest museum offers displays on the F Market & Wharves' antique streetcars as well as national landmark cable cars that still run along the city's major thoroughfares. The museum is across the street from the Ferry Building, near the intersection of Don Chee Way and Steuart Station.
The museum includes exhibits such as a retrospective on the 1906 earthquake and a recreation of the now-extinct MSR '100-Class streetcar', in addition to a permanent collection of San Francisco railway antiques from Market Street Railway Company and San Francisco Municipal Railway.
This entertaining and family-friendly railroad museum concentrates on the history of railroading in San Francisco, with a specific focus on old street cars. After all, the city has street vehicles and a subway system in addition to the cable cars. Visitors can sit in the driver's seat on a replica street car and explore displays about the region's transportation history.
The Children's Creativity Museum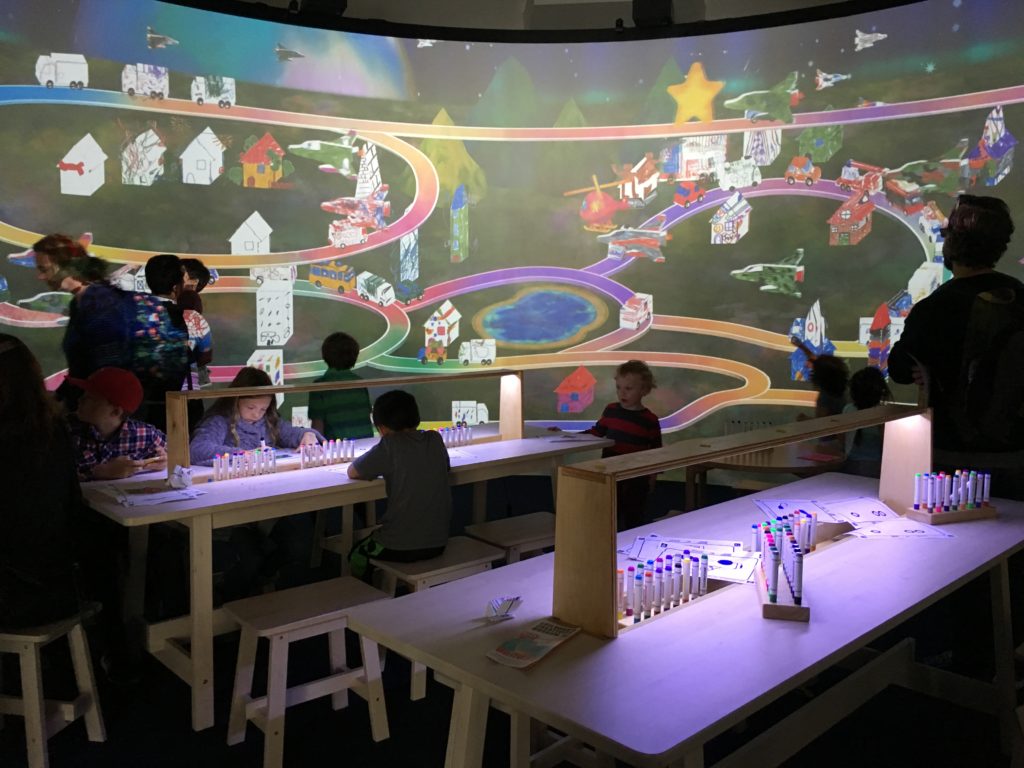 By delivering innovative events and presentations, the Children's Creativity Museum celebrates and promotes children's creative expression. Children can construct clay characters for their own stop-motion animated film in the museum's Animation Studio. The Making Music Studio allows aspiring rock stars to record music performances on DVD.
The Imagination Lab fosters creativity in children by involving them in hands-on activities. The Innovation Lab puts young students to the test by pushing them to apply critical thinking abilities in order to design inventions.