The Florida Everglades is a tropical wetland in South Florida that covers 7,800 square kilometres. It is the largest wilderness area west of the Mississippi River and one of the most biodiverse locations in the United States. The Everglades are a one-of-a-kind ecosystem that can be found nowhere else on the earth. It's a vast, slow-moving river system that begins in Orlando at the Kissimmee River, travels to Lake Okeechobee, and then empties into the Florida Everglades. The Everglades is the first of Florida's Natural Wonders and a well-known part of its history. The Everglades is a UNESCO World Heritage Site and the world's biggest subtropical wilderness reserve on the continent of North America. Its sheer immensity, as well as the plethora of creatures that call it home, is mind-boggling.
Almost every type of bird, reptile, and mammal known in Florida may be found in this area. It's the only place on the earth where crocodiles, alligators, bears, manatees, and the endangered Florida Panther cohabit. They can be seen along the trip, and their nesting grounds are close by. You can even hold a juvenile gator and interact with local handlers when you return to the facility. When you see some of the local wildlife, you'll be in for a real treat.
The Everglades is often recognised as the most popular natural attraction in Florida. This vast region, which is best explored from either Miami to the east or Naples and Fort Myers to the west, is home to a diverse array of wildlife. While you may drive through the Everglades National Park or walk down the boardwalk at the main visitor centre in Homestead, an airboat tour is by far the best way to see it. Airboating is a terrific way to experience the Everglades, as it is a propeller-driven craft that skims quickly across the grassy canals. There are several stops along the way where you may soak in the natural splendour. Consider going on a kayak tour if you have a lot of free time. These delightful activities are appropriate for people of all ages and backgrounds, and they provide a much quieter and more relaxing environment.
How to get there
Seven airports serve as access points to the Glades due to their size. Despite the fact that some take longer than others to reach, none of them are more than four hours away. As a result, it's wise to plan your arrival city around other activities you might enjoy.
There are three main entrances, four tourist centres, and an information station in the park once you've chosen your airport.The Shark Valley and Ernest F. Cole Visitor Centers, as well as the Royal Palm Information Station and Bookstore on the park's east side, are all easily accessible from Miami and they offer ranger-led activities. The 45-foot-tall, 360-degree viewing tower in Shark Valley is a popular destination. The Gulf Coast Visitor Center, located in Everglades City on the park's west side, is easily accessible from Naples. On Florida Bay, on the park's furthest southern tip, there's also the Flamingo Visitor Center, which is accessible by car from Miami or by boat from the state's east and west coasts.
Getting here by car is simple. On the west side, U.S. Route 41 is the only way in from Tampa, Fort Myers, Sarasota, or Naples. From Miami, the primary sites of entry are U.S. Route 41 and Florida State Road 9336. Both sides are equally accessible from Orlando. The ideal way to explore the west coast is to pack your own canoe or kayak or rent one from the Ivey House in Everglades City, regardless of where you're coming from.
Things to do
All of these areas provide a diverse choice of activities to choose from! Take a short walk down the Anhinga Trail to see plenty of wildlife, including turtles, herons, and alligators! For a bird's eye perspective of the glades, climb to the top of Shark Valley's 65-foot observation tower. Take a tour boat or kayak through Florida Bay for a chance to see a crocodile, manatee, or dolphin. Watch the sun set over Flamingo, Florida's southernmost point on the mainland. Bike through the pinelands, paddle through the mangroves on Nine-Mile Pond, or take a visit to the old Nike Hercules missile site. Join a ranger on a slough crawl deep into a cypress dome's heart. On a week-long canoe excursion along the 99-mile Wilderness Waterway, find serenity on your own.
-Bicycling: Shark Valley, the Snake Bight Trail near Flamingo, and the Long Pine Key Nature Trail are the ideal places to go bicycling.
–Bird-watching: Birdwatching is one of the most gratifying hobbies in the Everglades, whether you spot a single great blue heron or an entire flock of roseate spoonbills.
–Boating: Because the majority of the park is only accessible by water, boating is a popular way to see the Everglades. Boating takes you closer to the park's untamed treasures, whether you own one, hire one, or take one of the trips that depart from Flamingo and the Gulf Coast.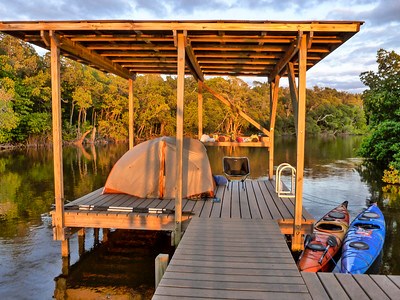 –Camping: Both front country and backcountry camping are available in the Everglades. Drinking water, picnic tables, showers, barbecues, restrooms, and tent and trailer sites are all available at the Long Pine Key and Flamingo campgrounds. At Flamingo, electric hookups are available. Through the watery Everglades backcountry, primitive campsites and beach sites are available.
–Canoeing & Kayaking: Gliding gently through the 'glades in a canoe or kayak provides you a unique perspective on the wildlife and plants. You might even get a close look at an alligator! The Wilderness Waterway is 99 miles long and takes 7-10 days to paddle or kayak, but there are other well-marked shorter pathways.
–Fishing: Everglades National Park is a famous site for saltwater and freshwater sport fishing. Boats can be chartered at Flamingo. Check with a visitor center to learn about park fishing laws and closed areas.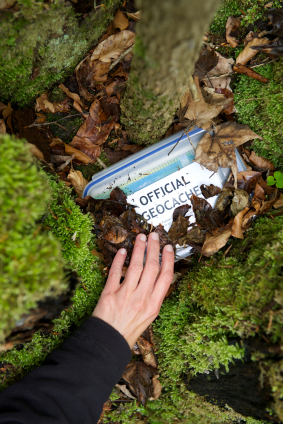 –Geocaching: Geocaching is a treasure search in the wild. Players use GPS-enabled devices to find hidden containers known as geocaches and then report their findings online.
–Hiking: The Park has numerous longer hiking paths in addition to the smaller interpretive pathways.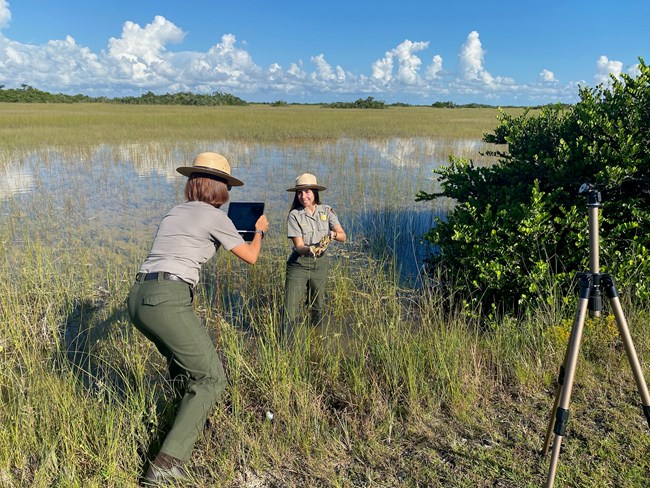 –Programs Led by Rangers: Participating in ranger-led events is one of the finest ways to learn more about the park. Hikes, canoe expeditions, slough slogs, bicycle trips, tram tours, and campfire presentations are all led by rangers.
–Slogging Slough: Off-trail trekking, often known as slogging, will bring you closer to the park's more elusive species if you're ready to get your feet wet.
–Tours: There are various opportunities to take a guided tour in the park besides ranger-led events. Naturalists of the Everglades National Park Institute may take you on thrilling sightseeing programmes, and concession boat captains narrate boat trips along the mangrove coast at both Flamingo and the Gulf Coast. Tram Tour naturalists can accompany your investigations of the Shark River Slough.
–Trail: The Park has various lengthier hiking paths, as well as water pathways, in addition to short interpretive trails.
–Wildlife Observation: There is plenty of wildlife to see at the park! Everglades National Park is home to a diverse range of freshwater, brackish, and saltwater animals, from the enormous alligator to the small mosquito fish. Ask a park ranger about recent sightings, and don't forget to bring your camera!
Ecosystem
It's an ecosystem that's extremely vulnerable. The Florida Everglades have become a battleground for one of the world's major ecological conservation projects in recent decades. Due to decades of land reclamation for agriculture and human habitation, the Greater Everglades once had a diverse range of habitats, but now only nine remain.
The Everglades have been cut off from Lake Okeechobee and are now receiving insufficient clean, freshwater, posing a threat to Florida's wildlife, drinking water, and economy.
Keep in mind that the waters are shallow and the underwater environment is fragile. You'll have to get out of your boat and push if you get trapped in the muck, which rips up the underwater seagrass environment. The use of depth finders, knowledge of tides and nautical maps, as well as awareness of sensitive manatees, are also recommended.