With so many islands to explore, Greece is one of the most beautiful destinations on the planet.  Aside from the iconic Athens, which has a plethora of amazing historical buildings, Greece has a delightful array of cities, some of which are situated among rocky hills and others which overlook the magnificent waters that surround the country. Many of the best cities in Greece are placed in magnificent surroundings that are awe-inspiring to view. With so many islands to visit, many of the best cities in Greece are located in stunning settings that are awe-inspiring to witness. Greece has it all, from highland villages to various beaches and even volcanoes. Greece may be known for its lovely islands and beaches, but it also offers some wonderful cities. The greatest cities in Greece to visit during your next holiday are listed here.
Athens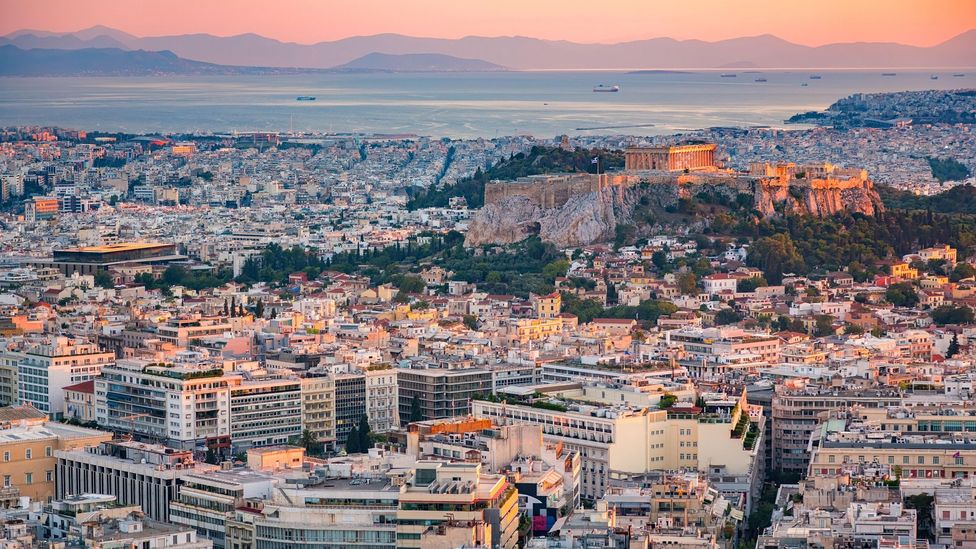 Athens, dripping with history, has a plethora of historic sights for visitors to explore, the crown jewel of which is undoubtedly the beautiful Acropolis, which soars majestically above the city. While you will undoubtedly come across historical structures, buildings, and ruins dating back over two millennia, the city is not very appealing because they are all too often sandwiched between new projects due to excessive industrialization.
Some areas, however, have retained their charm, particularly the Plaka and Monastiraki neighborhoods, which are particularly charming. The city, which is home to roughly half of Greece's population, is a vibrant destination to explore, with many wonderful restaurants and evocative cafes and pubs.
Aside from its nightlife, the city has some amazing museums, and if you've had your fill of the city's stunning historical landmarks, you can take a boat to any of Greece's fantastic islands from nearby Piraeus.
The lifestyle of the ancient Greeks will astound you. Even after so many years of modernization, this specific portion of the city retains its allure. This is the primary reason for the city's popularity among travelers. This is one of Greece's most historic and beautiful cities.
Thessaloniki
Thessaloniki, Greece's cultural center, is the country's second largest city and boasts a thriving cultural scene with numerous festivals and events held throughout the year. It is a cosmopolitan city on the Gulf of Thessaloniki with over three thousand years of history, so there are some wonderful Roman ruins to visit as well as old Ottoman buildings and fantastic Byzantine churches.
The 15th century White Tower, which looks out over the sea, is a highlight of a stroll along the scenic coastline. Thessaloniki has something for everyone, with its vibrant nightlife, lively music scene, and delectable local cuisine.
The big student population that resides in this city is the reason for its dynamic culture and vitality. After the sun has fallen, this is what sets the clubs and bars on fire.
Not only that, but there are other museums and galleries in the area where you may spend some quality time. It's no surprise that this is Greece's second-largest city after Athens. This is one of Greece's most dynamic and interesting cities to visit.
Chania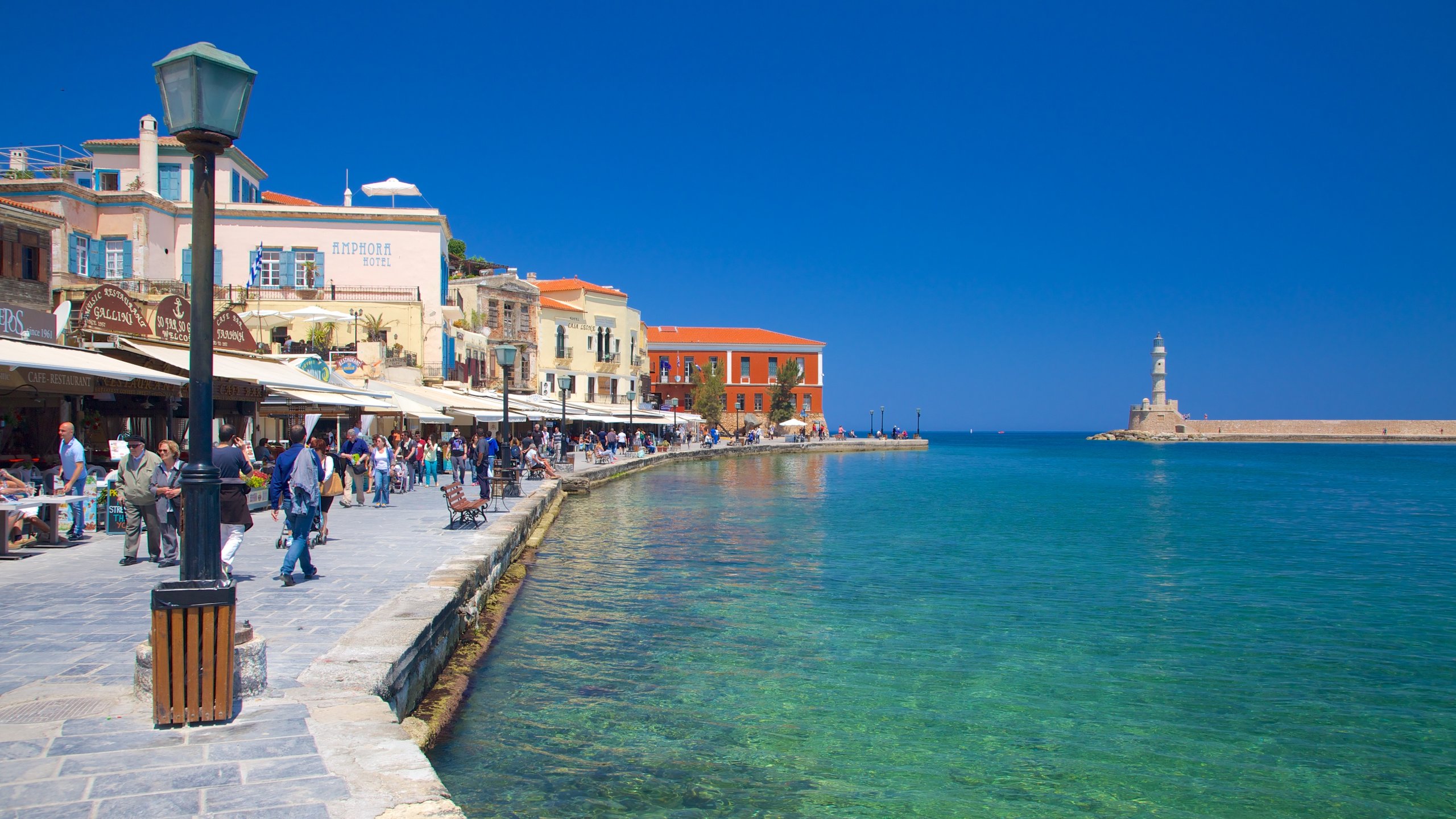 Chania, on the coast of Crete, is a gorgeous and charming spot to visit, and you'll fall in love with the atmosphere right away. Its charming old town exudes character, with Turkish and Venetian buildings lining the twisting narrow streets and little cafes strewn about.
The old harbor, with its characteristic lighthouse, is only a short walk away, adding to Chania's splendor. It's a genuine location that exemplifies the Cretan way of life. You may visit adjacent regions of the island from here, with Samaria Gorge being a particularly enjoyable day trip.
Furthermore, if you want to learn more about the Cretan way of life, this is the place to go. Walking about the streets will keep you entertained for the entire day, since this location will not bore you. Of course, there are the beaches, and this area is home to some of Greece's most beautiful beaches.
Nafplio
Nafplio, the former capital of modern Greece, is one of Greece's most beautiful cities, thanks to its wonderful environment and charming architecture. It is a famous tourist destination as well as a popular tourist destination among Athenians, therefore its historic streets and scenic port front can get congested at times.
Three strongholds dot the outskirts of this strategic location, and history buffs will enjoy seeing them as well as the magnificent views they provide out over the sea and hills. Nafplio is an intriguing city to visit, with its crumbling grandeur and breathtaking Venetian and Ottoman architecture.
The lovely city of Nafplio in the Peloponnese is best recognized as modern Greece's first capital. Nafplio is home to two formidable strongholds. Bourtzi is situated on a little island just off the coast. You can take a boat from a tiny port, but make sure the castle is open to visitors first. Athens is only a few hours away from Nafplio. A day trip to Ancient Mycenae and/or Epidaurus can easily be combined with a visit to the archaeological sites of Ancient Mycenae and/or Epidaurus.
Rhodes Town
Rhodes Town, the island's capital, goes back to the fifth century BC and, as such, offers a plethora of historical sights to visit, many buried away in the Old Town's labyrinth of streets. This area of Rhodes Town, encircled by historic walls, is just delightful to explore, and it is magnificently illuminated at night.
The new portion of town, which features stores, bars, and restaurants as well as the nicest beach in the area, is a world apart. Rhodes, once the home of the Colossus, one of the world's great wonders, can get very crowded, but it is well worth seeing. Rhodes Old Town is a must-see if you want to travel back in time to the age of knights and castles. The medieval city is one of 18 sites in the country that have been listed as UNESCO World Heritage Sites.
The impeccably restored Grand Master's Palace is the town's focal point. You may walk around the Palace's huge walls as well as visit its spacious chambers and galleries.
During the day, you can view much of Rhodes city. This makes it convenient to visit whether you're on a cruise or just want to get away from the beach and Rhodes has plenty of them!
Heraklion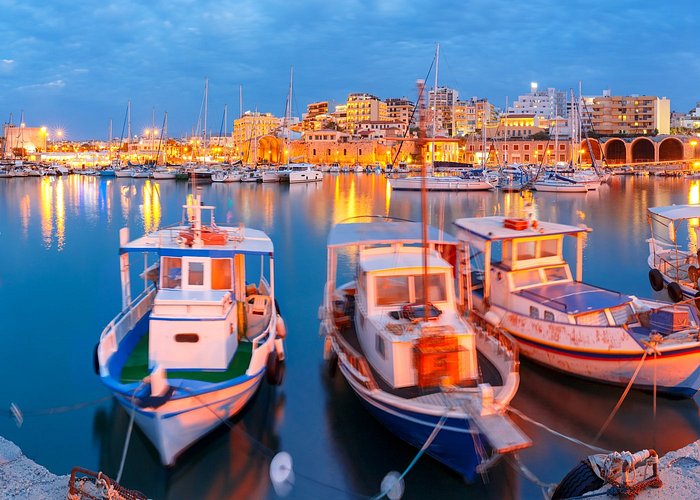 The capital city of Crete is a vibrant, slightly chaotic metropolis full of activity that, if given the time, will progressively grow on you. The primary attractions are concentrated around the city's walled area, and the ancient town is charming to explore.
Heraklion is the ideal base for seeing the rest of Crete, with a huge fortification jutting out into the port and a bustling waterfront. The Palace of Knossos is also worth a visit, and there are other interesting museums to visit. While the modern part of the city is unappealing and frantic, there is some great shopping and dining to be found.
Rethymno
This city, like the other Cretan cities on the list, has a magnificent appearance. Its combination of Venetian, Roman, and Ottoman architecture is mesmerizing and is what makes roaming around the old town so enchanting, with its gorgeous blue seas that border the shoreline and its fine beaches. There are numerous additional parallels, for example, a comparable type of Turkish structure may be found in this city. The Venetian fortress, which overlooks Rethymno from the west, is the town's main attraction.
The same nice old town appears on the streets with a large student population, and this city also has an active nightlife. There are numerous restaurants and nightclubs where you can unwind for the evening. At 6 p.m., the place comes alive with bright lights illuminating the streets. Despite the fact that the city party hard, the inhabitants are quite nice, and it is one of the safest cities in Greece to visit.
Traveling throughout the city will be a breeze because the public transit system is well-maintained and follows strict schedules.
Patras
Patras, Greece's third largest city, with a population of only 167,000 people, located in the Peloponnese's northernmost region. It serves as the capital of Western Greece. Patras is one of Greece's busiest ports, and first impressions suggest that the best way to see it is from a ferry departing from its harbor. It's a busy community, with a thriving student population and an annual carnival that draws tourists from all around the world.
However, delve a little deeper and you'll discover some appealing and energetic elements, like the spectacular castle, which is well worth seeing. There's also a wonderful historic church and cathedral, and the modern suspension bridge that stretches out across the sea is one of the most spectacular sites.
You can take a ferry to any of the Ionian Islands from here.