Everything may be seen and done in New York City, including some of the world's most famous recurring events. A city as diversified as New York has a wide range of street fairs, each of which is unique. Many of them make food the main attraction. Some street festivals include a variety of vendors, entertainment, and other activities. Within a city, street fairs have different personalities. It's difficult to select between so many distinct sorts because they're so colourful and intriguing.
If you've ever come upon an unexpected street fair while traversing the city, it's probably thanks to Pop Up New York. While giving back to local non-profits, the business conducts a number of outdoor bonanzas. From late April through late October, the firm produces a new round of bazaars in hip areas, showcasing up-and-coming eateries, designers, and performers.
Hester Street Fair
Hester Street Fair is poised to reopen to The Seaport on Labor Day Weekend, after more than a year of searching for a new location. The iconic Hester Street Fair market will open on September 4 and 5, with music by Wade & Sammy, and will be followed by its popular Vintage Day on September 18, another market with all-day vinyl music on October 9, and a Halloween-themed market on October 30.
The PLUS Polish Festival
The PLUS Polish Festival is a blast, with plenty of entertainment, traditional Polish food and music, live entertainment and diverse presentations, a kaleidoscope of contests and competitions, games, and attractions for kids and teens. So bring your family and friends to the fairgrounds in Tappan on August 28th and 29th, sit on the grass in the German Masonic Park with a blanket, and enjoy excellent performances and dancing entertainment while savouring traditional Polish dishes and beverages while simply having fun. Discover Poland's most welcoming culture!
New York Boat Show
Don't let the opportunity pass you by. Yachts, fishing boats, and kayaks are all on display at the New York Boat Show, which has been a local staple for almost a century. Thousands of people visit the Jacob K. Javits Convention Center each year to see the latest boats and fishing gear. Daily seminars with a full roster of fishing and boating specialists are also available to visitors.
New York Jewish Film Festival
With two weeks of cinematic offerings, including shorts, documentaries, and feature-length narratives, this film festival, a collaboration between the Jewish Museum and the Film Society of Lincoln Center, aims to record, examine, and celebrate the Jewish experience. Previous NYJFFs have featured films including Nowhere in Africa, Beaufort, and Empty Nest, which went on to receive widespread recognition.
Congers Rotary Fall Street Festival
It is one of the most popular family events in Congers, with thousands of attendees each year. It is held on September 26 at Burnside Avenue and Congers Station Park. Why is this the case? Because something for everyone is always available! Vendors provide amazing real Italian food, art, crafts, collectibles, jewellery, apparel, and accessories outside in street fair formations.
Westminster Kennel Club Dog Show
Every year, dog lovers converge on the westside piers and Madison Square Garden to see which dog will be crowned Best in Show by the Westminster Kennel Club, America's oldest organisation dedicated to purebred dog competition. Crowd and judging favourites such as retrievers, terriers, dachshunds, and the ever-stylish poodle will fight for top-dog honours throughout the event.
The Brooklyn Folk Festival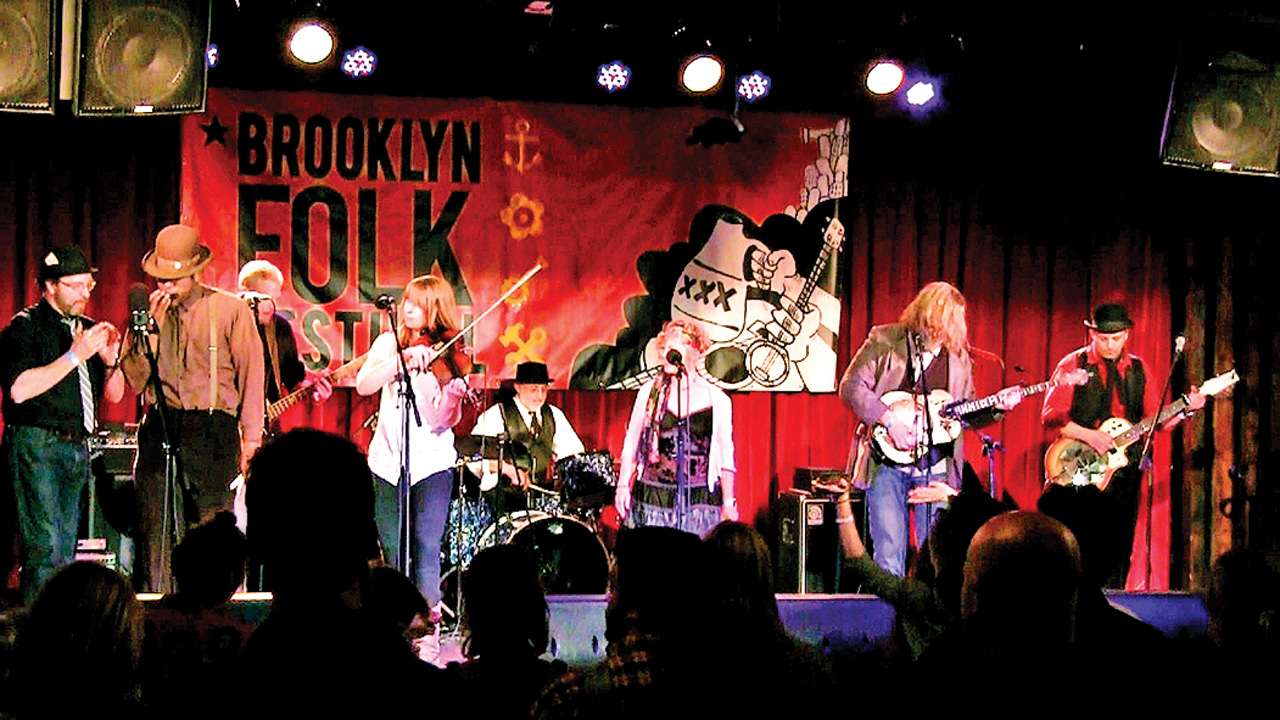 The Brooklyn Folk Festival features a diverse lineup of local traditional artists and songwriters, as well as well-known touring musicians. Folk music from Latin America, Europe, the Near East, the Middle East, Africa, and Asia, as well as blues, old-time, bluegrass, jug band, gospel, and music from Latin America, Europe, the Near East, the Middle East, Africa, and Asia, is guaranteed to sweep you off your feet. Be on the lookout! The most exciting part is still to come! Don't miss out on this chance to get the best type of tranquilly for your sanity. So make a reservation for this October and treat yourself to a series of live music and cultural cuisine.
Lunar New Year Parade & Festival
This popular cultural event is held in Chinatown in Manhattan, as well as Flushing, Queens, and Sunset Park, Brooklyn. Hundreds of thousands of people flock to view ornate floats, marching bands, martial artists, musicians, magicians, acrobats, and processions by local organisations as dazzling dragon troupes weave their way through the streets. The Firecracker Ceremony and Cultural Festival (firecrackers are detonated to ward off evil spirits), the Lantern Festival, and various family events in cultural institutions are among the other New Year traditions.
Patrick's Day Parade
At New York City's iconic St. Patrick's Day Parade, you don't have to be Irish to get a kiss. The parade is the city's oldest and largest, having been held since 1762. The procession, which is officiated by the archbishop of New York, honours Irish culture and the Catholic faith. The procession begins at 11 a.m. and goes along Fifth Avenue between 44th and 79th Streets, headed by troops of the National Guard's 69th Infantry Regiment, also known as the "Fighting 69th."
Cherry Blossom Festival
The Brooklyn Botanic Garden has over 200 cherry trees in full bloom every spring. The garden holds a weekend-long Cherry Blossom Festival, known in Japan as Sakura Matsuri, to commemorate the occasion. Thousands of events showcasing Japanese culture are held throughout the festival, including J-pop concerts, traditional Japanese music and dance, taiko drumming, martial arts, bonsai-pruning seminars, tea ceremonies, and manga art.
SummerStage
SummerStage in Central Park has been a solid bet for free live music in a beautiful alfresco setting since 1986. Though it began (and continues) in the park's Rumsey Playfield, events now take place in more than 15 parks across the five boroughs from May to October, showcasing roughly 100 acts. The annual outdoor performing arts festival series brings renowned artists and rising stars from all over the world to local neighborhood parks, presenting distinctly New York genres like jazz, salsa, and hip hop, as well as reggae, modern dance, Afrobeat, indie, soul, and much more, as well as a Family Day event in July.
Hong Kong Dragon Boat Festival
200 dragon boat teams converge on Meadow Lake in Flushing Meadows Corona Park to compete in one of America's major dragon boat festivals in honor of the fifth lunar month (which happens well before this event). Enjoy a wide range of foreign music, martial arts, crafts, dance, and cuisine while watching the spectacle on the river.
Village Halloween Parade
Back in 1974, the Village Halloween Parade started small, with neighborhood kids in the West Village walking from home to house with their pals. It's grown into a gigantic party with outrageously costumed characters, puppets, bands, dancers, and a large crowd of enthusiastic onlookers over the years.