Nothing beats being up close and personal with primates, puppies, pigs, and other animals. Allow your children to interact with magnificent animals away from the screen…in a safe manner, of course. In Los Angeles, the word "fauna" may conjure up images of a fight in the middle of the street, but regrettably, there is real wildlife in our midst. And for those who prefer a more personal encounter with the animals, L.A. has a number of excellent options, some of which we've listed here.
Gilchrist Farm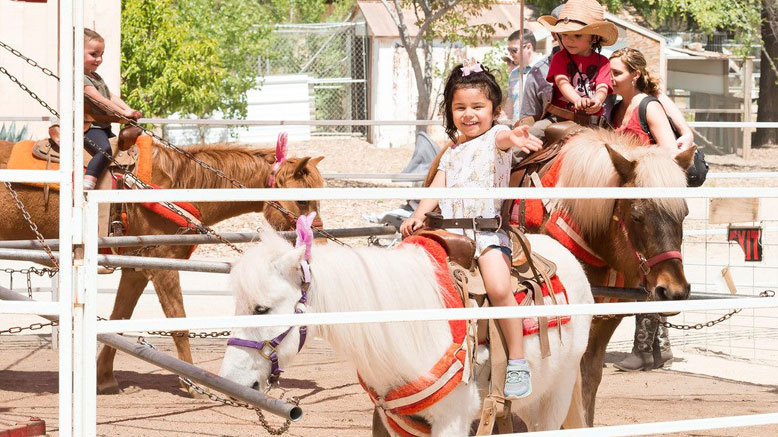 At this family farm set into the Santa Clarita hills, your little farmer can milk a goat, ride a pony, tour the farm by waggon or barrel train, or try her hand at archery and axe-throwing. But the farm visit, where you can get up close and personal with a variety of animals such as ducks, chickens, sheep, pigs, bunnies, and lots and lots of goats, is one of the main attractions. Farm tours are accessible year-round on Saturdays and Sundays, with reservations available but not required. All events require reservations because capacity will be limited due to COVID safety limitations.
Meet-and-greets with the farm's zoo of animals are available for $5. (including the petting zoo). The pricing for any other activities must be booked separately. Archery and axe throwing cost $15 each; waggon and train rides cost $5 each; and pony and horse rides cost $5 to $25 each.
Malibu Wine Safaris
A petting zoo and a wine tasting are combined into one amazing experience at this ranch. Malibu Wine Safaris invites visitors to board a safari vehicle and ride across the Semler family's sprawling estate and vineyard, sampling flights of white and red wine along the way. When the truck pauses to let passengers feed llamas, zebras, and even a giraffe named Stanley, the trip comes to life!
Kfar Saba Urban Farm
Kfar Saba Urban Farm in Winnetka is a petting zoo with rescued animals such as goats, parrots, tortoises, and more. Unlike other petting zoos, the farm only accepts bookings in advance, which is ideal because it allows your family or party to experience the farm and its unique animal residents in privacy. Limor, the farm's owner, is incredibly educated about the animals and has a fantastic rapport with the farm's residents. Call the farm or connect on Facebook to schedule an appointment. Private group excursions cost $60 for two children and three adults, with extra guests costing $15 per child and $10 per adult.
Gentle Barn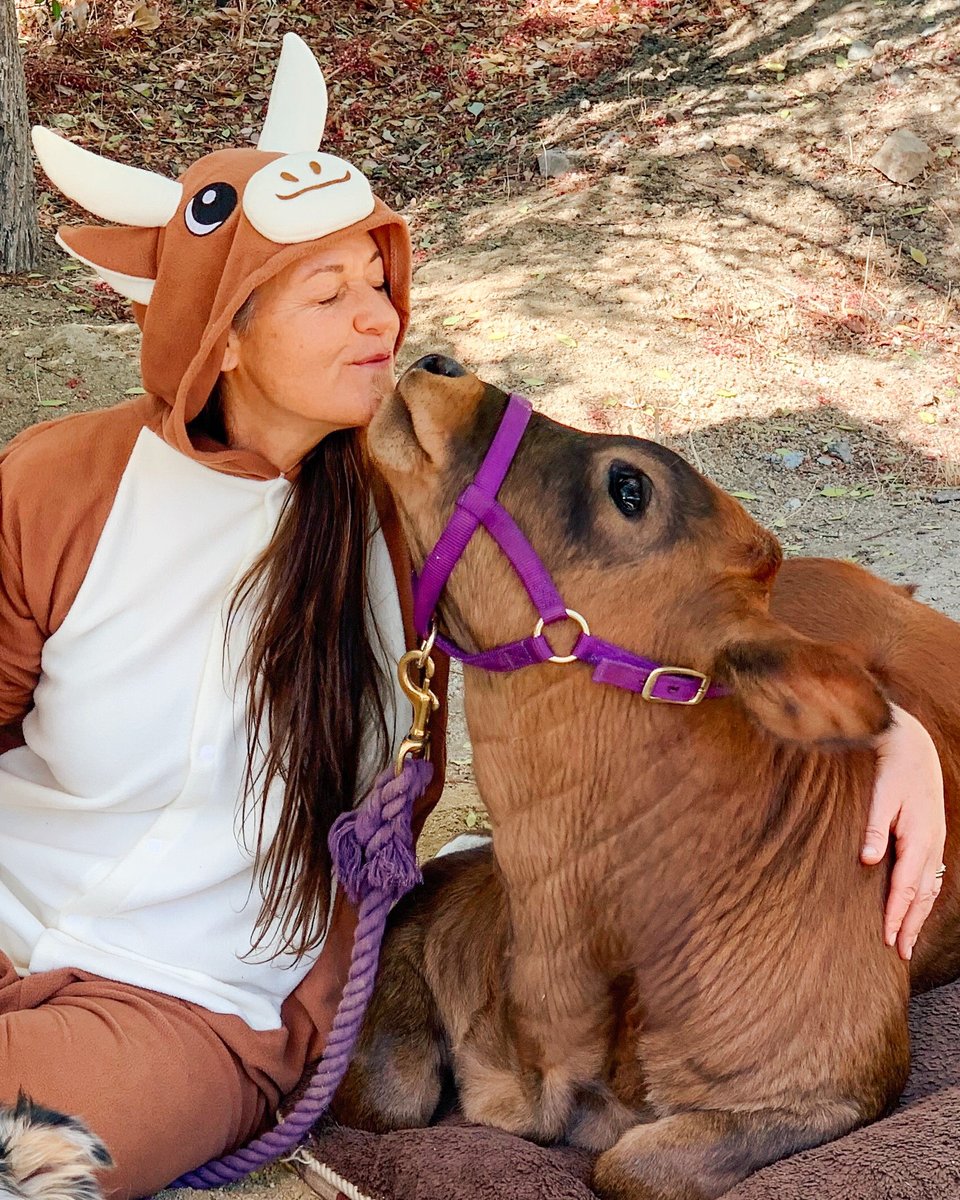 The SoCal Gentle Barn is a working animal rescue farm with locations in Tennessee, Missouri, and Santa Clarita, California. It features horses, turkeys, pigs, sheep, goats, and even an emu. The barn is only open to the public for guided tours on Sundays, so make sure to prepare ahead and purchase tickets. The grounds are incredibly beautiful, and the people who live here clearly adore their pets. Note that, out of respect for the animals, guests are asked not to bring dairy, egg, meat, poultry, or shellfish onto the site, so only bring vegan snacks. Because this is a working farm, guests should dress in long pants, closed-toe shoes, caps, and lots of sunscreen. Adult admission is $22 and children's admission is $12. Birthday parties and private tours of the barnyard are also available.
The Montebello Barnyard Zoo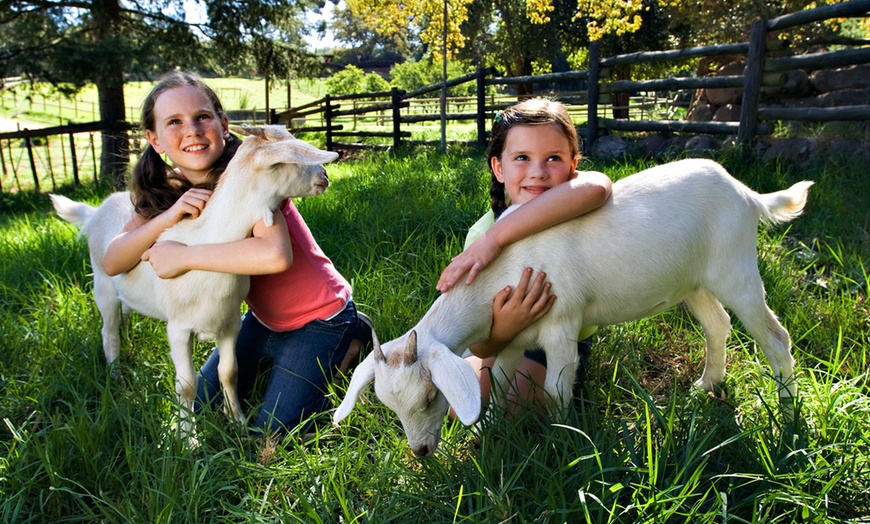 The Montebello Barnyard Zoo offers everything you'd expect from a petting zoo: goats, ponies, pigs, tortoises, a llama, and even a bull. The zoo also contains the traditional pellets for feeding the animals, but there are signs stating that these should be thrown in the pens rather than fed directly to the animals. The goats are especially insistent on getting their pellets. It's worth the drive because the zoo is located in a gorgeous park with a couple of fun playgrounds and even a splash pad. It's certainly a mom-and-pop operation; we completed it in just an hour, but it also offers pony rides for those interested (just remember to bring a helmet for your pony ride). However, most of the animals are around by small fences, and many of them have signs advising people not to pet them, so there isn't much actual petting going on. However, children will be able to get up close and personal with a variety of creatures. The cost of admission is $6, with additional fees for rides and other attractions.
Gibbon Conservation Center
It's like a Disney movie come to life because they're monkeys who sing. The primate family's "songbirds," as they're known, are endangered and regarded as among the world's best acrobats. The conservation center is the only place on the planet where all four genera of gibbons are housed and bred. They do not, however, allow you to get up close and personal with the rarest apes in the Western hemisphere, unlike the other centers listed. Every Saturday and Sunday from 9:30 a.m. to noon, they're open to the public, with tours accessible during that time.
Wildlife Learning Center
Among the creatures at the institution are a bald eagle, a blind owl, and squirrel monkeys. They have 50 different species of animals, with Zeus, the blind owl, being one of the most popular since his eyes seem like "celestial constellations," according to guests. The centre is open to the public, with trainer talks every hour where visitors may learn about and engage with a specific animal. They provide many one-on-one dates with creatures such as the American Alligator, sloths, and a 16-foot, 100-pound python if you want a more intimate experience.
Danny's Farm
Danny's Farm is the brainchild of a former Los Angeles Dodger. In 2007, Jim Gott and his wife Cathy founded the Danny Gott Foundation in honour of their son Danny, who was diagnosed with autism. The farm is designed to give youngsters with special needs hands-on experiences. Make an appointment to see one of the farm's more than 21 animals online. The farm is currently only available on weekdays, with visits limited to one hour to ensure that neither children nor animals are overburdened. With each paid child entrance, one adult gets admitted free, and reservations can be made for family groups of up to four individuals, or parties of 5-8 persons.
The Shambala Preserve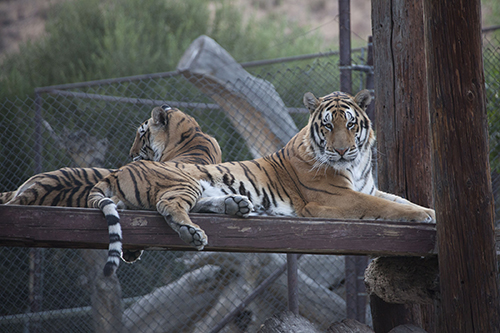 The Shambala Preserve, located near Acton, is a high desert sanctuary for approximately 30 exotic felines "that have suffered from extreme cruelty or neglect" in prior lives. Tippi Hedren, the president of the non-profit Roar Foundation and a resident of Shambala, founded the large cat refuge. Safari Tours, a three-hour organised programme that includes a one-hour guided walking tour, are only offered to the public one weekend a month. Sunset Safaris and overnight tent stays in the Malaika Marquee are also available. Safari tours are only accessible for people aged 18 and over and must be booked in advance.
Canzelle Alpacas
Canzelle Alpacas in Carpinteria is just a short drive up the coast. Reservations are required for visits to the alpaca paradise's pastures (no walk-ins are allowed). During the trip, you'll meet and feed nearly 40 of these furry giants, as well as sheep, horses, dogs, and chickens who share the meadows. There are approximately 250 avocado trees on the property, as well as a spectacular view of the ocean and Channel Islands.