A sudden change of plan for your trip can cause you inconvenience and leave you on a crunch for
time. But, with the help of a little preparation and information you can save yourself the hassle of
wasted money and also some time. Here below is your beginners guide on how to cancel your flight
ticket booked with JetBlue Airways:  
Cancellations within 24-hours 
Flight tickets booked with JetBlue Airways seven days prior to the day of departure or more can be 
taken up for cancellation with the airlines within 24 hours from the time of booking. Cancellation
with this stipulated time period will afford the passenger a full refund without any extra cancellation
charges. However, for this to apply the entire trip including all itinerary flights have to be canceled. 
Conditions:
Bookings that have seen a prior change are not eligible for a refund of any kind and may also 
be subjected to a per-passenger cancellation fee depending on the fare booked, irrespective
of being within the original 24-hour window after booking.
2. In-case of cancellations after the stipulated 24-hour window, JetBlue will deduct some 
amount as a cancellation. 
Cancellation Policies for Each Fare Class 
JetBlue offers you various Class Fares options suitable to every pocket: Blue Basic, Blue, Blue 
Extra,
Blue Plus and Mint. Apart from Blue Basics every other fare class offer refundable bookings if
canceled within 24hours of reserving a seat with the airlines.  
The airlines provide a free changing or canceling fee when a passenger avails this service through 
the official JetBlue site at jetblue.com. However, a $25 non-refundable per person cancellation or 
changing fee is charged while getting it done through the JetBlue customer service.
Different cancellation policies for various Fare Classes are as below: 
Basic Blue Fare: 
For this Fare Class, no fees are levied for either canceling or changing of flight, only difference in fare 
is applicable. However, for all subsequent flights booked after 6/8/2021 new current rules shall apply
which will also henceforth include a fee for future changes or cancellations for this class fare.
All bookings made after 6/8/2021 shall also have the following effects:
-Changes made for routes after the aforementioned date in the U.S, Mexico, Caribbean and
Central America will incur a $100 per person cancellation or change fee. 
-All other routes for cancellation and changes will cost the passenger $200 
-Any difference in fare shall apply on change of flights.
-Same day switches can be made without paying fare difference for a $75 per person fee 
Blue, Blue Extra, Blue Plus and Mint Fares:
-No cancellation and change fees will be charged for passengers of this fare class if done prior to departure -Difference in fares while changing will be applicable -Same day switches can be made without paying fare difference for a $75 per person fee.
How to Change or Cancel JetBlue Flight Reservations 
The following steps should direct you on how to change or cancel your JetBlue Flight Reservations: -Passengers can modify their flight reservations under the "Manage Trips" section on the official jetblue.com page or by contacting JetBlue via the Apple Business Chat or any of the numbers provided for each region and provide: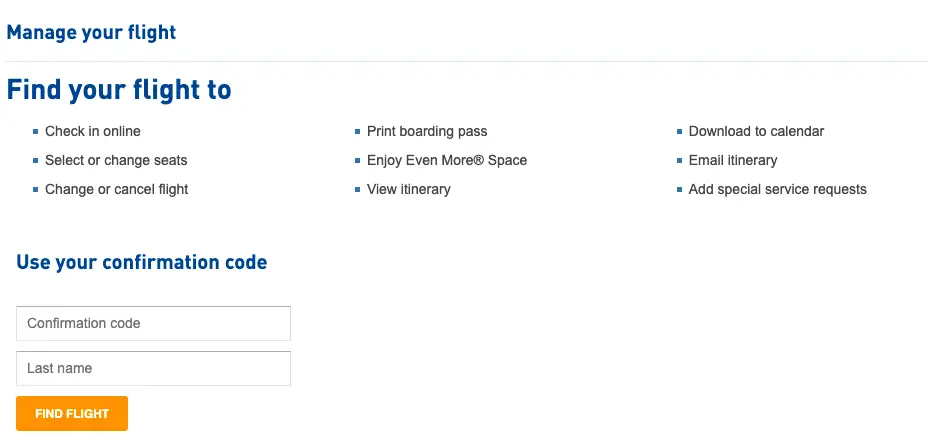 Confirmation Number
Flight Number
Dates of Travel
Customer Information (DOB, Contact Info. etc.) -Extras or Ancillary Add-Ons will only be eligible for a refund if only the entire flight booking is canceled prior to the departure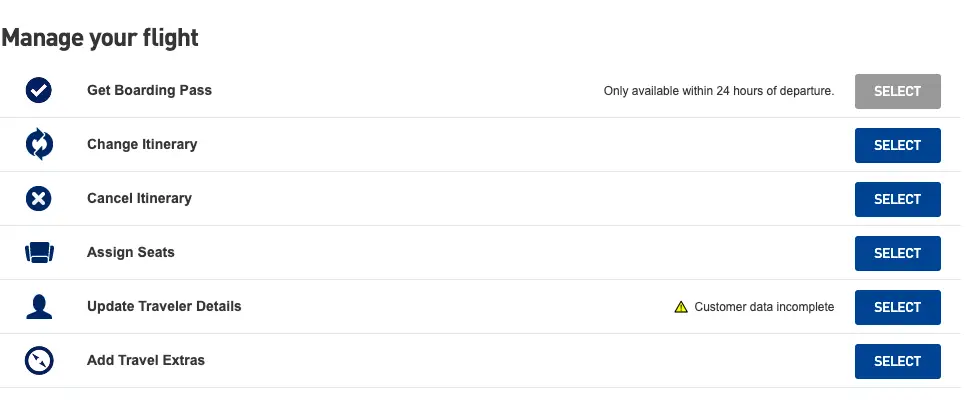 On the Bottom of the page, You should see the option to change or cancel your flight depending on the type of ticket you bought.
-Cancellations made on nonrefundable types of fares will be carried over as credits for future JetBlue travels
with dates of credit expiration available in the Travel Bank section of the passenger's personal account. 
Refundable and Non-Refundable Fares 
Refundable Fares 
For fares to be refundable changes and cancellations have to be made positively before the scheduled 
departure of the flight. Changes for the flight will be entertained but subject to availability of flight 
tickets and differences in fares will be applicable.
In instances where cancellations or changes are not met with prior to the scheduled departure, all
value of the associated flight segment will be carried forward as JetBlue travel credits and can be
applied towards future travel with JetBlue.
Non-refundable Fares 
For fares that are non-refundable changes and cancellations may be made prior to the scheduled 
departure of the flight. This change or cancellation for passengers with non-refundable flights will
incur per-person change or cancellation fees plus any applicable difference in fares from the airways.
After, deduction of all applicable fees and penalties any remaining balance will carry over into the 
passengers JetBlue travel credit which can be used for future travel with the airlines. 
No Show Policy  
If a passenger makes a request prior to the scheduled departure they can avail a same calendar day ticket by availing of JetBlue's same-day change option. If non-refundable tickets are not changed or canceled prior to the scheduled departure of the flight then all associated value of the flight ticket is forfeited, which also includes all additional add-ons bought along with the ticket. 
Switch and Standby Policies 
Passengers of JetBlue can get themselves confirmed same-day switch for a fee of $75 with no
difference in fare prices applied. A same-day switch can be made with the airlines on the day of the 
scheduled travel beginning at midnight of the time zone of the departing flight. However, this 
facility is only available in cities that only offer multiple flights a day.
-Same Day Switch is available for all fare options 
-Same Day Switch to an earlier or later flight on the same day as the originally scheduled flight 
is available
-Travel has to be kept between same city pairs or nearby city airports 
-Mosaic customers do not have to pay any change fees and can get a same-day switch for a
flight before 24 hours of scheduled flight departure 
-Customers with refundable fares do not have to pay a same day switch fee
Standby seat travel cannot be guaranteed and will be subjected to availability of seats and on the 
passenger's fare. The passenger may also be subjected to an additional $75 fee however no fee
difference will be levied. To travel standby, the passenger must already have purchased a seat on 
JetBlue and can list any standby on any sold-out flight between the same cities on the same date. 
-In case the customer has add-ons for his original flight, to travel stand-by he/she has to
forfeit the ancillary perks and will not be eligible for a refund.
-Mint passengers may choose to travel stand-by but mint seats will be subject to availability 
and not guaranteed. The $75 will be applicable with no refund. 
-To list for standby at least one member per reservation need to be at the airport however
each individual has to be present at the terminal for check-in 
-Mosaic passengers with a refundable fare will not be charged a fee to list stand-by. 
Contact Details:
Phone: 800-538-2583
Website: Jetblue.com