New York City is home to some of the world's best museums, covering everything from art and design to science and history. New York is recognised as an expensive city because, unlike many other cities across the world, the museums here are not financed by the government, yet it is kind to New Yorkers and tourists in a variety of ways. Many of the city's top attractions, museums, galleries, and shows offer free admission or pay-what-you-wish choices on a monthly basis or during weeknight hours.
Here are 12 free museums to go in New York City. Look for one in your area and take advantage of their kindness.
The American Folk Art Museum
The American Folk Art Museum, as its name implies, honours traditional craft-based work as well as the work of self-taught artists, especially Outsider artists. Its collection includes quilts and Early American portrait paintings, as well as visionary pieces by Henry Darger and Martin Ramirez. AFAM also conducts a variety of events for people of all ages, including performances, tours, talks, and other activities.
AFAM contains the best collection of folk, visionary, and outsider art in the country, ranging from paintings by itinerant portrait artists in early nineteenth-century America through Henry Darger's delirious sketches. What's the best part? It is free to enter.
The huge museum, which was founded in 1869, is one of the country's most prominent science and educational organisations. It's easy to lose track of time here. There are 34 million plant, animal, fossil, mineral, and human cultural artefact specimens in the collection. The post-pandemic reopening also delivers something new: a totally revamped gems and minerals display, which features a (literally!) brilliant array of precious stones, minerals, and jewellery from throughout the world, has recently been presented after a four-year shutdown.
Bronx Museum of Arts
This museum, which was formed in the early 1970s with the objective of bringing art to the Bronx, has subsequently evolved into one of the city's most progressive institutions. The collection emphasises on current and twentieth-century works by American artists, but it also sponsors international exhibitions. A new solo show presenting the works of Harlem-based artist Wardell Milan (Wardell Milan: Amerika) is currently on view. God Bless You If It's Good To You) to commemorate the museum's 50 years of social justice activism.
The Queens Museum
The Queens Museum is dedicated to providing the finest quality visual arts and educational activities to citizens of Queens, a uniquely varied, ethnic, cultural, and international population in the New York metropolitan area. Items from the New York World's Fair, a panorama of New York City, and a collection of Tiffany glass are among the exhibits.
El Museo del Barrio
The mission of El Museo del Barrio is to collect, conserve, present, and interpret Caribbean and Latin American art and artefacts for future generations. Enhance the Caribbean and Latin American peoples' feeling of identity, self-esteem, and self-knowledge through educating them about their artistic legacy and bringing art and artists into their communities. To create an educational platform that encourages people to appreciate and comprehend Caribbean and Latin American art and culture, as well as their great contributions to North America.
Museum of City of New York
This is a history and art museum dedicated to preserving and displaying life in New York City throughout the ages. Paintings, documents, photos, and ornamental art, as well as everyday objects owned or created by New York City people, are among the roughly 750,000 pieces on display, with a concentration on 19th to mid-20th century history. A chair previously held by Sarah Rapelje, who is said to be the first kid of European descent born in New York, is one of the most noteworthy pieces. The music revolution in New York City in the 1980s is the subject of a new exhibition.
National Museum of the American Indian
This museum, which is housed in the historic Alexander Hamilton US Custom House in Lower Manhattan's financial area, contains a large collection of Native American artefacts and art. In addition, the museum has been listed as a National Historic Landmark.
Learn about Native Americans and the Americas' indigenous peoples. This museum examines their history and cultural practises through contemporary art, film screenings, and other activities. This is one of the best free museums in New York, with so much packed into one structure.
Brooklyn Museum
One of the best museums in New York City, offering free museum days, is located in Brooklyn, near Prospect Park. Every first Saturday of the month, from 5 p.m. to 11 p.m., the Brooklyn Museum is open to the public for free.
With one of the earliest closing hours, you'll have plenty of time to see the galleries and exhibitions while also taking advantage of free events, family art activities, live music, and other activities. The Brooklyn Museum, which holds a collection of over 1.5 million works of art, is located in a magnificent Beaux-Arts edifice dating from around 1897.
MoMA PS1
MoMA hosts exhibitions by today's most cutting-edge artists. PS1 was established in the 1970s as an alternative space. It's been associated with MoMA since 1999, although unlike the latter, you don't have to pay $25 to enter: The Anna-Maria and Stephen Kellen Foundation is providing free admission to all New York City residents.
PS1 is a cutting-edge venue that holds an outstanding international studio programme and is housed in a remarkable Romanesque Revival edifice (a former public school). From the stairwells to the roof, artwork may be found in every nook and cranny. PS1 became a MoMA affiliate in 1999, and it occasionally hosts collaboration exhibitions.
In recent years, the museum has focused on such luminaries as Janet Cardiff and Olafur Eliasson, reflecting the museum's worldwide vision. Warm Up, the summer's popular Saturday-afternoon party, is also held there.
Museum at fashion institute of technology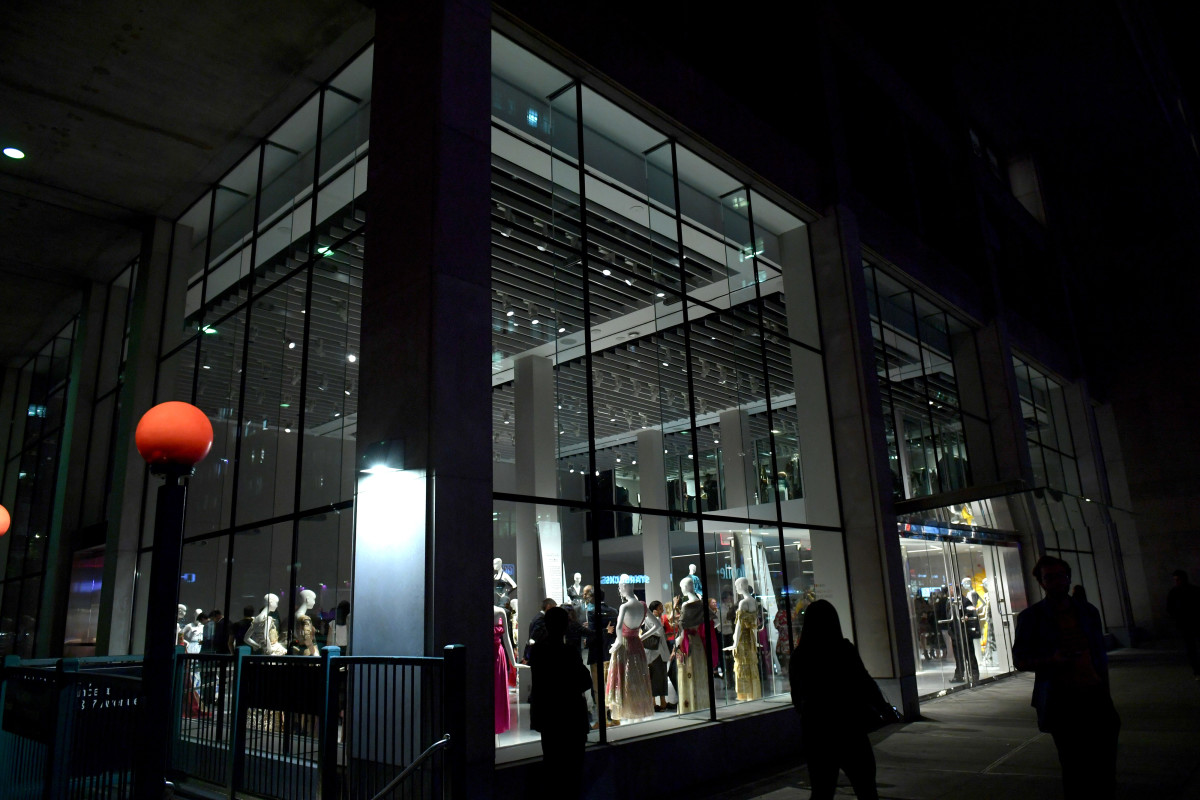 If you're interested in fashion and its history, the Museum at FIT is one of the best free museums in New York. Through three galleries, the museum houses a vast collection of fashion-related artefacts, including apparel, accessories, and diverse textiles.
Over 50,000 items, including clothes and accessories, are on display in the permanent collection, which dates from the 18th century to the present day. Dior, Chanel, and Balenciaga, to name a few, are among the renowned designers represented here. Talks, excursions, and conversations with designers are also held on a regular basis.
The Hispanic Society of America
Old Master paintings (by El Greco, Velázquez, and Goya), religious objects, and rare books are among the treasures in this museum dedicated to Spanish culture and its expansion over the world. Outside of Spain, the Hispanic Society has the biggest collection of Spanish art and manuscripts. As you enter, you're greeted by Goya's magnificent Duchess of Alba, and on the second floor, you'll find several frightening El Greco pictures. Religious objects predominate in the collection, which includes 16th-century graves from the monastery of San Francisco in Cuéllar, Spain.
Decorative art artefacts and thousands of black-and-white pictures documenting life in Spain and Latin America from the mid-nineteenth century to the present are also on show.
Queens County Farm Museum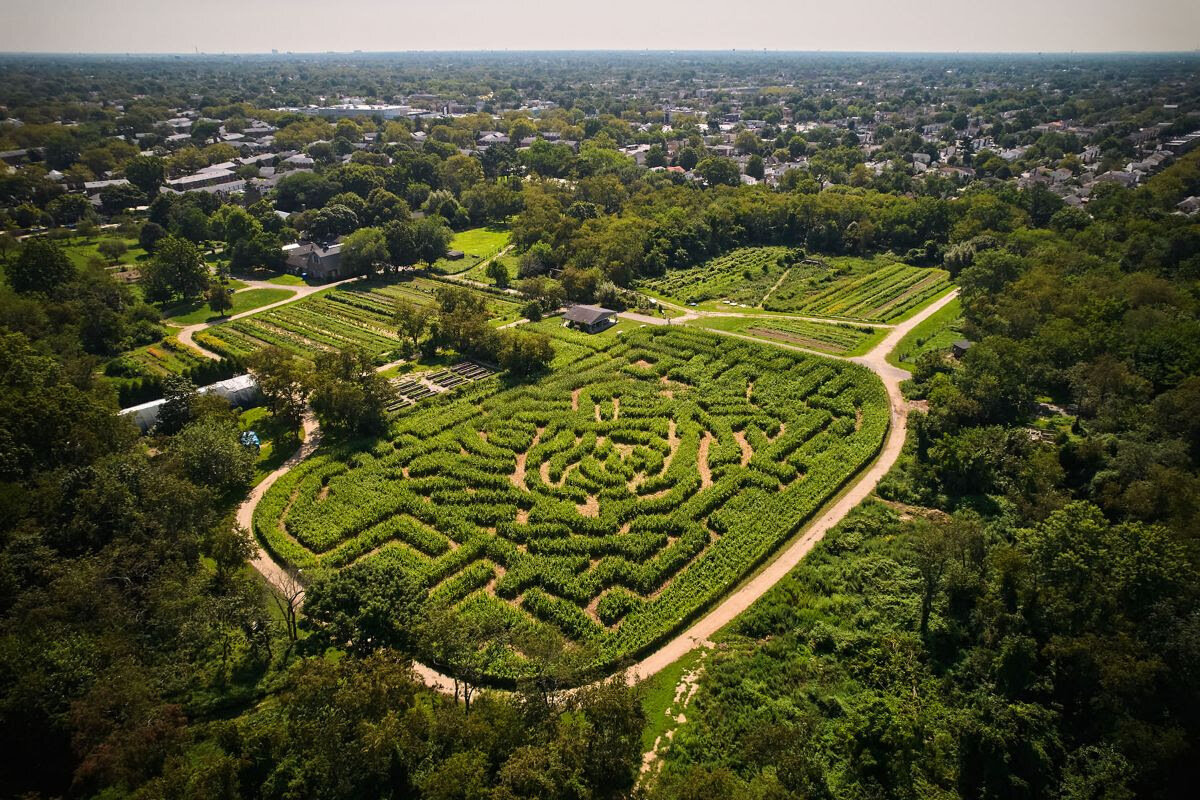 Yes, there are still operating farms in NYC, including this 47-acre farm with attractions like a kid's petting zoo, a corn maze, and pumpkin picking in the fall.
This Queens County gem is well worth the bus or car excursion, despite not being as easily accessible by public transportation as most NYC museums. The 47 acres feel like a separate universe compared to Manhattan because it's the city's longest continuously cultivated property (it's been in operation since 1697).
Feed and pet the barnyard animals, such as lambs, ponies, and goats, take a hayride, and return during the fall harvest season to go pumpkin picking and try to navigate the Amazing Maize Maze (yep, it's a corn maze). On your way out, don't forget to swing by the store for some fresh fruits and vegetables grown on the premises.