Diwali, also known as the Festival of Lights, commemorates the triumph of light over darkness, good over evil and knowledge over ignorance. The lighting of oil lamps on the day that marks Lord Ram's return after 14 years in exile, as depicted in the epic Ramayana, is widely observed by Hindus. Other Diwali customs include exchanging gifts, eating on traditional sweets, and donning new attire. The method in which the holiday is honoured is culturally significant. Only by visiting their city to participate in the festival of lights can you obtain a greater appreciation of the significance of their Diwali celebrations.
If you've always assumed that India is the only location where Diwali is celebrated with great pomp and enthusiasm, you're mistaken. There are a number of additional places to visit around the world. So, if you're planning a vacation somewhere new and want to celebrate Diwali, consider visiting one of the following locations.
Fiji Islands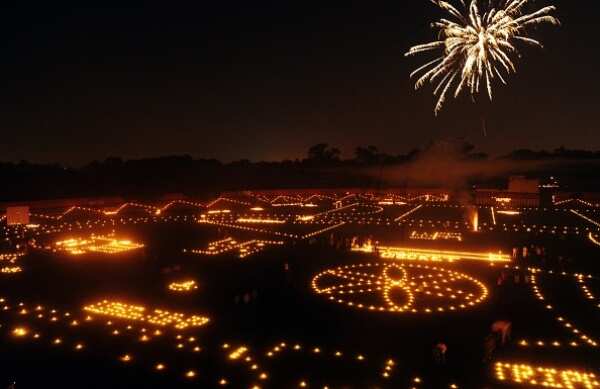 Diwali is celebrated in the Fiji Islands with the same zeal as it is in India. On the day of Diwali, Fiji has declared a national holiday. To raise awareness of the importance of the Festival of Lights, schools in the Fiji Islands hold quizzes and rangoli-making competitions. In the islands, the event is celebrated with warmth and togetherness, with individuals from many ethnic backgrounds taking part in the festivities.
Singapore
This island nation's Diwali celebrations are among the best in the world. Every Hindu family in this country decorates their homes with colourful lights, exchanges gifts, prays, and greets one another. When in Singapore, come to Little India to get a true sense of the festivities. With magnificent lights and colourful rangolis, the streets of this market are converted into a wonderland. Also, don't miss a ride on the Singapore government's Diwali-themed metro train, which debuted this festive season.
Mauritius
People get a public holiday on Diwali. However, Diwali is mostly observed by the Hindu community, which accounts for 50% of the overall population. Diwali is celebrated with great fervour and excitement in Mauritius. The Indian population of Mauritius goes to great lengths to welcome the Goddess of Wealth into their midst. The alleys of the paradise island are illuminated by candles, earthen lamps, and electric lights. The celebrations take place over a five-day period.
Dubai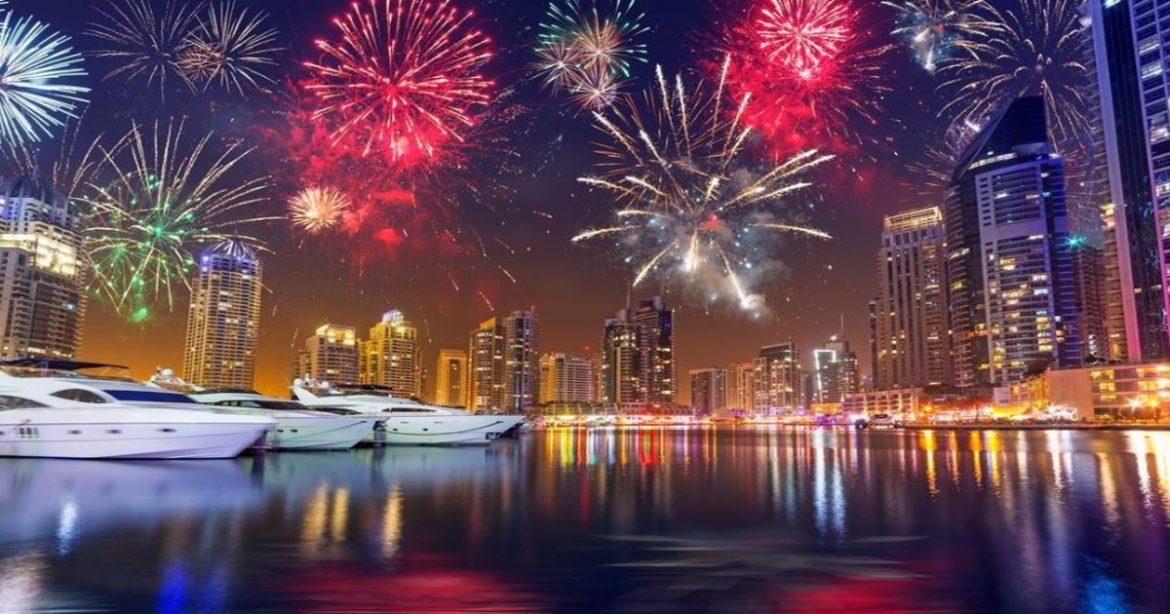 Yes, the City of Sheikhs also celebrates Diwali with a lot of pomp and circumstance. During Diwali, there is a skylighting display of crackers and joyful fanfare. Dubai, a cosmopolitan haven for visitors, offers an all-encompassing sightseeing and dining experience. For the occasion of Diwali, a variety of activities and experiences have been planned. In addition, Dubai is the ideal location for your Dhanteras shopping trips.
Thailand
Thailand is one of the most popular tourist destinations near India, with temples, marketplaces, wonderful food, a carefree lifestyle, spas, pubs, and other attractions. Phuket and Bangkok are two of Thailand's most popular tourist destinations. If you're searching for a lengthier trip, this holiday season is the time to arrange an itinerary that includes Myanmar, Laos, and Thailand, which are collectively known as the Golden Triangle and are a joy to visit with friends and family.
Malaysia
While Islam is Malaysia's official religion, the country is largely multi-religious, and Diwali is a national holiday. Like Singapore, the capital city of Kuala Lumpur's Little India district is where all the Hindu festivals take place outside of Hindu households. Friends and family gather to pray and express appreciation for the blessings of the previous year and the coming year. Many Indian eateries in Kuala Lumpur have special menus with traditional Indian appetisers and sweets in honour of Diwali. Traditional clothing, spices, religious needs, and other items line the local street shops. Before travelling to the temple, Hindus in the country take an auspicious oil bath in the morning. In Malaysia, it is also known as Hari Diwali; as fireworks and crackers are prohibited, the spirit of Diwali is celebrated with colourful rangolis and lights.
Australia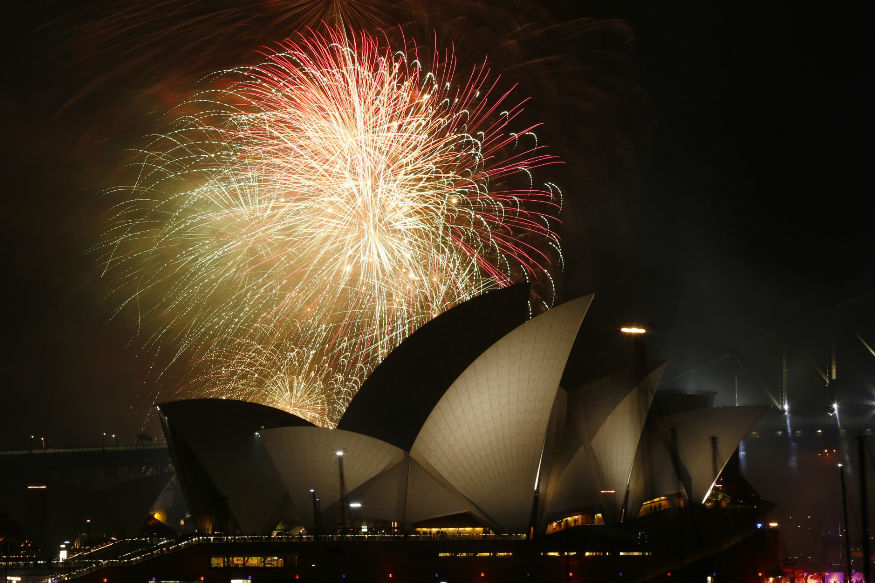 In the island country of Australia, you may experience one of the most spectacular Diwali celebrations. The most important celebrations will be held in Melbourne and Sydney. Diwali in Melbourne's Federation Square is opulent to the point of being Australia's largest Diwali extravaganza. Australia's Diwali will surprise you with nonstop folk and Bollywood dance performances and spectacular fireworks throughout the night.
The Hindu Council of Australia, which represents all Australian Hindus, has been celebrating Diwali, the festival of lights, for the past 15 years.
United Kingdom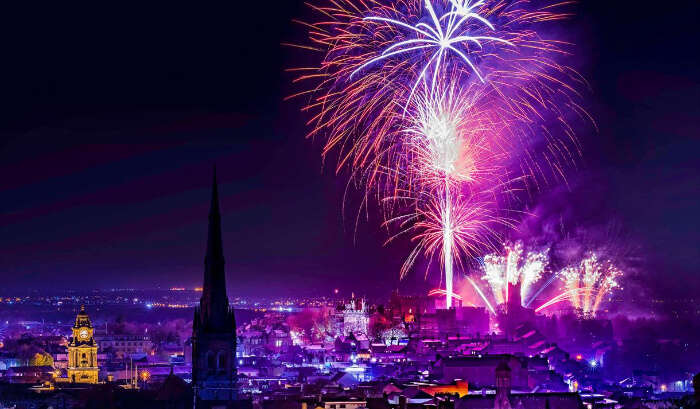 The 'Festival of Light' is celebrated in the United Kingdom with vigour and fervour. Attend the Annual Free Public Event in Trafalgar Square in London, which is held every year. This year's event will feature a variety of stage acts, live music, stunning décor, fun-filled activities, and food stalls providing delectable regional fare. You can also celebrate Diwali at BAPS Shri Swaminarayan Mandir and Bhaktivedanta Manor, among other places.
Diwali is widely observed in several parts of the United Kingdom, including Leicester and Birminghal. This is due to the vast Indian populations that have established themselves in these areas.
Bali
Indonesia is another beautiful destination with a small Indian population, yet Diwali is a big deal there. Bali is a popular tourist destination for Indians, and Diwali is a popular event there. As Diwali is celebrated in India, one can see a large Diwali festival here.
Bali is the place to come for beach lovers and anyone who enjoys tropical locations. If you want to unwind, visit the Seminyak and Nusa Dua beaches; if you want some excitement, hike Mount Batur; and if you want to relieve stress, have a Balinese massage. Regardless of how you want to travel, make a beeline for Bali and make this Diwali one to remember.
USA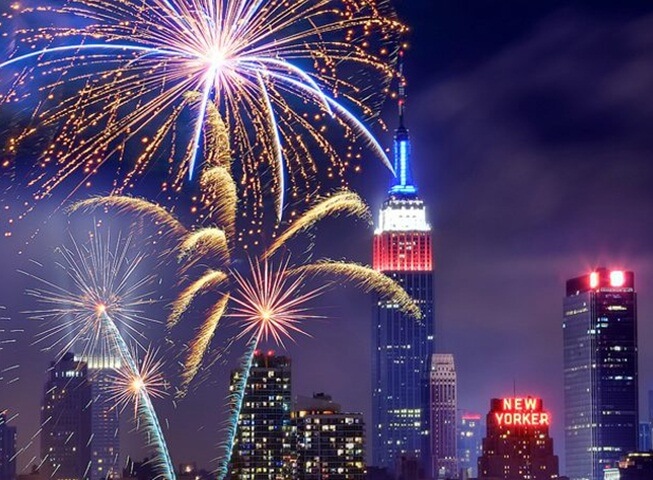 Asians are one of the greatest immigration groups in the United States, with Indians accounting for a significant portion. Most cities have a sizable Indian population, therefore Diwali is a widely observed festival. Whether in New Jersey, Illinois, Texas, or California, temples organize a Diwali night in which priests recite traditional prayers followed by a vegetarian communal supper. In some sections of larger cities, a Diwali parade is also held! Friends and relatives visit one other's houses and give presents as part of the Diwali celebrations, just as they do everywhere else in the world.